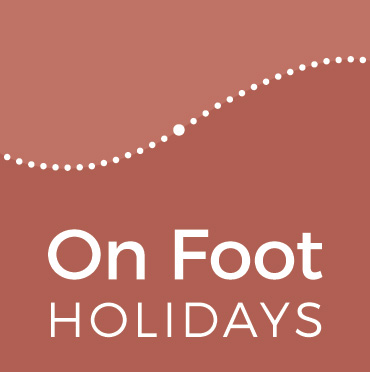 View Shortlist
Office now closed
Opening Times
Office hours: Mon - Fri 09:00 - 17:30; Sat 09:30 - 13:00
Office hours: Mon - Fri 09:00 - 17:30; Sat 09:30 - 13:00
Office hours: East Coast USA: Mon - Fri 09:00 - 17:30 (04:00 - 12:30 local time); Sat 09:30 - 13:00 (04:30 - 08:00)

West Coast USA: Mon - Fri 09:00 -17:30 (01:00 - 09:30 local time); Sat 09:30 - 13:00 (01:30 - 05:00)
Office hours: Ottawa: Mon - Fri 09:00 - 17:30 (04:00 - 12:30 local time); Sat 09:30 - 13:00 (04:30 - 08:00)

Vancouver: Mon - Fri 09:00 - 17:30 (01:00 - 09:30 local time); Sat 09:30 - 13:00 (01:30 - 05:00)
Office hours: Canberra: Mon - Fri 09:00 - 17:30 (20:00 - 04:30 local time); Sat 09:30 - 13:00 (20:30 - 24:00)
Office hours: Mon - Fri 09:00 - 17:30 (22:00 - 06:30 local time); Sat 09:30 - 13:00 (22:30 - 02:00)
Office hours: Mon - Fri 09:00 - 17:30 (check internet for local time equivalent); Sat 09:30 - 13:00
Introduction
This travellers blog is where you will find many things - latest news, the musings of our experienced staff and much more. We plan also to use it as a pictorial knowledge. Let us know if you would like "how to" instructions and we will put them here.


A very special time in Santiago de Compostela
Back to News
Tuesday 01st June | Posted by On Foot Staff
Reaching the city of Santiago de Compostela on foot is a unique experience, and for many it is the culmination of weeks walking the pilgrim routes of Europe. For walkers arriving in 2021 it will be extra special, as this is a Camino de Santiago Holy Year which occurs when the Feast of St James (25 July) falls on a Sunday. The very first Holy Year was in 1122 and the next will be in 2027.
St James is the patron saint of pilgrims and the camino, and therefore this is a cause for great celebration. There will be lots of events and extra church services, but while there are likely to be more people wanting to walk the pilgrimage trails than normal, the celebration has been extended to 2022 due to the pandemic, so the extra visitors will be spread across two years.
According to Jacobean tradition, pilgrims who walk to Santiago de Compostela during a Holy Year and pass through the Holy Door of the Cathedral are forgiven all their sins – a plenary indulgence which was started by Pope Calixto II. Visiting the Apostle's tomb and attending a mass are unforgettable experiences – and if you're lucky you may also see the enormous Botafumeiro incense burner swing high above the heads of the pilgrims.
Santiago de Compostela is, quite rightly, the final destination of our Camino Primitivo walking holiday. This route is probably the oldest path of the camino network, and is quieter than some routes, passing through very pretty countryside in the Asturian Hills. Walkers on the Lighthouse Way can also take the opportunity to visit the city after their hike along the Galician coast.
If you're tempted by either of these routes in 2021 or 2022, do contact us as soon as possible, to give us the best chance to secure accommodation for your preferred dates!
Back to News

Sign up to our Newsletter
Witty, compelling and full of fantastic ideas for your
next walking holiday. It's the perfect travel companion!