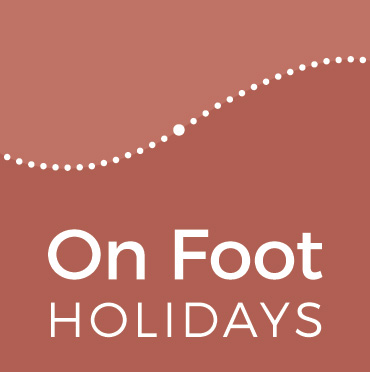 View Shortlist
Office open now
Opening Times
Office hours: Mon - Fri 09:00 - 17:30; Sat 09:30 - 13:00
Office hours: Mon - Fri 09:00 - 17:30; Sat 09:30 - 13:00
Office hours: East Coast USA: Mon - Fri 09:00 - 17:30 (04:00 - 12:30 local time); Sat 09:30 - 13:00 (04:30 - 08:00)

West Coast USA: Mon - Fri 09:00 -17:30 (01:00 - 09:30 local time); Sat 09:30 - 13:00 (01:30 - 05:00)
Office hours: Ottawa: Mon - Fri 09:00 - 17:30 (04:00 - 12:30 local time); Sat 09:30 - 13:00 (04:30 - 08:00)

Vancouver: Mon - Fri 09:00 - 17:30 (01:00 - 09:30 local time); Sat 09:30 - 13:00 (01:30 - 05:00)
Office hours: Canberra: Mon - Fri 09:00 - 17:30 (20:00 - 04:30 local time); Sat 09:30 - 13:00 (20:30 - 24:00)
Office hours: Mon - Fri 09:00 - 17:30 (22:00 - 06:30 local time); Sat 09:30 - 13:00 (22:30 - 02:00)
Office hours: Mon - Fri 09:00 - 17:30 (check internet for local time equivalent); Sat 09:30 - 13:00
Introduction
This travellers blog is where you will find many things - latest news, the musings of our experienced staff and much more. We plan also to use it as a pictorial knowledge. Let us know if you would like "how to" instructions and we will put them here.


Please take part in our survey with AITO
Back to News
Thursday 21st January | Posted by On Foot Staff
AITO, our travel association, monitors our quality standards to ensure we provide you with the best possible service, information and holiday options available on the market. They also measure consumer trends in the market to ascertain gaps or new areas and services to be explored to satisfy clients' changing travel requirements.
AITO's annual survey is now open, and this year more than ever we'd really appreciate if you could spend a little time (hopefully no more than 10 minutes) taking part. The results will help us understand our clients' thoughts about travelling in 2021 and further ahead, and will greatly help us to plan for the future in these uncertain times.
The survey will close at midnight on Sunday 14 March 2021.
The results are submitted to AITO anonymously and none of the details we hold for clients are passed to AITO. Using the link above will only identify that you have joined the survey via On Foot, so that we get bespoke results back from the survey. You will have an opportunity in the survey to state whether you have travelled with us or not.
At the end of the survey you have the option to submit your name into a draw to win a John Lewis £100 Voucher – this is totally at your own discretion. If you enter the competition you will only be contacted if you are the winner. Please be assured email addresses submitted will not be passed on to any third party.
Many thanks in advance for taking the time to complete and submit the survey. Your response will really help AITO and On Foot Holidays shape the way we work in the future which will, of course, mean incredible holiday experiences for you.
Back to News

Sign up to our Newsletter
Witty, compelling and full of fantastic ideas for your
next walking holiday. It's the perfect travel companion!