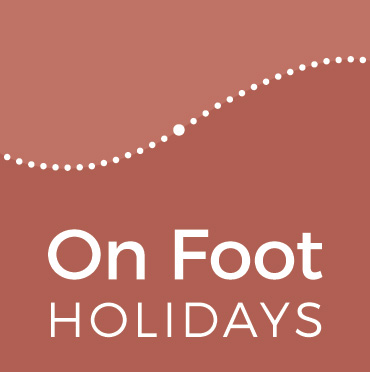 View Shortlist
Office open now
Opening Times
Office hours: Mon - Fri 09:00 - 17:30; Sat 09:30 - 13:00
Office hours: Mon - Fri 09:00 - 17:30; Sat 09:30 - 13:00
Office hours: East Coast USA: Mon - Fri 09:00 - 17:30 (04:00 - 12:30 local time); Sat 09:30 - 13:00 (04:30 - 08:00)

West Coast USA: Mon - Fri 09:00 -17:30 (01:00 - 09:30 local time); Sat 09:30 - 13:00 (01:30 - 05:00)
Office hours: Ottawa: Mon - Fri 09:00 - 17:30 (04:00 - 12:30 local time); Sat 09:30 - 13:00 (04:30 - 08:00)

Vancouver: Mon - Fri 09:00 - 17:30 (01:00 - 09:30 local time); Sat 09:30 - 13:00 (01:30 - 05:00)
Office hours: Canberra: Mon - Fri 09:00 - 17:30 (20:00 - 04:30 local time); Sat 09:30 - 13:00 (20:30 - 24:00)
Office hours: Mon - Fri 09:00 - 17:30 (22:00 - 06:30 local time); Sat 09:30 - 13:00 (22:30 - 02:00)
Office hours: Mon - Fri 09:00 - 17:30 (check internet for local time equivalent); Sat 09:30 - 13:00
Introduction
This travellers blog is where you will find many things - latest news, the musings of our experienced staff and much more. We plan also to use it as a pictorial knowledge. Let us know if you would like "how to" instructions and we will put them here.


Bella Italia: messages from Italy
Back to News
Tuesday 14th July | Posted by On Foot Staff
We have been chatting with our overseas friends and a couple of our Italian Local Contacts have messages they would like to share. At a time when travel is not possible for so many, it's a refreshing read to keep us all connected in some small way. We'll start with Elisabeth and Stefano in Mompeo, on the Umbria route, Italy…
"Lockdown has been at the same time very different and not so different from our usual lives. The very different aspects are obvious: no guests, no getting the trails ready at the beginning of hiking season, no daily cooking for guests, no welcoming and chatting about the walking tour, about the area, about what we do, when we started,… Schools closed in the beginning of March, to remain closed until September. It must have been since my own school going years that I was so relieved for the school year to be over! Let's say the online learning experience was challenging at times.
"On the other hand, we live in the countryside, in a relatively remote area. So we are used to not seeing much other people outside of the touristic season. Doing groceries once a week or every 10 days was not that challenging. And the biggest advantage of living here: having lots of outdoor space, being able to go outside, take a walk to the river. That has been the true luxury during these months."
Stefano and Elisabeth and their two children, Marit and Theo, live and work on an organic olive farm and eco-agriturismo, 'Le Mole sul Farfa'. Stefano and Elisabeth host the final nights of the Umbrian walk and are also the Local Contacts.
"We kept busy with repairing fences around the olive groves to keep the donkeys inside, making gates, clearing an abandoned olive grove, lots of baking, working in the garden and vegetable garden, picking herbs and flowers to dry for tea…
"On June 18 we welcomed the first guests of the year! We are happy to open our doors again and be able to give a relaxing experience to our guests. But we truly hope that, if not this Autumn, then next year we can host people from overseas again!"
Here is a recipe for a Le Mole classic, that is as easy as it is delicious:
Chocolate and walnut cake
200g dark chocolate, in small pieces
170g sugar
100g ground almonds
100g ground walnuts
4 eggs (white and yolk separated)
1. Mix the sugar and the egg yolks until foamy. Add slowly the almonds, nuts and chocolates to the egg yolks, folding gently. Beat the egg whites and gently fold everything together.
2. Pour everything in a cake tin. Put in the oven (preheated at 180°C). After 25 min the cake is ready.
3. Serve with whipped cream!
Recipe courtesy of Elisabeth de Coster from Le Mole sul Farfa, Mompeo, Italy.
(Footnote from On Foot bakers: we were unsure whether the chocolate should be melted first. We've tried it both ways, and the version with melted chocolate probably wins! Great warmed up with cream or ice cream.)
***
Heading north, our Local Contact for Tuscany, Daniele Cavazzoni (bottom left) has been in touch to share his thoughts on his time in lockdown. Daniele lives in a small village to the south west of Siena. He says:
"Since March I have been enjoying and admiring my region like I've never done before! During the lockdown it was a real exploration leaving home on foot, meeting nobody except deer and badgers and really surprising myself about the many beautiful hidden corners just on those hills that I used to see from my window.
"Now I look at those hills with different eyes. It was a really strange but amazing experience. Something I feel ashamed about saying, because of the terrible things happening with the epidemic. I pretty much lost my job but I tried to find the greatest opportunities of the situation, doing things that I always postponed; filling my refrigerator with kilos of wild asparagus, playing birdwatching home-challenges with some friends and so on. Since we have been permitted to travel by car, I have tried to do day-trips around Tuscany – doing what my clients would usually do on their vacations. I really felt the pleasure of visiting this region and making the most out of it.
"A message to everyone out there: I would do anything to travel in Australia, US, Canada etc..so do it for me as I'm doing it for you!"
A final word from Daniele:
"I have never spent so much time without speaking English.. Yesterday I found myself chatting with some imaginary travellers on the backseats of my car while I was driving home, telling and explaining everything about the landscape…".
Ciao, let's keep in touch!
Back to News

Sign up to our Newsletter
Witty, compelling and full of fantastic ideas for your
next walking holiday. It's the perfect travel companion!