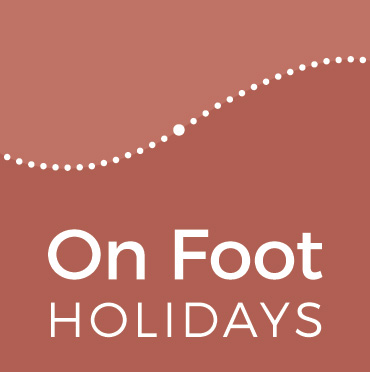 View Shortlist
Office now closed
Opening Times
Office hours: Mon - Thurs 08:30 - 18:00
Fri 08:30 -17:00; Sat 09.30 to 13:00
Office hours: Mon - Thurs 08:30 - 18:00
Fri 08:30 -17:00; Sat 09.30 to 13:00
Office hours: East Coast USA: Mon - Thurs 08:30 - 18:00 (03:30 - 13:00 local time)
Fri 08:30 - 17:00 (03:30 - 12:00); Sat 09:30 to 13:00 (04:30 - 08:00)

West Coast USA: Mon - Thurs 08:30 -18:00 (00:30 - 10:00 local time)
Fri 08:30 -17:00 (00:30 - 09:00); Sat 09.30 to 13:00 (01:30 - 05:00)
Office hours: Ottawa: Mon - Thurs 08:30 - 18:00 (03:30 - 13:00 local time)
Fri 08:30 - 17:00 (03:30 - 12:00); Sat 09:30 to 13:00 (04:30 - 08:00)

Vancouver: Mon - Thurs 08:30 -18:00 (00:30 - 10:00 local time)
Fri 08:30 -17:00 (00:30 - 09:00); Sat 09.30 to 13:00 (01:30 - 05:00)
Office hours: Canberra: Mon - Thurs 08:30 - 18:00 (19:30 - 05:00 local time)
Fri 08:30 - 17:00 (19:30 - 04:00); Sat 09.30 to 13:00 (20:30 - 24:00)
Office hours: Mon - Thurs 08:30 - 18:00 (21:30 - 07:00 local time)
Fri 08:30 - 17:00 (21:30 - 06:00); Sat 09.30 to 13:00 (22:30 - 02:00)
Office hours: Mon - Thurs 08:30 - 18:00 (check internet for local time equivalent)
Fri 08:30 - 17:00; Sat 09.30 to 13:00
Introduction
This travellers blog is where you will find many things - latest news, the musings of our experienced staff and much more. We plan also to use it as a pictorial knowledge. Let us know if you would like "how to" instructions and we will put them here.
Beyond Barcelona – the quiet byways of Catalonia
Back to News
Tuesday 19th March | Posted by On Foot Staff
For many, the colourful city of Barcelona is the biggest draw to northeast Spain. But you don't need to travel far into the Catalonian hinterland to escape from the tourist hordes along the coast. A couple of hours will take you into the Pyrenean Foothills and the extinct volcanoes of La Garrotxa Natural Park.
Here the ancient tracks are quiet and still, no longer bustling with the carters, priests, peasants and smugglers of yore. The dramatic volcanic geology that created the rugged cliffs of the Garrotxa landscape is also responsible for the fertile soils and the distinct regional cooking known as Cuina Volcanica that you will find in the medieval villages along the way. Our self-guided walk ends with a boat ride and a final night at a wonderfully-positioned Parador overlooking the lake at Vic-Sau.
Further south in this fiercely independent region, the Muntanyes de Prades are home to our second Catalonian walk, and to two fine abbeys – Poblet and Escaladei. The former is thriving and active, the latter being restored as an archaeological site of major significance. This is the abbey that put the "prior" in "Priorat", as the abbey owned most of the land you walk through, including the fine-wine-growing land of the same name.
The footpaths through these glorious hills are well signed, and take you from Poblet via the medieval town of Prades to the "Holy Mountain" – Montsant. From here you descend towards Escaladei in the valley, and are thus able to appreciate its former majesty from above. The final day is particularly exciting for wine-buffs, walking through the major vineyards to end at the village of Porrera with its wine-tasting opportunities.
And if you really can't stay away from the bright lights of Barcelona, we can recommend a nice little B&B for an extra night or two!
Back to News

Sign up to our Newsletter
Witty, compelling and full of fantastic ideas for your
next walking holiday. It's the perfect travel companion!