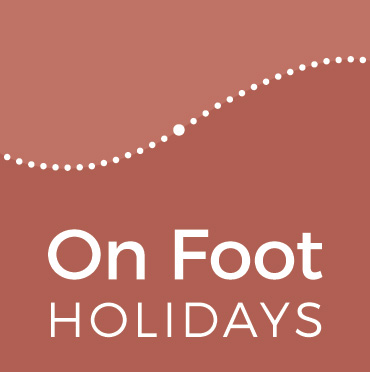 View Shortlist
Office now closed
Opening Times
Office hours: Mon - Fri 09:00 - 17:30; Sat 09:30 - 13:00
Office hours: Mon - Fri 09:00 - 17:30; Sat 09:30 - 13:00
Office hours: East Coast USA: Mon - Fri 09:00 - 17:30 (04:00 - 12:30 local time); Sat 09:30 - 13:00 (04:30 - 08:00)

West Coast USA: Mon - Fri 09:00 -17:30 (01:00 - 09:30 local time); Sat 09:30 - 13:00 (01:30 - 05:00)
Office hours: Ottawa: Mon - Fri 09:00 - 17:30 (04:00 - 12:30 local time); Sat 09:30 - 13:00 (04:30 - 08:00)

Vancouver: Mon - Fri 09:00 - 17:30 (01:00 - 09:30 local time); Sat 09:30 - 13:00 (01:30 - 05:00)
Office hours: Canberra: Mon - Fri 09:00 - 17:30 (20:00 - 04:30 local time); Sat 09:30 - 13:00 (20:30 - 24:00)
Office hours: Mon - Fri 09:00 - 17:30 (22:00 - 06:30 local time); Sat 09:30 - 13:00 (22:30 - 02:00)
Office hours: Mon - Fri 09:00 - 17:30 (check internet for local time equivalent); Sat 09:30 - 13:00
Introduction
This travellers blog is where you will find many things - latest news, the musings of our experienced staff and much more. We plan also to use it as a pictorial knowledge. Let us know if you would like "how to" instructions and we will put them here.


Wednesday 19th February | Posted by On Foot Staff
The largest country in western Europe has such a rich diversity of rural landscapes that we could walk solely in France and never get bored!
However, we've hand-picked what we think are the most rewarding regions for self-guided walking, and dedicated ourselves to finding the best places to stay – not to mention testing the dining and wine-tasting opportunities too.
In the very south is the Alpes Maritimes region, squeezed in the corner between the Mediterranean coast and the Italian border. Pretty villages perchés cling to hillsides, and the paths wend down the mountains to the Belle Époque splendour of Menton.
Further north, our Chamonix and the French Alps route includes some challenging walks below Mont Blanc, making the most of cable cars and trains to find spectacular views and rewarding climbs.
Provence and Dordogne have been beloved by British visitors in particular for decades, but we've sought out some of the less-visited corners for our walks here. In Northern Provence are the craggy ridges of the Dentelles, and of course some fabulous wines and top-class cooking, while the gentler countryside surrounding the middle Dordogne gives a taste of classic France, peppered with beautifully preserved historic villages.
Read about Richard's walk in the Dordogne
Here's a little taster of our self-guided walking holiday in the French Alps. Follow the routes of this day's hike from Les Contamines to Les Houches, which climbs high over the Col de Tricot, and across the Bionassay suspension bridge above tumbling glacial meltwaters. Wild, exposed and breathtaking (less challenging options are available!).

Back to News

Sign up to our Newsletter
Witty, compelling and full of fantastic ideas for your
next walking holiday. It's the perfect travel companion!