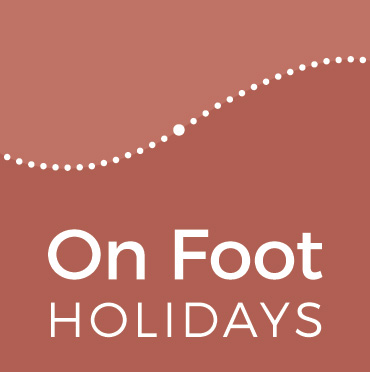 View Shortlist
Office now closed
Opening Times
Office hours: Mon - Fri 09:00 - 17:30; Sat 09:30 - 13:00
Office hours: Mon - Fri 09:00 - 17:30; Sat 09:30 - 13:00
Office hours: East Coast USA: Mon - Fri 09:00 - 17:30 (04:00 - 12:30 local time); Sat 09:30 - 13:00 (04:30 - 08:00)

West Coast USA: Mon - Fri 09:00 -17:30 (01:00 - 09:30 local time); Sat 09:30 - 13:00 (01:30 - 05:00)
Office hours: Ottawa: Mon - Fri 09:00 - 17:30 (04:00 - 12:30 local time); Sat 09:30 - 13:00 (04:30 - 08:00)

Vancouver: Mon - Fri 09:00 - 17:30 (01:00 - 09:30 local time); Sat 09:30 - 13:00 (01:30 - 05:00)
Office hours: Canberra: Mon - Fri 09:00 - 17:30 (20:00 - 04:30 local time); Sat 09:30 - 13:00 (20:30 - 24:00)
Office hours: Mon - Fri 09:00 - 17:30 (22:00 - 06:30 local time); Sat 09:30 - 13:00 (22:30 - 02:00)
Office hours: Mon - Fri 09:00 - 17:30 (check internet for local time equivalent); Sat 09:30 - 13:00
Introduction
This travellers blog is where you will find many things - latest news, the musings of our experienced staff and much more. We plan also to use it as a pictorial knowledge. Let us know if you would like "how to" instructions and we will put them here.


Coastal Exmoor: a literary landscape
Back to News
Thursday 05th November | Posted by On Foot Staff
At On Foot Holidays, we are looking back on the year with modest pride at the things we have achieved. We created a short-break in our hometown of Salisbury and another in the mountain valleys of Southern Snowdonia. We have a few other walks in the pipeline that we are eager to share with you but for now, continuing the theme of UK walking breaks, we bring you our latest instalment: Coastal Exmoor – a literary landscape.
The walk focuses on two main themes: coastal walking along the renowned South West Coast Path, (see below) and moorland walking through the hills and ancient villages of Exmoor. Starting in the peaceful harbour town of Combe Martin on Devon's north coast, the walk immediately grasps your attention as it encounters soaring cliffs, sheltered coves, sweeping views and some of the best walking to be found along the South West Coast Path. Stay at the twin towns of Lynton and Lynmouth, linked by the famous Victorian cliff-railway: the steepest and longest water powered railway in the world!
For a short while the route joins the Coleridge Way ("It is an ancient mariner…") before entering into the East Lyn Valley and Lorna Doone country. Visit Lorna's fateful chapel at Oare then continue to picturesque Porlock Weir for well-earned rest. The walk culminates with a final trek skirting Dunkery Beacon, panoramic views accompanying you on the way to medieval Dunster – famous for its imposing castle – and journey's end.  Have an extra night to explore the wealth of history the town has to offer…as well as the numerous eateries!
---
The South West Coast Path is one of the most recognised walking routes in the UK. A mammoth 630 miles crossing some of the UK's  most dramatic scenery. That distance is a little too long for us so we're bringing you the highlights!
---
We had initially intended to offer this holiday as a 'winter walk' – suitable for walking in its shorter versions in the colder months before spring. For any walkers desirous to go on holiday this year, the uncertainty of current events suggests that a holiday to start off the new year rather than a holiday to end the old one, may be the way to go! Please ask us for advice.
Back to News

Sign up to our Newsletter
Witty, compelling and full of fantastic ideas for your
next walking holiday. It's the perfect travel companion!