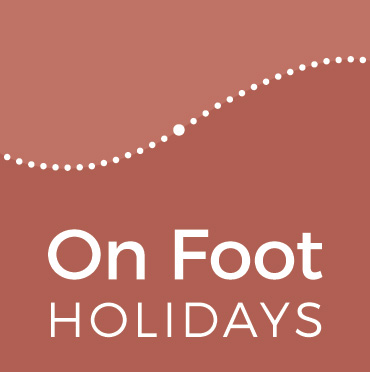 View Shortlist
Office now closed
Opening Times
Office hours: Mon - Thurs 08:30 - 18:00
Fri 08:30 -17:00; Sat 09.30 to 13:00
Office hours: Mon - Thurs 08:30 - 18:00
Fri 08:30 -17:00; Sat 09.30 to 13:00
Office hours: East Coast USA: Mon - Thurs 08:30 - 18:00 (03:30 - 13:00 local time)
Fri 08:30 - 17:00 (03:30 - 12:00); Sat 09:30 to 13:00 (04:30 - 08:00)

West Coast USA: Mon - Thurs 08:30 -18:00 (00:30 - 10:00 local time)
Fri 08:30 -17:00 (00:30 - 09:00); Sat 09.30 to 13:00 (01:30 - 05:00)
Office hours: Ottawa: Mon - Thurs 08:30 - 18:00 (03:30 - 13:00 local time)
Fri 08:30 - 17:00 (03:30 - 12:00); Sat 09:30 to 13:00 (04:30 - 08:00)

Vancouver: Mon - Thurs 08:30 -18:00 (00:30 - 10:00 local time)
Fri 08:30 -17:00 (00:30 - 09:00); Sat 09.30 to 13:00 (01:30 - 05:00)
Office hours: Canberra: Mon - Thurs 08:30 - 18:00 (19:30 - 05:00 local time)
Fri 08:30 - 17:00 (19:30 - 04:00); Sat 09.30 to 13:00 (20:30 - 24:00)
Office hours: Mon - Thurs 08:30 - 18:00 (21:30 - 07:00 local time)
Fri 08:30 - 17:00 (21:30 - 06:00); Sat 09.30 to 13:00 (22:30 - 02:00)
Office hours: Mon - Thurs 08:30 - 18:00 (check internet for local time equivalent)
Fri 08:30 - 17:00; Sat 09.30 to 13:00
COVID-19 – changes to our booking conditions and procedures
Published on 26th May 2020, valid as at 1st October 2020
As a responsible tour operator, the safety and well-being of all On Foot Holidays (OFH) clients is our top priority, and we would not wish our clients to be exposed to any risk of infection that might be reasonably foreseeable.
We recognise that clients may be uncomfortable travelling at this time, particularly if travel is being disrupted or quarantine enforced, sometimes at very short notice.
These notes set out therefore OFH's current policy and are based on the assumption of a generous lead time between booking and holiday start date – but can be adapted appropriately for last minute breaks. OFH reserves the right to change it in line with circumstances as they develop.
Ongoing advice for UK citizens can be found at https://www.gov.uk/guidance/travel-advice-novel-coronavirus. Citizens of other countries should seek advice from their own equivalent agencies.
Should you contract an infectious disease while on holiday, or are caught abroad by short-notice quarantine, neither On Foot Holidays nor its suppliers can be held liable (gross negligence excepted). You are travelling at your own risk in these regards, and must take all necessary personal precautions, not relying on those being taken by us or our suppliers.
Booking Procedure
1. Discuss with the team at OFH first the practicalities of your proposed walking holiday.
2. Bear in mind, though, that the situation changes weekly, and be prepared to be flexible with your travel plans – your travel insurer may not cover you for disruption due to COVID-19.
3. Book in the normal way and pay your deposit of £100 per person. This will secure your holiday for you and give our hosts the comfort that you want to come if you possibly can.
4. Make your travel plans as best you can, but don't book flights or other transfers yet.
5. Around eight weeks before the holiday date, discuss with us the current state of affairs in your destination country with regard to anti-virus procedures and restrictions so that you know what to expect. Check also if there are still quarantine requirements at either end.
6. We will remind you when your balance is due (56 days before travel), but we won't hold you to paying if it is not certain you can go, or if you do not feel comfortable about travel. We may suggest a delay in payment or a postponement of your holiday, or you may wish to cancel (see below).
7. If you decide to go ahead with the holiday, book your travel and pay your balance. We will then send you your Walkers' Pack. If you decide to cancel after this point, see below.
Booking Conditions
The following changes override our standard terms and conditions:
Cancellation by Client (Clause 11). For any booking for a holiday made after the publication of these provisions on our website, and starting at any time up to the end of June 2021, the client may cancel for any reason, without penalty, on 30 days' notice (48 days for Amalfi Coast bookings) and with full return of all moneys paid, less the cost of any already mailed Walkers' Pack (including mailing costs).
Cancellations within 30/48 days will be accepted subject to the payment of any charges or prepayment requirements of any hotel, production and mailing of Walkers' Packs and an administration fee of £100 per person.
Cancellations due to the imposition of last-minute quarantine or non-essential travel advice prior to travel by the relevant jurisdiction will be regarded by On Foot as cancellation under clause 12 (see below), with full refund.  Such impositions when the client is already in the destination will be at the client's own risk and no refunds will be due.
Postponement. If a client decides to cancel the holiday booked but to leave any moneys paid with On Foot Holidays (normally just the deposit amount) this can be used as a credit towards any OFH holiday taken before the end of 2021. No charge will be levied for a postponement or rebooking. All client moneys are fully protected through ABTA.
Cancellation by On Foot Holidays (Clause 12). If On Foot Holidays is unable to provide the holiday booked or one immaterially different, we will refund all moneys paid to OFH only in respect of the holiday, but not any travel, transfer or other incidental expenses for any reason.
Need advice about your holiday before booking?
As most of us are working from home, contact us by email at walks@onfootholidays.co.uk, or by using the contact form on our website. We can arrange to call you back if you would like to discuss in person.

Sign up to our Newsletter
Witty, compelling and full of fantastic ideas for your
next walking holiday. It's the perfect travel companion!