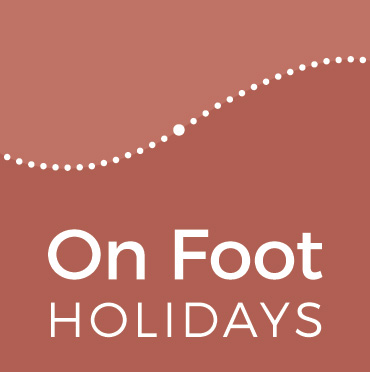 View Shortlist
Office now closed
Opening Times
Office hours: Mon - Thurs 08:30 - 18:00
Fri 08:30 -17:00; Sat 09.30 to 13:00
Office hours: Mon - Thurs 08:30 - 18:00
Fri 08:30 -17:00; Sat 09.30 to 13:00
Office hours: East Coast USA: Mon - Thurs 08:30 - 18:00 (03:30 - 13:00 local time)
Fri 08:30 - 17:00 (03:30 - 12:00); Sat 09:30 to 13:00 (04:30 - 08:00)

West Coast USA: Mon - Thurs 08:30 -18:00 (00:30 - 10:00 local time)
Fri 08:30 -17:00 (00:30 - 09:00); Sat 09.30 to 13:00 (01:30 - 05:00)
Office hours: Ottawa: Mon - Thurs 08:30 - 18:00 (03:30 - 13:00 local time)
Fri 08:30 - 17:00 (03:30 - 12:00); Sat 09:30 to 13:00 (04:30 - 08:00)

Vancouver: Mon - Thurs 08:30 -18:00 (00:30 - 10:00 local time)
Fri 08:30 -17:00 (00:30 - 09:00); Sat 09.30 to 13:00 (01:30 - 05:00)
Office hours: Canberra: Mon - Thurs 08:30 - 18:00 (19:30 - 05:00 local time)
Fri 08:30 - 17:00 (19:30 - 04:00); Sat 09.30 to 13:00 (20:30 - 24:00)
Office hours: Mon - Thurs 08:30 - 18:00 (21:30 - 07:00 local time)
Fri 08:30 - 17:00 (21:30 - 06:00); Sat 09.30 to 13:00 (22:30 - 02:00)
Office hours: Mon - Thurs 08:30 - 18:00 (check internet for local time equivalent)
Fri 08:30 - 17:00; Sat 09.30 to 13:00
Introduction
This travellers blog is where you will find many things - latest news, the musings of our experienced staff and much more. We plan also to use it as a pictorial knowledge. Let us know if you would like "how to" instructions and we will put them here.
Stepping forward into sunny Spain
Back to News
Thursday 02nd July | Posted by On Foot Staff
While most of us have been spending a lot more time at home, continuing to discover corners of our gardens previously unexplored, we have been turning our minds to days when we can venture out beyond our current limitations.
The path to international travel will be a circuitous one but progress is being made and attitudes to travel are slowly moving in the right direction. Last week saw the re-introduction of visitors to Spain; a move celebrated by locals and travellers alike.
International arrivals will have to provide proof of address and have their temperature checked at the airports but no quarantine will be enforced*. Regional restrictions require face-masks to be worn on public transport and most restaurants and hotels will operate at limited capacity. In an age when visiting the local shop necessitates a full health and safety assessment, the Spanish restrictions seem an encouraging step towards 'normality'.
Our Spanish hosts are already busy welcoming walkers and our Local Contacts are supplying the On Foot team with a seemingly indefatigable list of suggestions and ideas for the future of their walks.
If you're not quite ready to point your hiking boots overseas, then why not take this opportunity to pose questions to our Local Contacts about the routes or local cultures – send your thoughts to us and we will pass them on as we know they would love to hear from you.
The team at On Foot look forward to welcoming you back with us whether it is this year or next (or the next!) and we hope you keep well and active in the meantime.
*Whilst quarantine is not enforced for UK arrivals into Spain, it is still enforced in other countries including arrivals back into the UK. If you are travelling from overseas, particularly the US, we recommend that you check travel restrictions within your home country on a regular basis.
Back to News

Sign up to our Newsletter
Witty, compelling and full of fantastic ideas for your
next walking holiday. It's the perfect travel companion!