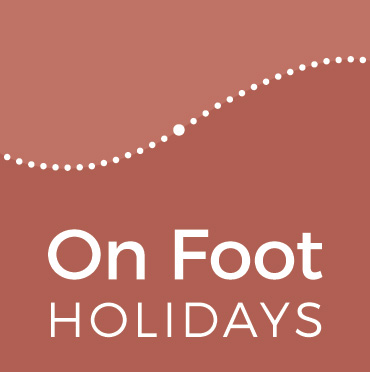 View Shortlist
Office now closed
Opening Times
Office hours: Mon - Thurs 08:30 - 18:00
Fri 08:30 -17:00; Sat 09.30 to 13:00
Office hours: Mon - Thurs 08:30 - 18:00
Fri 08:30 -17:00; Sat 09.30 to 13:00
Office hours: East Coast USA: Mon - Thurs 08:30 - 18:00 (03:30 - 13:00 local time)
Fri 08:30 - 17:00 (03:30 - 12:00); Sat 09:30 to 13:00 (04:30 - 08:00)

West Coast USA: Mon - Thurs 08:30 -18:00 (00:30 - 10:00 local time)
Fri 08:30 -17:00 (00:30 - 09:00); Sat 09.30 to 13:00 (01:30 - 05:00)
Office hours: Ottawa: Mon - Thurs 08:30 - 18:00 (03:30 - 13:00 local time)
Fri 08:30 - 17:00 (03:30 - 12:00); Sat 09:30 to 13:00 (04:30 - 08:00)

Vancouver: Mon - Thurs 08:30 -18:00 (00:30 - 10:00 local time)
Fri 08:30 -17:00 (00:30 - 09:00); Sat 09.30 to 13:00 (01:30 - 05:00)
Office hours: Canberra: Mon - Thurs 08:30 - 18:00 (19:30 - 05:00 local time)
Fri 08:30 - 17:00 (19:30 - 04:00); Sat 09.30 to 13:00 (20:30 - 24:00)
Office hours: Mon - Thurs 08:30 - 18:00 (21:30 - 07:00 local time)
Fri 08:30 - 17:00 (21:30 - 06:00); Sat 09.30 to 13:00 (22:30 - 02:00)
Office hours: Mon - Thurs 08:30 - 18:00 (check internet for local time equivalent)
Fri 08:30 - 17:00; Sat 09.30 to 13:00
Introduction
This travellers blog is where you will find many things - latest news, the musings of our experienced staff and much more. We plan also to use it as a pictorial knowledge. Let us know if you would like "how to" instructions and we will put them here.
Following in ancient footsteps
Back to News
Thursday 12th November | Posted by On Foot Staff
One of the delights of rural walking is knowing that you're following in the footsteps of countless others who have trodden the way before you – Greek farmers, Roman centurions, Italian salt traders, WWI soldiers, Welsh cattle drovers, and millions of pilgrims on their way to the shrines of Europe. It doesn't take much imagination to see them walking or riding ahead of you, sharing a loaf of bread, a flagon of ale and an outrageous story.
So many of the old ways have been lost, overgrown or evolved into major highways, but we've sought out some of the best remaining historic routes for you. On one of our newest holidays – Southern Snowdonia Short Break – you'll walk on tracks across the Welsh hills that are several thousand years old. Descending from the summit of Diffwys, join the old London-to-Harlech coach road – now only hikers and cyclists pass where Roman soldiers marched and the packhorses of medieval times serviced the mines. This road would have been busy with masons and supplies for the building and maintenance of Harlech Castle to the north, and with "post boys" carrying the mail to towns on the coast. The road was marked with milestones in 1765, some of which can still be seen beside the track, pointing the way for ox carts, horse-drawn sleds and coaches in all weathers.
The drovers' roads of north Wales are another feature of our Welsh holiday. Drovers were a tough bunch, walking or riding for up to three weeks to take cattle from the farms to lucrative markets as far away as London and the southeast of England. By the mid-seventeenth century the Welsh economy was dependent on the trade, with as many as 60,000 cattle a year heading over the hills, as well as sheep, pigs and poultry.
The routes they took were necessarily remote, as they avoided the expensive toll roads and attempted to evade thieves waiting by the roads to relieve them of the proceeds of their sales on the return journey. The tracks can still be walked in some places – often roughly paved, with a low wall or bank on either side. The farmsteads and inns where the droves stopped for the night were marked with three scots pine trees, and you may still see these at a quiet spot where the buildings have since tumbled to ruins. The droves are long gone, superseded by roads and railways, but maybe their ghosts can still be heard on the ancient ways…
Explore the On Foot Holidays website for more historic trails – there are a few ideas to get you started below. There's nothing to stop your wishful thinking for a 2021 walking holiday, and we'll be here when circumstances allow and you're ready to book.
Happy walking!
From all of us at On Foot Holidays
Back to News

Sign up to our Newsletter
Witty, compelling and full of fantastic ideas for your
next walking holiday. It's the perfect travel companion!