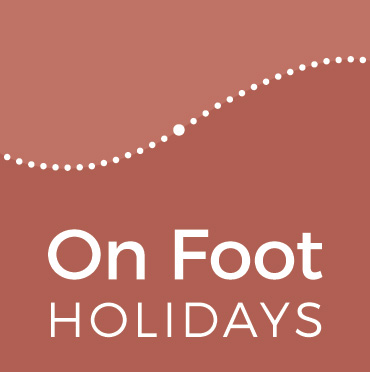 View Shortlist
Office open now
Opening Times
Office hours: Mon - Fri 09:00 - 17:30; Sat 09:30 - 13:00
Office hours: Mon - Fri 09:00 - 17:30; Sat 09:30 - 13:00
Office hours: East Coast USA: Mon - Fri 09:00 - 17:30 (04:00 - 12:30 local time); Sat 09:30 - 13:00 (04:30 - 08:00)

West Coast USA: Mon - Fri 09:00 -17:30 (01:00 - 09:30 local time); Sat 09:30 - 13:00 (01:30 - 05:00)
Office hours: Ottawa: Mon - Fri 09:00 - 17:30 (04:00 - 12:30 local time); Sat 09:30 - 13:00 (04:30 - 08:00)

Vancouver: Mon - Fri 09:00 - 17:30 (01:00 - 09:30 local time); Sat 09:30 - 13:00 (01:30 - 05:00)
Office hours: Canberra: Mon - Fri 09:00 - 17:30 (20:00 - 04:30 local time); Sat 09:30 - 13:00 (20:30 - 24:00)
Office hours: Mon - Fri 09:00 - 17:30 (22:00 - 06:30 local time); Sat 09:30 - 13:00 (22:30 - 02:00)
Office hours: Mon - Fri 09:00 - 17:30 (check internet for local time equivalent); Sat 09:30 - 13:00
Introduction
This travellers blog is where you will find many things - latest news, the musings of our experienced staff and much more. We plan also to use it as a pictorial knowledge. Let us know if you would like "how to" instructions and we will put them here.


In search of Zagori's dragons
Back to News
Thursday 18th July | Posted by On Foot Staff
Gail Andersson has sent us her account of walking On Foot's route along the magnificent Vikos Gorge in Greece's Zagori region, with Julie and Peri. Their final challenge was the hike from Papingo to Dragon Lake and back in one day.
The high altitude lakes scattered about the mountains are remnants of glacial activity, but myths abound regarding their creation. This lake on the slopes of the Tymfi range and a similar one on Mount Smolikas were supposedly created by their resident dragons angrily hurling rocks at each other – a story that is harder to dismiss when up amongst the dramatic peaks.
Here's Gail's story:
The track notes recommended doing this walk over two days staying at a refuge overnight, but we didn't have the time so decided to give it a go. Although our notes said four hours to the refuge, our host and signs in the village indicated less. Julie sensibly decided to have a day pottering around Papingo. Peri taped the hot spots on some of my toes and Vasilis kindly offered to drive us across to the nearby village of Mikro Papingo.
The track up to the refuge was a steady plod up from 1000 to 1900 metres. We could actually feel the effect of altitude at around the 1800 metre mark, with the same pace making us breathe more heavily, never puffing but noticeably more effort required. No stopping and we reached the refuge after 2 hours and 50 minutes. The carrot I'd been thinking of most of the way up – coffee at the top – became no more than a dream as Peri suggested we should continue on.
Far away, down and across a vast green alpine plain we could see tracks leading up a grassy open slope. Surely that couldn't be our route, but as we descended 100 metres across a scree slope, we had to admit that was the way.
Very exposed here but breathtakingly beautiful. Around 30 horses, white, grey and black with one lonely brown one were grazing in the lush grass. Up a spur another 200 metres and then at last we were there.
Dragon Lake is quite small, tucked between high limestone mountains. We walked to the far end where the sudden drop off elicited multiple exclamations from Peri causing her to repeatedly ask me to pardon her French. It didn't sound like any French I learned at school but perhaps the language has progressed since then.
Vasilis had told us it was worth the extra effort to climb a knoll at the far end. I was reluctant but eventually plodded up and he was right. We kept well back from the edge as there were drop offs all around. On the way up this slope, we saw lots of small brown frogs.
Back down to the lake to have our lunch in this idyllic place. And we had it all to ourselves! Amazing! Time to retrace our steps to the refuge enjoying all that huge scenery from a different angle. A reward for effort – both the scenery and a cold beer at the refuge.
Now for the long descent in hot sun. This was the hardest part of the day. That track which had been a good sound path on the way up was now paved with ball bearings, small slippery stones and you had to watch every step. The sun was burning and it was just down, down, down.
Julie met us in Mikro Papingo and we'd hoped to stop here for a drink but nothing was open so we walked back along the road towards Papingo. Peri noticed a sign towards some famous rock pools but it seemed like just too much effort until she checked Maps.Me and saw it was only 100 metres along. So up we went to have a look – a series of natural pools formed in the limestone with a rapid stream flowing between them. No energy to take advantage of it other than a few photos.
On and up to Papingo and back to that wonderful tavern for an icy beer. Another good home cooked meal at a restaurant, very comfortable temperature outside, towering mountains and quaint stone houses.
What a big day – 25 km, 1100 metres gained and lost, 8 hours. But totally worth it especially to have all that scenery to ourselves. It will be a wrench to leave this area.
Back to News

Sign up to our Newsletter
Witty, compelling and full of fantastic ideas for your
next walking holiday. It's the perfect travel companion!