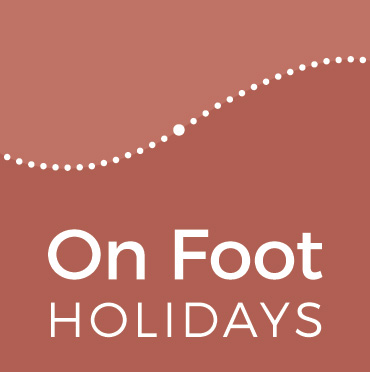 View Shortlist
Office now closed
Opening Times
Office hours: Mon - Fri 09:00 - 17:30; Sat 09:30 - 13:00
Office hours: Mon - Fri 09:00 - 17:30; Sat 09:30 - 13:00
Office hours: East Coast USA: Mon - Fri 09:00 - 17:30 (04:00 - 12:30 local time); Sat 09:30 - 13:00 (04:30 - 08:00)

West Coast USA: Mon - Fri 09:00 -17:30 (01:00 - 09:30 local time); Sat 09:30 - 13:00 (01:30 - 05:00)
Office hours: Ottawa: Mon - Fri 09:00 - 17:30 (04:00 - 12:30 local time); Sat 09:30 - 13:00 (04:30 - 08:00)

Vancouver: Mon - Fri 09:00 - 17:30 (01:00 - 09:30 local time); Sat 09:30 - 13:00 (01:30 - 05:00)
Office hours: Canberra: Mon - Fri 09:00 - 17:30 (20:00 - 04:30 local time); Sat 09:30 - 13:00 (20:30 - 24:00)
Office hours: Mon - Fri 09:00 - 17:30 (22:00 - 06:30 local time); Sat 09:30 - 13:00 (22:30 - 02:00)
Office hours: Mon - Fri 09:00 - 17:30 (check internet for local time equivalent); Sat 09:30 - 13:00
Introduction
This travellers blog is where you will find many things - latest news, the musings of our experienced staff and much more. We plan also to use it as a pictorial knowledge. Let us know if you would like "how to" instructions and we will put them here.


NEW for 2021 – a short walking break in southern Snowdonia
Back to News
Tuesday 06th October | Posted by On Foot Staff
Welcome to Wales – a new walking break in southern Snowdonia
On Foot Holidays is taking its first steps in Wales! You might wonder why it has taken us so long – this is perfect walking country of rugged mountains, green valleys and a stunning coastline. It's also a land of myths and legends, of druids and dragons (though we can't guarantee you'll see any of the latter).
We're starting with a short break centred in the granite-grey town of Dolgellau, in the southern region of Snowdonia National Park. This friendly little market town, nestling beneath the slopes of Cadair Idris and guarding the top of the beautiful Mawddach estuary, is your home for three nights – or more if you have time to spare.
Our portfolio of walks includes climbs of two mighty mountains. Cadair Idris ('Chair of Idris', supposedly named after the giant Idris of Welsh mythology) is deservedly popular, with rewarding views of much of Wales from Snowdon to the Brecon Beacons from its summit. Diffwys is the perfect alternative, with astounding vistas of the whole of Cardigan Bay on a good day, and hardly a soul in sight.
"Only one other journey in the world had views to compare with the one from Dolgellau to Barmouth, and that was the journey from Barmouth to Dolgellau." (Poet and writer John Ruskin speaking of the Mawddach estuary)
There are more hikes of various lengths in the lower hills and valleys where you'll find meadows, forests, waterfalls and abandoned gold mines. Walk along ancient tracks and through the now indistinct ruins of Wales's industrial heritage. Here lived 17th century Quakers who were persecuted for their faith, and Welsh princes who fought for this land in centuries past.
Choose to stay at a small townhouse hotel or quirky B&B in the town, and there's also a good selection of places to eat. It's a perfect holiday for your dog to enjoy with you too.
Southern Snowdonia Short Break is open for booking now, to walk from April to October 2021 – when hopefully Covid-19 restrictions will have eased again.
Back to News

Sign up to our Newsletter
Witty, compelling and full of fantastic ideas for your
next walking holiday. It's the perfect travel companion!