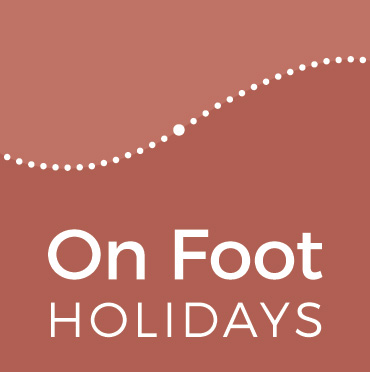 View Shortlist
Office now closed
Opening Times
Office hours: Mon - Thurs 08:30 - 18:00
Fri 08:30 -17:00; Sat 09.30 to 13:00
Office hours: Mon - Thurs 08:30 - 18:00
Fri 08:30 -17:00; Sat 09.30 to 13:00
Office hours: East Coast USA: Mon - Thurs 08:30 - 18:00 (03:30 - 13:00 local time)
Fri 08:30 - 17:00 (03:30 - 12:00); Sat 09:30 to 13:00 (04:30 - 08:00)

West Coast USA: Mon - Thurs 08:30 -18:00 (00:30 - 10:00 local time)
Fri 08:30 -17:00 (00:30 - 09:00); Sat 09.30 to 13:00 (01:30 - 05:00)
Office hours: Ottawa: Mon - Thurs 08:30 - 18:00 (03:30 - 13:00 local time)
Fri 08:30 - 17:00 (03:30 - 12:00); Sat 09:30 to 13:00 (04:30 - 08:00)

Vancouver: Mon - Thurs 08:30 -18:00 (00:30 - 10:00 local time)
Fri 08:30 -17:00 (00:30 - 09:00); Sat 09.30 to 13:00 (01:30 - 05:00)
Office hours: Canberra: Mon - Thurs 08:30 - 18:00 (19:30 - 05:00 local time)
Fri 08:30 - 17:00 (19:30 - 04:00); Sat 09.30 to 13:00 (20:30 - 24:00)
Office hours: Mon - Thurs 08:30 - 18:00 (21:30 - 07:00 local time)
Fri 08:30 - 17:00 (21:30 - 06:00); Sat 09.30 to 13:00 (22:30 - 02:00)
Office hours: Mon - Thurs 08:30 - 18:00 (check internet for local time equivalent)
Fri 08:30 - 17:00; Sat 09.30 to 13:00
Introduction
This travellers blog is where you will find many things - latest news, the musings of our experienced staff and much more. We plan also to use it as a pictorial knowledge. Let us know if you would like "how to" instructions and we will put them here.
NEW – short walking breaks from On Foot Holidays
Back to News
Monday 20th January | Posted by On Foot Staff
Sometimes you're looking for a walking holiday but don't have a whole week to spare. Or maybe you want to add a few days of walking to a longer trip. On Foot Holidays has been working hard to create shorter versions of our most popular walking routes, so we can give you lots of flexible options.
We can now offer 16 routes with four-night options, which still give you  three days of wonderful hiking in the rural corners of Europe. These holidays might have different start or finish points to the full route, or include a transfer at some point – because they're all carefully crafted to make sure you don't miss the best bits! There are many more five-night and six-night versions too, and do ask us if you can't see exactly what you want. Here are some ideas to provide a little inspiration:
A couple of four-night holidays:
The Greek island of Andros is only a two-hour ferry ride from Athens, making it ideal for a shorter holiday. Maybe add a visit to Santorini or Mykonos too.
Spend three days walking the green fields of Dorset and the stunning Jurassic Coast to seaside Lyme Regis. This could be slotted into a tour of southern England including Salisbury, Bath and London.
Some five-night holidays:
Four days of walking along the glorious Amalfi Coast can easily be added to a holiday taking in other attractions of the area such as Pompeii and Capri.
Or try some relaxed walking and swimming on the pretty Elafiti islands of Croatia, cutting out the stay in Dubrovnik – you could still spend a couple of hours in this extraordinary town as you arrive or leave, if travel plans permit.
Back to News

Sign up to our Newsletter
Witty, compelling and full of fantastic ideas for your
next walking holiday. It's the perfect travel companion!