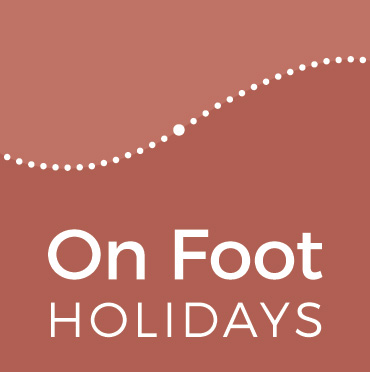 View Shortlist
Office now closed
Opening Times
Office hours: Mon - Fri 09:00 - 17:30; Sat 09:30 - 13:00
Office hours: Mon - Fri 09:00 - 17:30; Sat 09:30 - 13:00
Office hours: East Coast USA: Mon - Fri 09:00 - 17:30 (04:00 - 12:30 local time); Sat 09:30 - 13:00 (04:30 - 08:00)

West Coast USA: Mon - Fri 09:00 -17:30 (01:00 - 09:30 local time); Sat 09:30 - 13:00 (01:30 - 05:00)
Office hours: Ottawa: Mon - Fri 09:00 - 17:30 (04:00 - 12:30 local time); Sat 09:30 - 13:00 (04:30 - 08:00)

Vancouver: Mon - Fri 09:00 - 17:30 (01:00 - 09:30 local time); Sat 09:30 - 13:00 (01:30 - 05:00)
Office hours: Canberra: Mon - Fri 09:00 - 17:30 (20:00 - 04:30 local time); Sat 09:30 - 13:00 (20:30 - 24:00)
Office hours: Mon - Fri 09:00 - 17:30 (22:00 - 06:30 local time); Sat 09:30 - 13:00 (22:30 - 02:00)
Office hours: Mon - Fri 09:00 - 17:30 (check internet for local time equivalent); Sat 09:30 - 13:00
Introduction
This travellers blog is where you will find many things - latest news, the musings of our experienced staff and much more. We plan also to use it as a pictorial knowledge. Let us know if you would like "how to" instructions and we will put them here.


Our hosts around Europe are waiting to welcome you!
Back to News
Wednesday 18th August | Posted by On Foot Staff
One of the most important parts of creating an On Foot holiday is choosing the right hotels. Our priority is the same as yours – the best welcome and hospitality, whether it is a tiny family-run B&B in the hills or a glossy hotel by the sea. We look for character, individuality, and hosts that really care about your comfort and enjoyment.
All our accommodations have been visited by a member of On Foot's staff, and are compliant with local Covid regulations, so you can feel confident about their quality and safety. Here are just a few to whet the appetite for travel.
---
The best views
Just like our walking routes, so many of our hotel rooms can boast extraordinary locations, in town and country alike.
Villa Pizzini (left) is a perfect villa sitting atop Mottarone in Piedmont, with views of Lake Maggiore peeping through the trees. Ivan and Sabina sympathetically renovated the semi-ruined building to create unfussy rooms, and its intimate restaurant has built up a substantial reputation.
At Finisterre ('world's end' on Galicia's Lighthouse Way), there is no more walking to be done. The rocky promontory is the perfect place to bask in the glow of the sunset and recover from your trek at O Semaforo (right), a hotel converted from the lighthouse buildings.
---
A touch of luxury
Generally, we're not about luxury on our routes, but there are times when a bit of pampering is just what you need.  A balcony with a stunning view, a refreshing pool, the biggest beds and the fluffiest towels.
The words 'Amalfi Coast' conjure up an image of Hollywood stars and staggering cliff-top panoramas. The Luna Convento (left) overlooks the bay at Amalfi, and is converted from a 13th century friary – but with more comforts than its medieval occupants could ever have comprehended.
Pousada Mosteiro de Amares (right), another converted 13th century building, is the final treat on our Northern Portugal route. This former monastery now has stylish rooms created from the monks' cells, a fine restaurant and a pool – the perfect end to your holiday.
---
Historic buildings
Now, history is something we can offer in bucket-loads. From medieval French castles to an Umbrian farm with a ruined Roman villa, we can guarantee you'll find some intriguing stories from centuries past in many of the places you'll stay.
Bayards Cove Inn (left) occupies a 14th century building just a stone's throw from the Devon quay where the Mayflower moored for essential repairs in 1620 before crossing the Atlantic. The inn's ancient beams could tell some stories of maritime adventurers, and no doubt smugglers too.
When walking the Castles of the Rhine route, you absolutely must stay in a castle. At St Goar, look down on the mighty river from the walls of Schloss Rheinfels (right), now welcoming visitors rather than repelling them!
---
Not forgetting dinner…
When you've rested a little from your day's walk, you deserve a good meal. Here are some places you can just walk downstairs to find some of the very best regional cooking.
The elegant Provencal hotel of Les Florets (left, and at the top of this page) in the Gigondas wine region has been awarded 2 'toques' by the highly-regarded French restaurant guide Gault & Millau, and complements the food with wines from its own vineyard.
Le Mole sul Farfa (right) in Umbria is unique in our portfolio for offering a fully vegetarian menu, which has gained great reviews from even the most dedicated carnivores amongst our clients. Stefano and Elisabeth also hold an Ecolabel certification for meeting the highest environmental standards. Book early if you would like to walk our 9-night version of the route to include this very special place.
---
Rustic charm
Simplicity can be just as perfect, when it's created with love and care. In the quieter places are delightful hosts creating the most memorable stays.
Izidor Skerlj and his family are passionate about sharing the centuries-old traditions of their Slovenian farm (left) with visitors. Expect homemade regional cooking, their own Teran wine, and hospitality that is rooted in their connection to the land.
In the tiny Dorset village of Plush sits the Brace of Pheasants pub (right), nestled under a thatched roof and with a warm welcome in the cosy bar. Sleep in the quaint rooms under the eaves, or the larger rooms in the annexe.
Back to News

Sign up to our Newsletter
Witty, compelling and full of fantastic ideas for your
next walking holiday. It's the perfect travel companion!