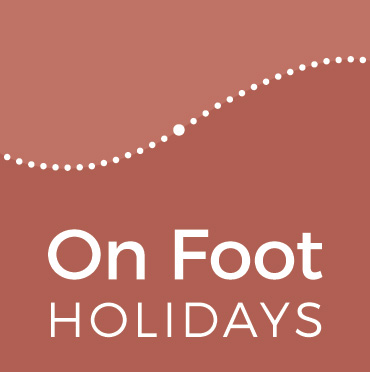 View Shortlist
Office now closed
Opening Times
Office hours: Mon - Thurs 08:30 - 18:00
Fri 08:30 -17:00; Sat 09.30 to 13:00
Office hours: Mon - Thurs 08:30 - 18:00
Fri 08:30 -17:00; Sat 09.30 to 13:00
Office hours: East Coast USA: Mon - Thurs 08:30 - 18:00 (03:30 - 13:00 local time)
Fri 08:30 - 17:00 (03:30 - 12:00); Sat 09:30 to 13:00 (04:30 - 08:00)

West Coast USA: Mon - Thurs 08:30 -18:00 (00:30 - 10:00 local time)
Fri 08:30 -17:00 (00:30 - 09:00); Sat 09.30 to 13:00 (01:30 - 05:00)
Office hours: Ottawa: Mon - Thurs 08:30 - 18:00 (03:30 - 13:00 local time)
Fri 08:30 - 17:00 (03:30 - 12:00); Sat 09:30 to 13:00 (04:30 - 08:00)

Vancouver: Mon - Thurs 08:30 -18:00 (00:30 - 10:00 local time)
Fri 08:30 -17:00 (00:30 - 09:00); Sat 09.30 to 13:00 (01:30 - 05:00)
Office hours: Canberra: Mon - Thurs 08:30 - 18:00 (19:30 - 05:00 local time)
Fri 08:30 - 17:00 (19:30 - 04:00); Sat 09.30 to 13:00 (20:30 - 24:00)
Office hours: Mon - Thurs 08:30 - 18:00 (21:30 - 07:00 local time)
Fri 08:30 - 17:00 (21:30 - 06:00); Sat 09.30 to 13:00 (22:30 - 02:00)
Office hours: Mon - Thurs 08:30 - 18:00 (check internet for local time equivalent)
Fri 08:30 - 17:00; Sat 09.30 to 13:00
Introduction
This travellers blog is where you will find many things - latest news, the musings of our experienced staff and much more. We plan also to use it as a pictorial knowledge. Let us know if you would like "how to" instructions and we will put them here.
PRIZE DRAW! Win a copy of the new book by Annabel Abbs
Back to News
Friday 25th June | Posted by On Foot Staff
The latest book by best-selling author and long-time On Foot client, Annabel Abbs, is an account of the extraordinary power of long walks to change lives. Blending biography, memoir and travelogue, Windswept: Walking in the Footsteps of Remarkable Women explores the distance hikes and long walks of Georgia O'Keeffe, Simone de Beauvoir, Daphne du Maurier, Gwen John, Clara Vyvyan, Frieda Lawrence and a smattering of other audacious walkers. Each woman began walking at a critical point in her life, but also at a time when women were not supposed to be out hiking in the wilds.
As Annabel walks in their footsteps (France, Texas, New Mexico, Germany, Italy, Scotland and the Alps) she unpicks their lives and asks what drove them to do something so bold in an age without mobile phones, sunscreen, walking boots or waterproof trousers. Windswept – which was published a fortnight ago by Two Roads Books – has been described as 'a triumph' and 'quite extraordinary.'
Annabel grew up car-less in remote Wales, but is fortunate to have a family that shares her enduring love of walking. She and her husband have been On Foot clients for over a decade, taking their four children most recently to the Pindus Mountains in Greece on the Vikos Gorge trail. Although Annabel has hiked all over the globe, including a three-month trek through a remote corner of the Himalayas, she believes Britain has some of the best walking in the world. Her most memorable On Foot holidays so far? Galicia's Lighthouse Way, Andalucia's White Villages, and Bohemian Paradise all rank highly (as does the Vikos Gorge). She is currently eyeing up the Basque Pyrenees. This summer, however, she'll be continuing her walk to the source of the Thames and messing about on the South Downs Way.
For the chance to win a copy of Windswept, signed by the author, all you need to do is send a message to newsletter@onfootholidays.co.uk with the subject "Windswept", including your name and the email address you would like us to use to contact you.
The competition closes at 5.00pm on Thursday 1st July 2021. We will randomly select a name and contact the winner as soon as possible after the closing date. Your details will be held for the purposes of this prize draw only, and not used for any other purposes.
The competition to win a copy of the book has now closed, and our congratulations go with the package winging its way to Michael Garner.  All of us at On Foot Holidays are delighted to see Annabel's book out in print, and we are very grateful to her for the offer of a copy to give to one of our walkers. Thank you, Annabel!
For those who were unlucky in the draw, you may like to follow this link to buy it online. 
Back to News

Sign up to our Newsletter
Witty, compelling and full of fantastic ideas for your
next walking holiday. It's the perfect travel companion!
When you're ready to travel, we'll be here to help you choose your next walking holiday
Welcoming walkers from all across the world
• Free Cancellation •
• Free postponement •
• Lots of lovely routes •
BOOK WITH CONFIDENCE
SEE OUR COVID BOOKING POLICY