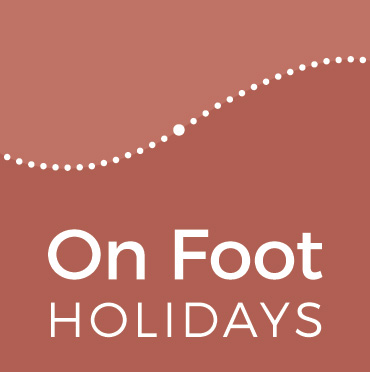 View Shortlist
Office open now
Opening Times
Office hours: Mon - Fri 09:00 - 17:30; Sat 09:30 - 13:00
Office hours: Mon - Fri 09:00 - 17:30; Sat 09:30 - 13:00
Office hours: East Coast USA: Mon - Fri 09:00 - 17:30 (04:00 - 12:30 local time); Sat 09:30 - 13:00 (04:30 - 08:00)

West Coast USA: Mon - Fri 09:00 -17:30 (01:00 - 09:30 local time); Sat 09:30 - 13:00 (01:30 - 05:00)
Office hours: Ottawa: Mon - Fri 09:00 - 17:30 (04:00 - 12:30 local time); Sat 09:30 - 13:00 (04:30 - 08:00)

Vancouver: Mon - Fri 09:00 - 17:30 (01:00 - 09:30 local time); Sat 09:30 - 13:00 (01:30 - 05:00)
Office hours: Canberra: Mon - Fri 09:00 - 17:30 (20:00 - 04:30 local time); Sat 09:30 - 13:00 (20:30 - 24:00)
Office hours: Mon - Fri 09:00 - 17:30 (22:00 - 06:30 local time); Sat 09:30 - 13:00 (22:30 - 02:00)
Office hours: Mon - Fri 09:00 - 17:30 (check internet for local time equivalent); Sat 09:30 - 13:00
Introduction
This travellers blog is where you will find many things - latest news, the musings of our experienced staff and much more. We plan also to use it as a pictorial knowledge. Let us know if you would like "how to" instructions and we will put them here.


Put your feet up in a traditional English pub
Back to News
Thursday 07th March | Posted by On Foot Staff
Here at On Foot we consider it our bounden duty to thoroughly test all the accommodation before offering it to our walkers. And this is definitely a pleasure in the traditional pubs along our self-guided walking routes in England.
Picture yourself relaxing in front of a log fire with a pint of local ale and having a chat with the regulars or maybe even a game of dominoes in the bar, before tucking into a hearty dinner and finally sinking into bed to rest your weary limbs. We've found some wonderful places that live up to these expectations. Here's a small sample.
Dorset is synonymous with Thomas Hardy's Wessex, and The Acorn at Evershot features in his novel Tess of the d'Urbervilles, thinly disguised as 'The Sow and Acorn'. Try pub skittles, a game particularly popular in Dorset, with some extremely competitive leagues around here. Or challenge yourself to drink a yard of ale in the atmospheric bar. There are lovely rooms and some fabulous food too.
You couldn't dream up a pub that looks more quaint than The Cott Inn at Dartington in Devon, with its long thatched roof and beamed rooms. But this is the perfect blend of old and new, with excellent food and consistently good reviews for its service. There's a big garden, nice rooms, and live music some evenings. Throw yourself into the midst of village life!
Celebrate reaching the end of our Devon walk at Bayards Cove Inn, just metres from the quayside in the sailing town of Dartmouth. The Tudor building is full of 'olde worlde' quirks and historic details. Try a Devonshire cream tea in the cafe downstairs before exploring the town – you'll find out quickly enough whether to put the jam or the cream onto the scone first!
The Clarendon Hotel in Hebden is a highlight of our walk in the Yorkshire Dales. This award-winning former coaching inn has been welcoming travellers and village residents since 1753, and claims to be a truly rural pub. It uses local produce such as trout, game and vegetables whenever possible, and the cooking is given Gallic polish by a French chef.
Further along our walk through the Yorkshire Dales, by coincidence you'll find another French chef at The Game Cock Inn at Austwick. The rooms here are beautifully furnished, and the menu offers a quirky mix of traditional English and French dishes. If you are staying at our B&B in the village, do come here for dinner – the return journey to your room takes about one minute.
In the tiny and charmingly named village of Plush in Dorset sits The Brace of Pheasants, with sumptuous rooms tucked under the low thatched roof and more spacious rooms in the annex. In the cosy bar you'll find a warm welcome, probably some dogs waiting patiently for their owner to finish his pint, and an enticing menu including Dorset ice cream and West Country cheeses.
Back to News

Sign up to our Newsletter
Witty, compelling and full of fantastic ideas for your
next walking holiday. It's the perfect travel companion!