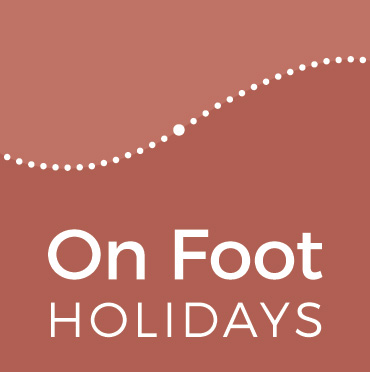 View Shortlist
Office now closed
Opening Times
Office hours: Mon - Fri 09:00 - 17:30; Sat 09:30 - 13:00
Office hours: Mon - Fri 09:00 - 17:30; Sat 09:30 - 13:00
Office hours: East Coast USA: Mon - Fri 09:00 - 17:30 (04:00 - 12:30 local time); Sat 09:30 - 13:00 (04:30 - 08:00)

West Coast USA: Mon - Fri 09:00 -17:30 (01:00 - 09:30 local time); Sat 09:30 - 13:00 (01:30 - 05:00)
Office hours: Ottawa: Mon - Fri 09:00 - 17:30 (04:00 - 12:30 local time); Sat 09:30 - 13:00 (04:30 - 08:00)

Vancouver: Mon - Fri 09:00 - 17:30 (01:00 - 09:30 local time); Sat 09:30 - 13:00 (01:30 - 05:00)
Office hours: Canberra: Mon - Fri 09:00 - 17:30 (20:00 - 04:30 local time); Sat 09:30 - 13:00 (20:30 - 24:00)
Office hours: Mon - Fri 09:00 - 17:30 (22:00 - 06:30 local time); Sat 09:30 - 13:00 (22:30 - 02:00)
Office hours: Mon - Fri 09:00 - 17:30 (check internet for local time equivalent); Sat 09:30 - 13:00
Guy Hunter-Watts
Route: Andalucia
Guy Hunter-Watts has lived in a small village close to Ronda for almost 30 years. His home is a converted terracotta tile factory where he ran a B&B for more than 10 years.
After leaving university Guy worked as an English teacher in Salamanca, Santiago and South America before starting a new career as a tour guide. He has accompanied groups to many corners of the planet including Peru, Mexico, South Africa, India, Mongolia and Russia.
For more than a decade he has combined work as a walking guide with writing guide books. These include Walking in Andalucía, Coastal Walks in Andalucía and The Andalucían Coast to Coast Walk. www.cicerone.co.uk
He has also worked extensively as a hotel journalist for, amongst others, Alastair Sawday, i-escape and The Hotel Guru.
Guy knows the footpaths of the Grazalema Park like few others, having been introduced to many of its most magical spots by his shepherd friend Andrés. He is currently working on a new walking guide to the Ronda and Grazalema mountains.
If walking is his first love, he is also a keen sailor. His most recent sailing trip took him from Turkey to the Maldives via Egypt, Eritrea and the Yemen.
Guy has a wide circle of Andalusian friends, is fluent in Spanish and is fully integrated into life in his adopted country. His latest project is the restoration of a vintage Airstream caravan which he bought in Florida then shipped to his Spanish olive grove which overlooks the Zahara reservoir.

Sign up to our Newsletter
Witty, compelling and full of fantastic ideas for your
next walking holiday. It's the perfect travel companion!