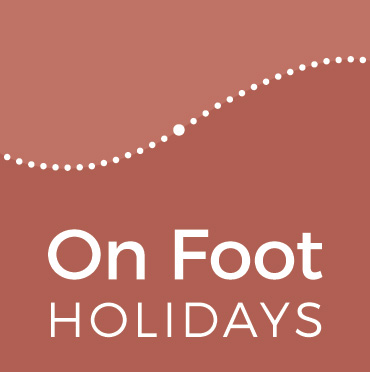 View Shortlist
Office now closed
Opening Times
Office hours: Mon - Fri 09:00 - 17:30; Sat 09:30 - 13:00
Office hours: Mon - Fri 09:00 - 17:30; Sat 09:30 - 13:00
Office hours: East Coast USA: Mon - Fri 09:00 - 17:30 (04:00 - 12:30 local time); Sat 09:30 - 13:00 (04:30 - 08:00)

West Coast USA: Mon - Fri 09:00 -17:30 (01:00 - 09:30 local time); Sat 09:30 - 13:00 (01:30 - 05:00)
Office hours: Ottawa: Mon - Fri 09:00 - 17:30 (04:00 - 12:30 local time); Sat 09:30 - 13:00 (04:30 - 08:00)

Vancouver: Mon - Fri 09:00 - 17:30 (01:00 - 09:30 local time); Sat 09:30 - 13:00 (01:30 - 05:00)
Office hours: Canberra: Mon - Fri 09:00 - 17:30 (20:00 - 04:30 local time); Sat 09:30 - 13:00 (20:30 - 24:00)
Office hours: Mon - Fri 09:00 - 17:30 (22:00 - 06:30 local time); Sat 09:30 - 13:00 (22:30 - 02:00)
Office hours: Mon - Fri 09:00 - 17:30 (check internet for local time equivalent); Sat 09:30 - 13:00
Berry Vos
Route: Lycia (as local contact)
"Welcome to Antalya and the Lycian Way.
"My name is Berry and I am your contact in Lycia.  The Lycian Way is a coastal, cultural route in an ever changing landscape which was designed by Kate Clow and Terry Richardson in 1999. My children and Terry's children were at the same school and as he was very enthusiastic about the project, we were one of the first to explore this beautiful new route and its fabulous archaeological sites. At that time Antalya was a growing sun-and-sea destination.  It took some time to understand that the region has more to offer and the route's popularity has increased.
"Originally from the Netherlands, I came to visit Turkey for the first time in 1984 and immediately fell in love with this beautiful country, its cultural heritage and welcoming people. It impressed me so much that I wanted to discover all the edges of the country. Back in the Netherlands I found a university with a part-time study course on Turcology – the study of the culture, language and history of Turkish peoples, and I learnt Turkish very quickly. Then, my love for a man was the reason to settle in Antalya where we started a travel agency in 1991.
"Mithra Travel is a proud member of the Travelife Sustainable Tourism project and in 2016 was certified to Travelife Partner status.
"I look forward meeting you in Antalya, on the Lycian Way."
www.travelife.info   www.mithratravel.com

Sign up to our Newsletter
Witty, compelling and full of fantastic ideas for your
next walking holiday. It's the perfect travel companion!