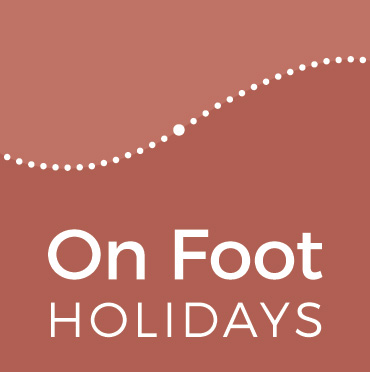 View Shortlist
Office now closed
Opening Times
Office hours: Mon - Fri 09:00 - 17:30; Sat 09:30 - 13:00
Office hours: Mon - Fri 09:00 - 17:30; Sat 09:30 - 13:00
Office hours: East Coast USA: Mon - Fri 09:00 - 17:30 (04:00 - 12:30 local time); Sat 09:30 - 13:00 (04:30 - 08:00)

West Coast USA: Mon - Fri 09:00 -17:30 (01:00 - 09:30 local time); Sat 09:30 - 13:00 (01:30 - 05:00)
Office hours: Ottawa: Mon - Fri 09:00 - 17:30 (04:00 - 12:30 local time); Sat 09:30 - 13:00 (04:30 - 08:00)

Vancouver: Mon - Fri 09:00 - 17:30 (01:00 - 09:30 local time); Sat 09:30 - 13:00 (01:30 - 05:00)
Office hours: Canberra: Mon - Fri 09:00 - 17:30 (20:00 - 04:30 local time); Sat 09:30 - 13:00 (20:30 - 24:00)
Office hours: Mon - Fri 09:00 - 17:30 (22:00 - 06:30 local time); Sat 09:30 - 13:00 (22:30 - 02:00)
Office hours: Mon - Fri 09:00 - 17:30 (check internet for local time equivalent); Sat 09:30 - 13:00
Janez Golob
Route: Slovenia
"I was born in Celje just before the outbreak of the Second World War. My father, grandfather and generations before them were involved in working with wood. I started acquiring my knowledge of this noble material in a wood-turning workshop. I furthered my practical skills at technical high school, before studying architecture. For many years I worked in the furniture industry, then I taught in a technical high school – my favourite subjects being Construction and History of Art (with a special interest in furniture).
"Since retiring, my time is filled with many hobbies, including outdoor activities. In the past I have been an active alpinist with expeditions to the Alps, the Caucasus and the Himalayas, and a member of Slovenian Mountain Rescue Team. Lately the focus has moved to cycling, skiing and hiking. I have also been looking for and learning about the small curiosities and secrets of the forest along paths and in rocks – something I am happy to share with Simon's guests."
Janez is now enjoying a proper retirement, and has handed over responsibility for the care of our walkers and route in Slovenia to Miha:
Miha Kramberger
"I was born in Ljubljana, the capital of the country. I studied History and Geography at the University of Ljubljana. After a brief spell with teaching and working in import/export company for a couple of years, I finally found a dream job in tourism, organizing tours, events and lately guiding as well. This way I get to travel, stay outside the office and meet new people every day. Travelling and discovering different cultures enriches me and this is why I try to see the world in off season. The other passion that I have is football, which I still play two times a week, but I could say that sport in general is 'my thing'.
"Slovenia is a small, yet beautiful and especially very diverse country perfect for hiking and with growing culinary status. I am really happy and proud I get to share our beautiful country with On Foot's guests."

Sign up to our Newsletter
Witty, compelling and full of fantastic ideas for your
next walking holiday. It's the perfect travel companion!