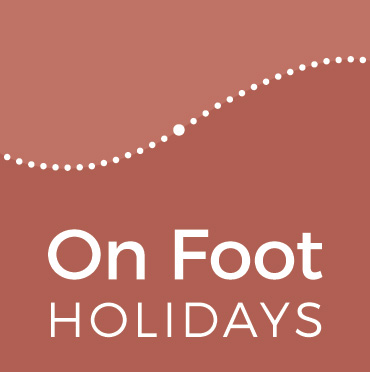 View Shortlist
Office now closed
Opening Times
Office hours: Mon - Fri 09:00 - 17:30; Sat 09:30 - 13:00
Office hours: Mon - Fri 09:00 - 17:30; Sat 09:30 - 13:00
Office hours: East Coast USA: Mon - Fri 09:00 - 17:30 (04:00 - 12:30 local time); Sat 09:30 - 13:00 (04:30 - 08:00)

West Coast USA: Mon - Fri 09:00 -17:30 (01:00 - 09:30 local time); Sat 09:30 - 13:00 (01:30 - 05:00)
Office hours: Ottawa: Mon - Fri 09:00 - 17:30 (04:00 - 12:30 local time); Sat 09:30 - 13:00 (04:30 - 08:00)

Vancouver: Mon - Fri 09:00 - 17:30 (01:00 - 09:30 local time); Sat 09:30 - 13:00 (01:30 - 05:00)
Office hours: Canberra: Mon - Fri 09:00 - 17:30 (20:00 - 04:30 local time); Sat 09:30 - 13:00 (20:30 - 24:00)
Office hours: Mon - Fri 09:00 - 17:30 (22:00 - 06:30 local time); Sat 09:30 - 13:00 (22:30 - 02:00)
Office hours: Mon - Fri 09:00 - 17:30 (check internet for local time equivalent); Sat 09:30 - 13:00
Paul Burton
Route: Northern Portugal
"My wife Denise and I came to live in Portugal in 1981 for a three-year work contract and we never left!
"For much of the time we have lived here I was involved in mineral exploration and extraction. This resulted in us getting to know much of rural Portugal, its wonderfully friendly people, traditions and history. We spent our spare time discovering walks in the hills and mountains in and around Peneda Gerês National Park. In those days there were no waymarked walks and accurate maps were almost unheard of.
"Photographing local people, scenery and wildlife has always been an important pastime and this area provides wonderful opportunities for anyone with such interests. The early years led eventually to us writing the Sunflower Guide to Northern Portugal – now in its third edition.
"Our first contact with Simon at On Foot was in 2005, eventually persuading him to visit North Portugal (rather than the Douro!), and by 2007 we had the route set up.
"Although walking these hills with our dogs has always been a prime interest, I have also spent six years helping to bring a 270 hectare abandoned olive farm back into production. The olive oil from this farm is now ranked amongst the top 500 in the world.
"This part of Portugal is not an obvious holiday destination, but almost without exception, those who do visit are captivated by the scenery, genuine hospitality, history and traditions. A hidden gem that certainly captivated us half a lifetime ago!"

Sign up to our Newsletter
Witty, compelling and full of fantastic ideas for your
next walking holiday. It's the perfect travel companion!