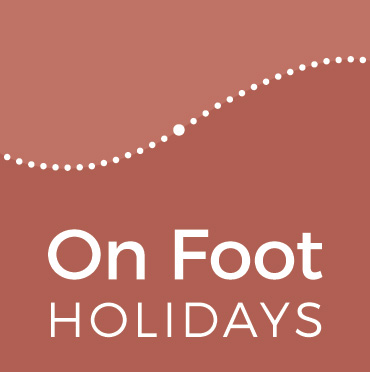 View Shortlist
Office open now
Opening Times
Office hours: Mon - Fri 09:00 - 17:30; Sat 09:30 - 13:00
Office hours: Mon - Fri 09:00 - 17:30; Sat 09:30 - 13:00
Office hours: East Coast USA: Mon - Fri 09:00 - 17:30 (04:00 - 12:30 local time); Sat 09:30 - 13:00 (04:30 - 08:00)

West Coast USA: Mon - Fri 09:00 -17:30 (01:00 - 09:30 local time); Sat 09:30 - 13:00 (01:30 - 05:00)
Office hours: Ottawa: Mon - Fri 09:00 - 17:30 (04:00 - 12:30 local time); Sat 09:30 - 13:00 (04:30 - 08:00)

Vancouver: Mon - Fri 09:00 - 17:30 (01:00 - 09:30 local time); Sat 09:30 - 13:00 (01:30 - 05:00)
Office hours: Canberra: Mon - Fri 09:00 - 17:30 (20:00 - 04:30 local time); Sat 09:30 - 13:00 (20:30 - 24:00)
Office hours: Mon - Fri 09:00 - 17:30 (22:00 - 06:30 local time); Sat 09:30 - 13:00 (22:30 - 02:00)
Office hours: Mon - Fri 09:00 - 17:30 (check internet for local time equivalent); Sat 09:30 - 13:00
Pavlos Zitakis
Route: The Vikos Gorge
"I  was born in Thessaloniki, the second largest city of Greece. Currently I split my time between the Halkidiki Peninsula during the summer season and Thessaloniki during the wintertime. My parents originally come from the island of Crete so I consider myself to be Cretan.
"I studied business administration and entrepreneurship getting my MBA degree in 2004 from the City University of New York. I spent two full years in the 'urban jungle', travelling around as much as possible.
"I have always been a fan of the outdoors, skiing the Alps from the age of six, loving almost any sport that comes to mind. I knew that the corporate way was not my way and sooner or later I would follow my urge. Exploring Mt Olympus and the Zagori region was my pure inspiration for what would follow.
"In 2012 I founded with my best friend 'ExploreTheOutside', an adventure travel company currently expanding in water sports and leisure activities. I enjoy adventure trips and the relaxed happiness away from crowded cities.  I have a passion for ultra running, mountain biking, skiing, sea kayaking and most importantly, for spending time with my young son, Dimitris."
Visit: www.exploretheoutside.com

Sign up to our Newsletter
Witty, compelling and full of fantastic ideas for your
next walking holiday. It's the perfect travel companion!