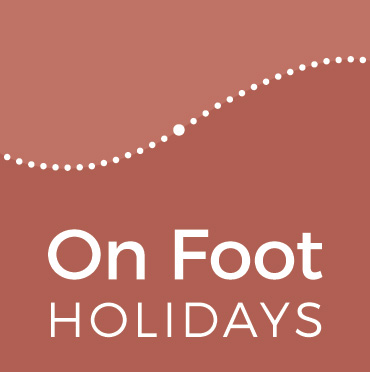 View Shortlist
Office now closed
Opening Times
Office hours: Mon - Fri 09:00 - 17:30; Sat 09:30 - 13:00
Office hours: Mon - Fri 09:00 - 17:30; Sat 09:30 - 13:00
Office hours: East Coast USA: Mon - Fri 09:00 - 17:30 (04:00 - 12:30 local time); Sat 09:30 - 13:00 (04:30 - 08:00)

West Coast USA: Mon - Fri 09:00 -17:30 (01:00 - 09:30 local time); Sat 09:30 - 13:00 (01:30 - 05:00)
Office hours: Ottawa: Mon - Fri 09:00 - 17:30 (04:00 - 12:30 local time); Sat 09:30 - 13:00 (04:30 - 08:00)

Vancouver: Mon - Fri 09:00 - 17:30 (01:00 - 09:30 local time); Sat 09:30 - 13:00 (01:30 - 05:00)
Office hours: Canberra: Mon - Fri 09:00 - 17:30 (20:00 - 04:30 local time); Sat 09:30 - 13:00 (20:30 - 24:00)
Office hours: Mon - Fri 09:00 - 17:30 (22:00 - 06:30 local time); Sat 09:30 - 13:00 (22:30 - 02:00)
Office hours: Mon - Fri 09:00 - 17:30 (check internet for local time equivalent); Sat 09:30 - 13:00
Alpes Maritimes – 4 nights
View along the coast to Monaco
Above La Brigue
View from the cafe at Granile
Rocky mountain stream
Above Sospel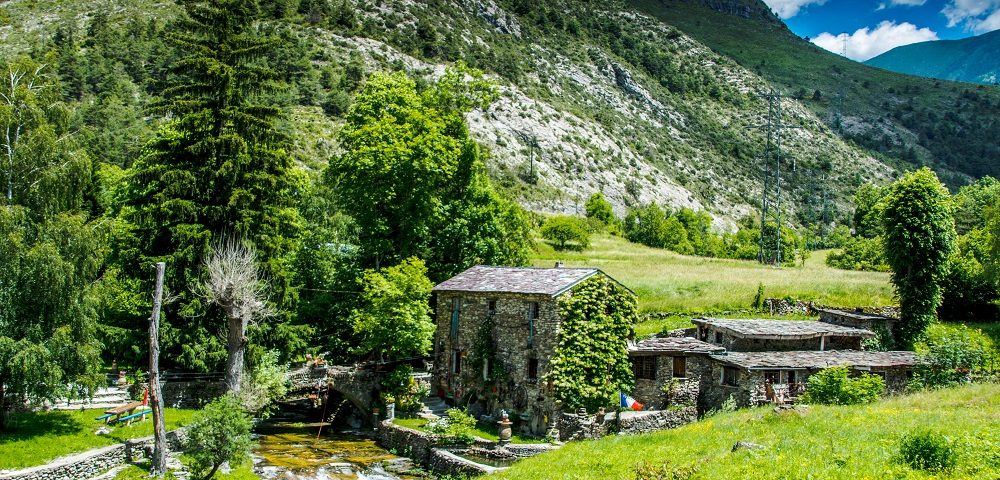 On the way to Notre Dame des Fontaines
Menton
View from St Agnes
Below Granile
Tende circuit
A fascinating and exciting journey from the foothills of the Alpes to the coast. Lovely wildflowers on the woodland walks.
Great contrasts - we enjoyed seeing sheep being herded up the steep mountainside at La Brigue and seeing the small productive veg gardens.
Bettina Reeves, Abergavenny, Wales - April 2022
It was a lovely holiday - great hospitality and food, lovely scenery, great weather and easy to follow walks.
Diana Palmer, Abergavenny, Wales - April 2022
Wonderful scenery and villages...
... and a railway that is one of the wonders of Europe, and exceptionally kind and friendly people.
Michael and Janet Lockett, Diss, UK - September 2019
One of the best breaks we've ever had - so lovely to have such a spectacular part of France pretty much to ourselves.
The weather dominated quite a lot of the walking time, but it will no doubt toughen us up for the future! Routes worked very well for us with regard to distance and challenge.
Kevin Revell, Norwich, UK - June 2019
Everything was wonderful and we had a fantastic time!!
The wildflowers were in bloom everywhere and were one of the highlights of each walk. I particularly loved the hike from Breil to Sospel with the varying terrains, olive groves, transition from Alpine to Mediterranean terrain and flora, and the river near the end. We also loved exploring the wonderful ancient perched villages.
Joseph Kravitz, Pittsfield, USA - June 2019
The daily routes and the scenery were outstanding. We loved each and every day of hiking. We loved being introduced to this part of Europe. It's a beautiful walk.
We loved walking past wild thyme and rosemary, all the food, and exploring Menton and Nice after the hike was over. And we saw a wild boar!
Jane and Paul Kelley, San Diego, USA - April 2019
Pina and her husband have a wonderful home and treated us to a fantastic dinner.
All the breakfast pastries were stunning. I still regret the pain au chocolat I did not eat there.
Sandy Davis, Colorado, USA - October 2018
I loved the route, the history and the length of the trip (we did 8 nights).
This was a fabulous trip. It was challenging and rewarding. Excellent route notes, outstanding views, wonderful history, lovely people all contributed to a perfect vacation.
Susan Boston, Vermont, USA - September 2018
One of the most memorable trips we've taken.
The scenery was beautiful and the trails were challenging but very doable. It was fun to see a new part of the world, and thought the amount and difficulty of the hiking each day was perfect. Also loved the change of scenery from the mountains to the riviera.
Tanya Jarvis, Del Mar, USA - September 2018
This was our best walking holiday ever!
The fine weather helped, but every day was a delight - panoramic mountain and coastal views, wonderful medieval villages, well-maintained footpaths, butterflies galore, fantastic local cuisine, delightful hosts.... I could carry on....
Russell George, Berkshire, UK - August 2018
Thank you for the wonderful experience and for all your help and support. We found the materials for guiding us to be very good, and the support in France was excellent.
The routes were excellent - we had to pinch ourselves repeatedly to be sure that we were not dreaming the intense beauty of the surroundings. We were tired, footsore, hot and delightedly happy at the end of every day.
Erin O'Farrell, Toronto, Canada - July 2018
We really enjoyed the butterflies, flowers and herbs.
The last walk was a very good finish, with a wonderful section on the last hill with three types of swallowtail, fritillaries, white admirals, two tailed pashas.
Peter and Helen Jones, Cornwall, UK - June 2018
More independent feedback
At a glance
Alpes Maritimes 4-night option (3 days walking) with two nights in Sospel, and one each in Ste Agnès and Menton (so missing historic La Brigue). Add extra nights in Menton to celebrate the end. See 'Prices' tab for what's included.
Suggested route pairing: Ligurian Hills or Northern Provence
How much walking?
Full days: 12-17km per day, 4.5-7 hrs walking
Using shortening options: 7-16km per day, 3-6 hrs walking
Villages perchés to Belle Epoque Menton
Arrive in Sospel and, if time allows, explore this pretty riverside town. The next day a choice of walking above the town on a circuit, or a train back to Breil for a not unchallenging walk back to the ancient town of Sospel.  Continue on to the astonishing mountain-top village of Ste. Agnès, with views across to the Mediterranean. Finally arrive in Menton itself, Belle Epoque faded splendour now restored to its former glory, and a stroll down the promenade before dining well in one of its restaurants. This version of our route is graded medium or, using shortening options, as an easy medium walk, and the route is well signed.
Walked by On Foot staff: Simon, Mary, Patrick and Debbie
Self-guiding introduction by Richard Petitjean (subject to his availability) – accompanying you on your first one or two walking days, or guiding services for whole walking route.
Consider pairing this route with Ligurian Hills (4 hrs transfer by train), or Northern Provence  (5 hrs).
REVIEWS: For independent walker reviews of this route submitted to the Association of Independent Tour Operators visit AITO.com.
TRAVEL ADVICE: To find the latest travel advice from the Foreign & Commonwealth Office for UK citizens travelling to France, click here. Citizens of other nations will also find it useful, but should always check their appropriate local agency.
COVID-19 SAFETY PRECAUTIONS: Please read our summary of current regulations.
Route Highlights
The "villages perchés" of the Roya valley
Dramatic alpine scenery
The flora of the Gorge de Bévéra
Chamois, ibex, moufflons, boars, birds of prey
The Belle Epoque charms of Menton
This route features the following characteristics and interests: Coast, Mountains, Villages and farms
We Recommend
Extra nights in Menton by the sea front, just to relax. Consider pairing this route with our Ligurian Hills route (4 hour transfer by train)
Eating and Drinking
Expect Tarte Brigueaise, fried courgette flowers, bresaola, warm goats' cheese, Nicoise stew, aioli provencale, cuttlefish (seiche) cooked with onions, celery, tomato puree…. the cuisine on this route is very southern (seiche, garlic, nicoise, provencale), but with a nod to the mountains (stews, mushrooms, goats cheese) and with a pinch of Italy (bresaola, cacciatore).
If you fancy a real treat to end your holiday, you could try The Mirazur in Menton. Italian-Argentinian chef Mauro Colagreco draws on influences from both sides of the border, and his colourful dishes have earned three Michelin stars. You'll need to book early…
How much Walking?

Full days: 12-17km per day, 4.5-7 hrs walking
Using shortening options: 7-16km per day, 3-6 hrs walking
Paths mainly marked, with numbered signposts, though careful attention to the route directions required. Highest point on route: 775m. Some narrow paths with drops may worry the acrophobic.
Medium: Average cumulative uphill stretches (CUSs) 535m (350m-750m) per day.
Easy-medium: CUSs 250m (50m-500m) per day.
GPX file available for handheld GPS or smartphone App for complete route.
Important note: Times given for each day are  walking times for an "average" walker and exclude stops. "CUSs" stands for "Cumulative Uphill Stretches" and measures the aggregated ascents in each day, expressed in metres of climb. See "Walk Grading" for more information.
When to go?
The best months to walk: April, May, June, September, October.
Other possible months: July, August (but please note that our hotel in Menton cannot accept one-night stays between mid-July and mid-August)
Normally we would suggest that you enjoy the Alpes Maritimes in April and May for the spring flowers and in September and October for the warm seas. However, Storm Alex wreaked havoc in October 2020 and the infrastructure of the top part of the Roya Valley was severely damaged.  Roads and bridges have been rebuilt and our stoical hoteliers are looking forward to welcoming clients in the late spring.  You can, however, walk throughout the summer as the mountain air is cooling though, as you near the coast, the temperature rises.  If you have a real yen to be in the area in the earlier spring, we would suggest 2 or 3 nights in Sospel, using the train back to Breil to complete some of the walking. Do talk with us!
Please note that during the Monaco Grand Prix in mid/late May, the hotels we use in Menton are fully booked, and we cannot therefore offer the route for dates which would end around this time (see calendar).
Start Dates
Recommended
Possible
Unavailable
Weather Chart
Temperature and rainfall chart for Breil-sur-Roya
Itinerary
Day 1 - Arrive in Sospel
Make your way by train to this pretty town and settle in for your first night, looking forward to your excellent dinner at your accommodation.
Day 2 - Sospel circuit
A choice of two walks today. Our shorter option gives you ample time to explore the medieval town of Sospel, using your 'Secret Sospel' booklet. This was written around 25 years ago, and while somewhat dated, is still the best guide available. Our longer circuit is for more seasoned walkers and includes a 400m steep climb, which is not for the faint hearted, but allows the walker the opportunity to enjoy some excellent views from the Col du Pérus. Both options include Mont Agaisen, an example of the fortifications built between the two wars as a southerly extension to the Maginot Line. Longer Circuit (4½hrs walking (allow 6hrs), 15km, CUSs 730m) Shorter Circuit (2½hrs (allow 3hrs), 9¼km, CUSs 430m)
Day 3 - Sospel to Ste. Agnès
Through the Mediterranean woodlands to the Col de Castillon for a picnic, then along forest tracks to a final thrilling approach up a cobbled path to Ste. Agnès, high above the Mediterranean. (Medium-hard: 5½ hrs, 13 km, CUSs 750m). Alternative – taxi ride plus 2½ hrs (easy).
Day 4 - Ste. Agnès to Roquebrune (and Menton)
Your final walking day along the mountainside to the beautiful vieux village of Roquebrune where we recommend a celebratory lunch in one of the village restaurants, overlooking the Mediterranean, and a train to Menton or (if you're still in walking mood) a stroll along the seaside path of Cap Martin, the full promenade of Menton, and your comfortable hotel. (Medium: 4 hrs, 11 km to Roquebrune Gare. 5 hrs, 16 km to Menton, CUSs 450m).
Alternatively use the fine old mule track straight down to Menton, giving yourself more time to explore this fascinating old resort. (Easy: 2 hrs)
Final day
Depart for home – or maybe spend an extra night in this lovely old resort?
Travel Information
ARRIVING BY TRAIN
Nearest railway station:
Start: Sospel
Finish: Menton
Sample journey by rail:
Via Paris: TGV from Paris Gare de Lyon to Nice and local train from there to Sospel ~9 hrs.
Menton to Paris: Direct TGV to Paris Gare de Lyon ~8 hrs.
We suggest thetrainline.com for times, ticket booking and other information.
ARRIVING BY CAR
Driving to this version of the route is not recommended.
ARRIVING BY AIR
The best "local" airport is Nice. Intercontinental flights use Paris – overnight stays advisable. Then either TGV train or domestic flight onwards to Nice.
Land by: Nice 15:00 for public transport connections to Sospel (~3½ hrs) – later arrivals possible with train/short taxi OR stay a night in Nice if arriving late (see Where you'll stay and Prices)
Return flight earliest: 10:00 for airport bus service from Menton (~1 hr) – limited service, but other bus/train combinations available.
Flight information can change rapidly and not all flights run daily. Please do check directly with the airlines' websites or Skyscanner (see below) before finalising any booking with us. Do not book your flights until we have confirmed that we have provisionally reserved accommodation for you.
For up-to-date schedules and flights from all airports check Skyscanner.
See "Getting to start" below for transfer information.
Getting to the start of the walk
The first hotel is in Sospel, and the last on the coast in Menton. Transfer times and methods are also suggested for Nice airport below.
Transfers from train stations:
Outward: Sospel (short walk or lift to first hotel)
Return: Menton (20 mins walk or short taxi ride from last hotel to station)
NICE AIRPORT:
Outward: Bus then train: 3½ hrs. Allow 2 hrs from touchdown at Nice airport to train departure time from Nice-Ville.  For train times (Nice-Ville to Sospel) on your day of arrival check the website: en.oui.sncf/en OR stay a night at the beginning in Nice for a more relaxed start (see Where you'll stay and Prices).
Return: Airport bus from outside hotel (1-1½ hrs), train Menton/Nice then tram to the airport (~2 hrs) OR taxi the whole way from Menton hotel to Nice airport (40 mins).
Full transfer advice, including timetables, is provided in your Walkers' Pack. Contact us if you would like additional pre-booking information.
Where You'll Stay
Starting in La Brigue, you'll stay in a welcoming, family-run hotel right on the village square – and the food receives consistently good reviews too. Our pension in Breil has recently been refurbished and the chambres d'hotes we have selected in Sospel are charming, with excellent locally sourced food, friendly hosts and good rooms. In Ste Agnès, you'll stay in small, basic rooms dotted throughout the village (the St Yves restaurant for dinner that night is good) and, finally, to your beachfront hotel in Menton which receives great feedback from our clients who enjoy a special treat at the end of their holiday.
For late arrivals a night in Nice may be necessary at the start – see the bottom of this page.
Prices
Price: from £
655
for 4 nights
Total 4 nights in double/twin room, all breakfasts, 2 picnics and 1 evening meal, luggage transfers between all hotels on walking route; full Walkers Pack with route directions, maps, transfer and background information; local telephone support.
All prices are per person unless otherwise indicated, and are based on a standard booking in May. Prices may vary seasonally and a fixed price will be given to you before you commit.
Single Room Supplement (SRS): From £185
Lone Traveller Additional Supplement (LTAS): From £115
Maximum party size: 6
Add Ons
Extra nights possible throughout the route: Contact On Foot for ideas and prices
Further night B&B at end of holiday in Menton: Prices vary with season and room type. Contact us
Nights in Nice: Contact On Foot Holidays
Taxi from Breil to La Brigue: From £55
Sending Walkers Packs to addresses outside the UK:  £10-£40 (per pack, location dependent)
Our local team
Richard Petitjean
Richard came to the Côte d'Azur to study tourism and has lived here for 30 years working as a licensed Tour Guide. Since 60% of the French flora is represented in this area, Richard's keen interest in botany is put to the best possible use.


Sign up to our Newsletter
Witty, compelling and full of fantastic ideas for your
next walking holiday. It's the perfect travel companion!