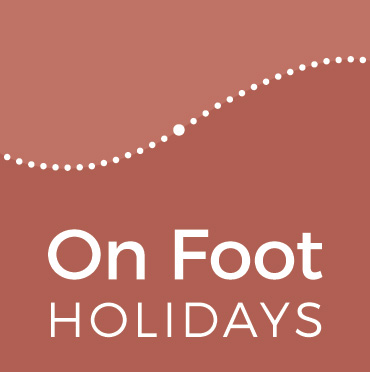 View Shortlist
Office now closed
Opening Times
Office hours: Mon - Thurs 08:30 - 18:00
Fri 08:30 -17:00; Sat 09.30 to 13:00
Office hours: Mon - Thurs 08:30 - 18:00
Fri 08:30 -17:00; Sat 09.30 to 13:00
Office hours: East Coast USA: Mon - Thurs 08:30 - 18:00 (03:30 - 13:00 local time)
Fri 08:30 - 17:00 (03:30 - 12:00); Sat 09:30 to 13:00 (04:30 - 08:00)

West Coast USA: Mon - Thurs 08:30 -18:00 (00:30 - 10:00 local time)
Fri 08:30 -17:00 (00:30 - 09:00); Sat 09.30 to 13:00 (01:30 - 05:00)
Office hours: Ottawa: Mon - Thurs 08:30 - 18:00 (03:30 - 13:00 local time)
Fri 08:30 - 17:00 (03:30 - 12:00); Sat 09:30 to 13:00 (04:30 - 08:00)

Vancouver: Mon - Thurs 08:30 -18:00 (00:30 - 10:00 local time)
Fri 08:30 -17:00 (00:30 - 09:00); Sat 09.30 to 13:00 (01:30 - 05:00)
Office hours: Canberra: Mon - Thurs 08:30 - 18:00 (19:30 - 05:00 local time)
Fri 08:30 - 17:00 (19:30 - 04:00); Sat 09.30 to 13:00 (20:30 - 24:00)
Office hours: Mon - Thurs 08:30 - 18:00 (21:30 - 07:00 local time)
Fri 08:30 - 17:00 (21:30 - 06:00); Sat 09.30 to 13:00 (22:30 - 02:00)
Office hours: Mon - Thurs 08:30 - 18:00 (check internet for local time equivalent)
Fri 08:30 - 17:00; Sat 09.30 to 13:00
Basque Country – 5 nights
View of Ilso peak from Sobrepena
Ilso peak from Balgerri
A tower near Espinosa
Walking from San Martin to Bilbao
Above Posada Real
Meadow near Espinosa
Carranxta
Bucolic scene near Quintanilla
On the way back to Olga's
The caves of San Bernabe
View from the climb out of Lanzas Agudas
Your view of Bilbao
The route was stunning with some lovely views.
The maps and route description were great, and the GPS tracking system was a very reassuring back up, although we only needed to check it once or twice. Aznar was very attentive.
Gordon and Hilary Lewis, Carmarthen, UK - September 2018
We loved the area of Basque and the food and wine.
All the walking was do-able. Thank you for tailoring [the longest day] for us. You seamlessly retooled our trip which is much appreciated. This kind of accommodation brings us back to On Foot Holidays every year.
Sarah and Richard Sprayregen, Vermont, USA - September 2018
Thank you for a really good holiday in the Basque country. The weather was mixed, but we had a great time regardless.
The scenery was beautiful, there were masses of wild flowers, we saw many interesting birds including white storks, vultures and a hoopoe, and the organisation was immaculate.
Janet and Robert Halliday, Wiltshire, UK - May 2018
We thought the walk over the hill down to Lanzas Agudas the best.
But that dog! He was so friendly he followed us back up the hill and we had to send him back with the luggage the next day. A lesson learnt. We thought Posada Calera the best accommodation - really simple and so friendly, and Jose-Vicente's attempts at explaining the menu in pictures was a hoot. He joined us for an aguardiente later.
Norman Fiske, Melbourne
More independent feedback
At a glance
5-night route (4 days walking), missing one night at Quintanilla and a night at Lanzas Agudas. Consider extra nights in San Pelayo and Bilbao.
How much walking?
Full days: 16 - 28 km per day, 4-8 hrs
Using shortening options: 7-20 km per day, 2-5 hrs using shorter versions on two days
Two cultures, two landscapes
From "real" Spain – vast, dry, formal – to the micro-region known as the Basque Country, is a journey in the mind and heart.  The apparent anarchy of the Basque language is mirrored in the relaxed and friendly manner of the Basque people, yet gainsaid by the ordered drama of the hill country that characterises "Euskadi", and by its history as one of the powerhouses of the Spanish industrial revolution.
The more westerly of two On Foot walks in the Basque region, this route is best accessed from Bilbao by train – one a day from Bilbao – or from Burgos and the south by bus and a short taxi ride. The walk proper starts in Quintanilla del Rebollar at Olga's beautiful "Posada Real", located in a valley whose craggy cliffs accompany you for your first three days. After a limb-reviving circular walk (two nights at Olga's make a great start), you head east along the valley via the historic town of Espinosa de los Monteros, whose eponymous knights vowed to protect the king with their lives, and whose decorated mansions form the basis of a fascinating walk around this pretty town. The following day you head for the hills, to the ridges that will lead you to your destination, Bilbao. From San Pelayo to Lanzas Agudas to La Matanza (an island of Cantabria surrounded by a Basque sea) to San Martin, the ridges are the best way to see this beautiful green landscape, and the little villages in which you stay, down in the valley at the end of each day's walk, are all different and charming in their own Basque and Cantabrian ways.
Finally Bilbao, the real capital of the region, even if not the official one, approached from a hilltop with a direct line to its heart, its river, tapas bars, old town and of course the Guggenheim (nb- closed Mondays!).
You may need to have a night in Bilbao at the start if your flight arrives too late for the train. If coming from Madrid, you could add a night in Burgos at the start (we have devised an easy transfer to Quintanilla), and extra nights at the end in Bilbao. Thursday starts in Quintanilla should be avoided if possible.
Walked by On Foot staff: Simon and Debbie
REVIEWS: For independent walker reviews of this route submitted to the Association of Independent Tour Operators visit AITO.com.
TRAVEL ADVICE: To find the latest travel advice from the Foreign & Commonwealth Office for UK citizens travelling to Spain, click here. Citizens of other nations will also find it useful, but should always check their appropriate local agency.
COVID-19 SAFETY PRECAUTIONS: Please read our summary of current regulations.
Route Highlights
Castillian hospitality at Quintanilla and San Pelayo
Espinosa and the mansions of the Monteros
The Ordunte ridge and views for miles
Crested houses of the minor aristocracy
Castillian, Cantabrian and Basque culture
The hill above Bilbao with the city laid out before you
Bilbao, tapas bars, haute cuisine and the Guggenheim (nb. closed Mondays!)
This route features the following characteristics and interests: Mountains, Remote, Villages and farms, Drive to route
We Recommend
A trip on the Bilbao to Leon railway at the start, or alternatively a night in Burgos. Extra nights in Bilbao.
How much Walking?

Full days: 16 - 28 km per day, 4-8 hrs
Using shortening options: 7-20 km per day, 2-5 hrs using shorter versions on two days
Paths and tracks, some waymarked. Stretches of quiet asphalt. Highest point on route: 1,334m.
Medium-hard: Average cumulative uphill stretches (CUSs) 724m per day (355m-1130m).
Medium: Average cumulative uphill stretches (CUSs) 544m per day (180m-780) using shorter/easier options where available.
GPX file available for handheld GPS or smartphone App for complete route.
Important note: Times given for each day are  walking times for an "average" walker and exclude stops.  "CUSs" stands for "Cumulative Uphill Stretches" and measures the aggregated ascents in each day, expressed in metres of climb.  See "Walk Grading" for more information.
When to go?
The best months to walk: May, June, September, October
Other possible months: April, July
Enjoy these Basque hills at their best in May and June, but you can walk right through from September to the end of October (late July and August not available).
Please note: date ranges shown are for a 'normal' year. While Covid-19 restrictions remain, please contact us to discuss your plans and availability.
Start Dates
Recommended
Possible
Unavailable
Weather Chart
Temperature and rainfall chart for Bilbao
Itinerary
Day 1 - Arrive in Quintanilla
After a possible overnight in Burgos (for those coming from the south), arrive at the Posada Real and treat yourself to Olga's hospitality. Those coming from Bilbao will have taken the once-a-day train to Redondo station, just a 600m downhill trundle to her door.
Day 2 - Quintanilla to San Pelayo
A day of two halves. The morning walk is a delightful stroll through woodland and dairy farmland to Espinosa de los Monteros, with its striking towers and heraldically-emblazoned buildings. A tour of the town taking in the best examples is recommended (we have a local guide if you so wish, bookable in advance, supplement payable), as is a good lunch! If your stamina can take it, the 3 hour afternoon walk takes you further down the valley, with views to the limestone crags opposite while strolling through bucolic farmland. If not, a taxi may be the only answer, though remember that you dine late so you can walk well into the early evening (7pm or beyond). (Medium: 5¼ hrs, 20km, CUSs 450m). Option: Stop in Espinosa and taxi the rest of the way.
Day 3 - San Pelayo (Ordunte) to La Matanza
This day starts with a lift to the dam at Ordunte, and climbs swiftly up to the ridge before a descent through the woods to La Matanza (Medium-hard: 4½ hrs, 17km, CUSs 780m)
Day 4 - La Matanza to San Martin
After a pretty walk down the Valverde valley on quiet lanes to Trucios La Iglesia, your route heads off again up into the hills for a glorious view-laden day, including, if you are lucky, the Bay of Biscay, from which the province of Bizkaia takes its name. A descent to the Mercadillo offers more views of this pretty valley, but the final 3km along the road to Mila's agroturismo will demand a stop at one of several bars (public buses also run along this stretch). (Medium-hard: 5 hrs, 20km, CUSs 700m).  Option: Ride with the luggage courtesy of José-Vicente.
Day 5 - San Martin to Bilbao
The final challenge, and a long day to boot.   For the purists, a 28km door-to-door walk, but for lesser mortals a start after a short taxi transfer, at the Ermita San Cosmé, where you could arrange to meet your more heroic partners, as here the two starts join. Then a tough climb up to the ridge (yes!) and a long walk in varied terrain to the heights above Bilbao for your panoramic grand finale. Again, if you are tired, you can walk down to the medieval bridge at Kastrexana and take a train to the centre – or if not, it's a further 1hr walk into the centre of the great city. (Ermita start: Medium: 5hrs, 18km, CUSs 600m. San Martin start: Hard: 8hrs, 29km, CUSs 1250m)
Alternative: Other than the Ermita shortening option, just a ride with the luggage courtesy of Mila and her daughter (a tip of €10 would be appreciated but is not mandatory) – option available to groups of 3 or less people (taxi for larger groups).
Departure day
Return home – or maybe stay another night or two in Bilbao to appreciate all that this great Basque city has to offer.  Please note that the Guggenheim is closed on Mondays.
Travel Information
ARRIVING BY AIR
The best "local" airport is Bilbao. Intercontinental flights use Madrid, enabling our recommended overnight stay in Burgos after a direct bus from the airport or train.
Land by: Bilbao – 12:00 for daily train (c. 3½ hrs) – later arrivals up to 13:00 possible with taxi to Bilbao-Abando station (~€20).
"Land by" flight time not applicable if using a pre-booked taxi (€90) or spending a night in Bilbao (see Where you'll stay and Prices).
Madrid – 13:30 for direct bus to Burgos (2 ½ hrs) for overnight stay (arrivals up to 17:15 possible, missing supper in Burgos, or overnight Madrid), alternatively 09:15 for bus to Villarcayo (4½ hrs change Burgos) then short local taxi.
Return flight earliest: Bilbao: No limits with local taxi. Madrid: 15:00 (direct bus from Bilbao 4½ hrs)
Flight information can change rapidly and not all flights run daily. Please do check directly with the airlines' websites or Skyscanner (see below) before finalising any booking with us. Do not book your flights until we have confirmed that we have provisionally reserved accommodation for you.
For up-to-date schedules and flights from all airports check Skyscanner.
See "Getting to start" below for transfer information.
ARRIVING BY TRAIN
Nearest railway station:
Start: Redondo
Finish: Bilbao
Sample journey by rail:
Via Madrid: High speed train direct to Bilbao ~5 hrs.
Bilbao to Madrid: reverse of above journey!
We suggest thetrainline.com for times, ticket booking and other information.
ARRIVING BY CAR
Park in Quintanilla near the Posada Real and leave car there. At the end of your holiday, return from Bilbao to Redondo on the once-a-day FEVE train.
Getting to the start of the walk
The first hotel is in the village of Quintanilla, and the last in Bilbao. Transfer times and methods are suggested for Bilbao and Madrid airports below. For train arrival transfers see below.
BILBAO AIRPORT:
Outward: Shuttle to city centre, 700m walk then 14:30 train: 3½ hrs. Allow 1½ hrs from touchdown at airport to train departure from Bilbao Abando. Arrivals after 12:30 should get taxi from airport to station to catch the daily train; those after 13:00 should pre-book a taxi (from €90) or overnight in Bilbao.
Return: Airport bus from central Bilbao every half-hour.
MADRID AIRPORT (with overnight in Burgos on outward journey):
Outward: Bus from Terminal 4 2½ hrs to Burgos (10 departures daily), or train to Madrid Chamartin then Avant express 4 hrs. Bus Burgos to Villarcayo 1¼ hrs (4 daily) then pre-booked taxi to Quintanilla (€20 pay locally).
Return: Direct Bus to Madrid Airport T4 4-4½ hrs.
Full transfer advice, including timetables, is provided in your Walkers' Pack. Contact us if you would like additional pre-booking information.
Where You'll Stay
In Quintanilla (6 and 7-night start point) you will stay at a superb Posada, and in San Pelayo (5-night start point) at a beautifully restored farmhouse. Lanzas Agudas is a wonderfully sited pension with a swimming pool, and at La Matanza you stay in a friendly roadhouse, and will drink with the Cantabrian locals. At San Martin is a high-quality modern agroturismo. Our accommodation in Bilbao is a selection of carefully chosen B&Bs – or you can book your own accommodation (see "prices")
Night 5
Highly rated and wacky movie-related B&B. Breakfast at cafe nearby.
Quintanilla – Posada Real El Prado Mayor (dinner, B&B)
Boutique hotel with comfortable rooms, drawing room and library, and food from Olga's garden.
Website
San Pelayo – Casa Zalama (dinner, B&B)
Restored farmhouse with Basque home cooking from Mari-Cruz.
Website
La Matanza – Posada Calera (dinner, B&B)
Bustling roadhouse with the industrious and friendly Jose-Vicente at the helm.
Website
San Martin – Lezamako Etxe (Dinner, B&B)
Large modern agriturismo with comfortable rooms. 3-course dinner with bottle of wine to share between.
Website
Mercadillo – Casa Rural Enkartada (Dinner, B&B)
Simple pension on the main road. Dinner included at Alkartexte restaurant nearby
Website
Bilbao – Caravan Cinema (B&B)
Highly rated and wacky movie-related B&B. Breakfast at cafe nearby.
Website
Prices
Price: from £
755
for 5 nights
Total 5 nights in double/twin room, all breakfasts, 3 picnics and 4 evening meals, luggage transfers between all hotels on walking route; full Walkers Pack with route directions, maps, transfer and background information; local telephone support.
All prices are per person unless otherwise indicated, and are based on a standard booking in May. Prices may vary seasonally and a fixed price will be given to you before you commit.
Single Room Supplement (SRS): From £160
Lone Traveller Additional Supplement (LTAS): From £165
Large Party Saving (LPS): Groups of more than 2 people (on an identical itinerary, on the same booking and booked at the same time) –  discount of at least £20 per person
Maximum party size: 10
Self-booked accommodation in Bilbao: Save from £40 per person
Add Ons
Extra nights possible throughout the route: Contact On Foot for ideas and prices
Taxi from Villarcayo (meeting bus from Burgos) to Quintanilla: from €30, pay locally
Taxi from Bilbao to Quintanilla: from €90, pay locally
Espinosa tour (Quintanilla to San Pelayo day): ask us if you are interested in this – supplement payable for tour guide Eva.
Sending Walkers Packs to addresses outside the UK:  £10-£40 (per pack, location dependent)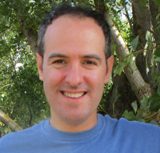 Our local team
Aznar Fernandez de Pinedo
Aznar was born and grew up in Bilbao, where he soon developed his love for nature (he is a keen naturalist), hiking and the rural environment in general. He studied Business and has worked for many years in multinational corporations in the IT sector, living in both Barcelona and Madrid. But in 2014 he decided to change his career to work on what he loves most.

Sign up to our Newsletter
Witty, compelling and full of fantastic ideas for your
next walking holiday. It's the perfect travel companion!
When you're ready to travel, we'll be here to help you choose your next walking holiday
Welcoming walkers from all across the world
• Flexible booking conditions •
• Lots of lovely routes •
• New UK routes added •
BOOK WITH CONFIDENCE
SEE OUR COVID BOOKING POLICY