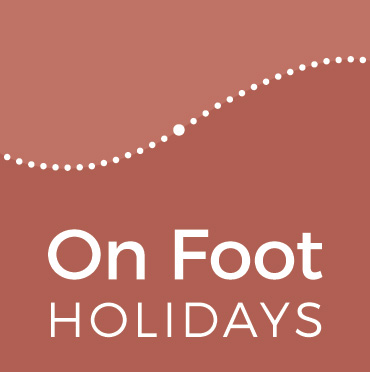 View Shortlist
Office now closed
Opening Times
Office hours: Mon - Thurs 08:30 - 18:00
Fri 08:30 -17:00; Sat 09.30 to 13:00
Office hours: Mon - Thurs 08:30 - 18:00
Fri 08:30 -17:00; Sat 09.30 to 13:00
Office hours: East Coast USA: Mon - Thurs 08:30 - 18:00 (03:30 - 13:00 local time)
Fri 08:30 - 17:00 (03:30 - 12:00); Sat 09:30 to 13:00 (04:30 - 08:00)

West Coast USA: Mon - Thurs 08:30 -18:00 (00:30 - 10:00 local time)
Fri 08:30 -17:00 (00:30 - 09:00); Sat 09.30 to 13:00 (01:30 - 05:00)
Office hours: Ottawa: Mon - Thurs 08:30 - 18:00 (03:30 - 13:00 local time)
Fri 08:30 - 17:00 (03:30 - 12:00); Sat 09:30 to 13:00 (04:30 - 08:00)

Vancouver: Mon - Thurs 08:30 -18:00 (00:30 - 10:00 local time)
Fri 08:30 -17:00 (00:30 - 09:00); Sat 09.30 to 13:00 (01:30 - 05:00)
Office hours: Canberra: Mon - Thurs 08:30 - 18:00 (19:30 - 05:00 local time)
Fri 08:30 - 17:00 (19:30 - 04:00); Sat 09.30 to 13:00 (20:30 - 24:00)
Office hours: Mon - Thurs 08:30 - 18:00 (21:30 - 07:00 local time)
Fri 08:30 - 17:00 (21:30 - 06:00); Sat 09.30 to 13:00 (22:30 - 02:00)
Office hours: Mon - Thurs 08:30 - 18:00 (check internet for local time equivalent)
Fri 08:30 - 17:00; Sat 09.30 to 13:00
Bulgaria (guided)
Urdini lakes
A babbling mountain stream
Rila Monastery
Leaving the refuge
Icy Lake
A short pause by the stream
The climb to Musala
Ascent to Maliovitsa
The murals of Rila Monastery
Mountain ponies
The walking routes were fantastic and extremely well thought out to get the best views, the position of the sun, avoiding over popular routes.
Our guide Milena was a delight, intelligent, interesting, knowledgeable, encouraging, fit as a fiddle. Nothing was too much for her.
Juliet Collier, Norwich, UK - September 2018
We enjoyed the whole experience in Bulgaria.
The walks, the culture, learning of its history and meeting many kind people. With Milena as our Guide we were able to feel at home in Bulgaria as well as being enthused by her love of her country. We enjoyed their company and learnt a lot during our walks.
Paul and Kate Hendy, Ipswich, UK
Thanks to you and the team for organising the Bulgaria trip.
Terrific walking - really enjoyed it, especially the two days on Maliovitsa staying at the hut and down to Rila. Tremendous scenery. As you said, Milena is charming!
Paul Bloomfield, Bath, UK
For me the greatest joy was the walk down to Rila monastery.
It was late afternooon and there was a service in the church, which I found very moving. Remarkable, very exotic.
Jonathan Huggett, Bradford, UK
At a glance
7 night route (6 walking days). The complete route, with four nights at Govedarzi. Fully escorted, private groups only.
How much walking?
Full days: 12-19 km per day. This is a challenging route designed for the experienced walker and requires a good level of fitness.  Strong stamina is needed, but an enthusiastic spirit will go a long way when energy levels are lacking...
Using shortening options: Your guide can shorten certain days if the group wishes it, though the main Maliovitsa day must be done in full.
From mountain peaks to a spectacular monastery
This introduction to a less-visited country offers the walker some spectacular highlights in the company of excellent local guides, and is offered uniquely by On Foot Holidays to small private groups of between 4 and 10 persons (friends and family only – we won't add strangers to your group).
You will be met by Milena, Ivo or a member of their team at Sofia airport, and taken directly to your first accommodation in the capital, Sofia. The evening will include a short guided walk around the centre, taking in the major sights. On the following morning, you set off for the nearby mountain of Vitosha – an acclimatisation walk to give Milena a better appreciation of your walking skills and grade. The mountain is well walked, but the lovely views over the plain will amply compensate.
After the climb you will be transferred to your next accommodation, a small family hotel at Govedarzi, in the foothills of the Rila Mountains. After a further two days walking in the foothills, your next walk will get you up to the highest peak in the Balkans, Mt Musala at 2925m, courtesy of the lift system that does a lot of the hard work for you! Be prepared for a little ferrata style walking!
Your most impressive walking day is next, from the foothills to the high pastures around Maliovitsa (another peak to bag), with views for miles, lakes, wild flowers and wild horses. Overnight in one of Bulgaria's most famous mountain refuges for the true mountain experience (basic dormitory accommodation and mountain food, late night singsongs and swearing of eternal international friendship).
Then the jewel of the holiday – a 1500m descent through meadows and oak woodlands to the World Heritage Rila Monastery. There is no better way to approach such a site than on foot, giving a feeling of superiority over the coach bound others. Rila is big enough to take the crowds, with a fine church (frequent Orthodox chanting by black-bearded monks), museum, shops and more, all in the company of your professional guide. You end the day with a short walk down the wooded valley to your hotel/fish restaurant run by brothers Milen and Vasilev. Try a gentle amble down to the stream before dinner.
On your final day, after a short morning walk (if your flight times allow) to visit St John of Rila's hermitage, you will transfer back to Sofia for your flight home, or, if you prefer, for a further night or two in this Paris-inspired capital city.
Please note that this route is available for privately formed groups only.
Walked by On Foot staff: Simon and Harriet
TRAVEL ADVICE: To find the latest travel advice from the Foreign & Commonwealth Office for UK citizens travelling to Bulgaria, click here. Citizens of other nations will also find it useful, but should always check their appropriate local agency.
COVID-19 SAFETY PRECAUTIONS: Please read our summary of current regulations.
Route Highlights
The Rila mountains of SW Bulgaria
A night in a mountain refuge
The walk down to the monastery
The Rila Monastery itself, World Heritage site
Sofia and the Ottoman heritage
The ascent of Musala – the highest peak in the Balkans
This route features the following characteristics and interests: Mountains, Remote, Woods
We Recommend
An extra night in Sofia at the beginning or the end, as one night is not enough. A second night in Rila if you would like to experience more of the liturgy and to explore the monastery in more detail.
How much Walking?

Full days: 12-19 km per day. This is a challenging route designed for the experienced walker and requires a good level of fitness.  Strong stamina is needed, but an enthusiastic spirit will go a long way when energy levels are lacking...
Using shortening options: Your guide can shorten certain days if the group wishes it, though the main Maliovitsa day must be done in full.
This is a mountain route, so expect steep, challenging climbs and rough, rocky terrain underfoot. Please ask us for advice if you are unsure if your physical fitness is appropriate to the walk.
Mainly mountain paths with some difficult rocky stretches- particularly on days 3-6. Some sections traverse large rocks which can be slippery or unsteady underfoot- so proper footwear is essential! Average cumulative uphill stretches (CUSs) 890m per day, but 1400m on Maliovitsa day and 1500m descent the following day. Highest point on route: 2,930m.
Important note: Times given for each day are  walking times for an "average" walker and exclude stops.  "CUSs" stands for "Cumulative Uphill Stretches" and measures the aggregated ascents in each day, expressed in metres of climb.  See "Walk Grading" for more information.
When to go?
The best months to walk: July, August, September
Other possible months: June
This route is available from June till the end of September. In June there will be residual snow; good walking boots and walking poles are essential in all seasons.
Please note: date ranges shown are for a 'normal' year. While Covid-19 restrictions remain, please contact us to discuss your plans and availability.
Start Dates
Recommended
Possible
Unavailable
Weather Chart
Temperature and rainfall chart for Govedarzi
Itinerary
Day 1
Arrival in Sofia and transfer to your first night's accommodation in the capital. Milena or one of her team will introduce you to this "Paris of the Balkans" by way of a short guided walk, before recommending which of Sofia's many restaurants you should try out (pay locally).
Day 2 - Acclimatisation walk
After a 40 minute transfer you will arrive at the starting point for this walk – the refuge Aleko (1800 m) from where you will follow a track across the grassy plateau of Vitosha Mountain to the highest point of the mountain Black Peak (2290 m). Wonderful views of Sofia and the far away Balkan Mountains will reward you for the efforts. After 2 hours more this circular walk will bring you back to your start point. (Medium: 5 hrs, 16km, CUSs 490m))
After the walk transfer by minibus (85km/1½hrs) to the village of Govedarzi and your family hotel.
Day 3 - Scary Lakes
After a 15 minute transfer, a moderately challenging introduction to the Bulgarian countryside which takes you up into the foothills of the mountains to the "Scary Lake" or "Strashnoto Ezero". There are a few steep ascents mixed with more gentle climbs, although the terrain is rocky and uneven in places. Be prepared to use your hands as you scramble over a few of the tougher areas! After lunch at the lake make the descent back down, finishing the day through varied woodland. (Hard: 5½ hrs, 12km, CUSs 1100m)
Day 4 - A walk to the Urdini Lakes
This marginally easier walk is a longish day, initially through woodland then meadowland to the spectacular setting of the "Urdini Lakes", one of the best known (and therefore popular) walking destinations in these mountains. (Hard: 7 hrs, 18km, CUSs 1100)
Day 5 - Musala (the highest mountain in the Balkans - 2925m)
A majestic walk, with great views and a real sense of achievement. After a 20 minute transfer, take the Gondola up to Yastrbetz, where the walking starts. It's then a 45 minute easy walk to the Musala refuge. Your path passes a lake and then zigzags steeply up to the Musala cirque- by now the scenery is already spectacular and the panoramic views will more than make up for your aching legs. The path continues steeply upwards until it reaches the second cirque threshold near Alekovoto Lake at 2709m! From the shelter to the peak takes an energetic 50 minutes clambering over large boulders, with the support of a steel rope overhead to guide you. Return the way you came. (Medium-hard: 6hrs, 12km, CUSs 850m)
Day 6 - The ascent of Mt. Maliovitza and a night in a mountain refuge
Climbing the Peak of Maliovitza is the goal for today, with approximately 3 hours of very steep ascent. The Maliovitsa region is the cradle of Bulgarian rock climbing and mountaineering. The imposing north wall was first climbed in 1938 by two Bulgarians, after previous unsuccessful climbing attempts by German, French and Austrian expeditions. This great Bulgarian success is deemed as the birth of Bulgarian mountaineering. Our route will follow a challenging footpath to the top via the "Deer Lake". From there you follow a path along the ridge, through historic mountain pasturelands, with incredible panoramic mountain views, before descending to the Ivan Vazov refuge. The refuge is a solid two-storey building with capacity of 73 beds, in dormitories with communal bathrooms, without private rooms, heated by wood stoves. This should be an archetypal refuge experience, and for those walkers who haven't tried it, is a must (just don't expect mod. cons.). Bring a change of clothes, sleeping bag liner, toothbrush and a song. (Hard:  7½ hours, 17km, CUSs 1400m)
Day 7 - Rila Monastery
A descent through wild goat pastures and beech woodland to the World Heritage site of the Rila Monastery. Founded in the 10th century, the Rila Monastery is regarded as one of Bulgaria's most important cultural, historical and architectural monuments.  Ancient objects, church plates of gold and silver, icons, coin collections, the first Bulgarian globe made by Neofit Rilski and the masterpeice of the art of wood-carving – a wooden cross which took 12 years in the making – are all preserved in this working monastery. You should be able to catch authentic Orthodox chanting at one of the many services through the day. A final one-hour walk takes you to your hotel in the valley, renowned for its trout. (Medium: 5 hrs, 19km, CUSs 400m)
Departure Day
Your group can opt, time permitting, for a short morning walk to visit the grave of St. John of Rila, the 'cave of purification', and the chance to wish for your heart's desire (!) before a transfer back to Sofia airport (2 hrs) and departure for home  (or opt to spend extra nights in Sofia).
Travel Information
ARRIVING BY AIR
The best airport is Sofia. Please note that only one transfer from Sofia airport is included, though additional transfers can be arranged (supplement). It is advisable therefore if all party members arrive on the same flight or at least at a similar time.
Land by: Sofia 17:00 (except by special arrangement)
Return flight earliest: No limitations, subject to supplements for additional transfers if required.
Flight information can change rapidly and not all flights run daily. Please do check directly with the airlines' websites or Skyscanner (see below) before finalising any booking with us. Do not book your flights until we have confirmed that we have provisionally reserved accommodation for you.
For up-to-date schedules and flights from all airports check Skyscanner.
ARRIVING BY TRAIN
Nearest railway station:
Start: Sofia
Finish: Sofia
An adventurous choice with four changes, but can take less than 48 hours. See The Man in Seat 61 for options.
Getting to the start of the walk
The first hotel is in Sofia, and your last hotel is close to Rila Monastery, about 2 hrs from Sofia. Transfers from and to Sofia airport or train station are included in the price shown, subject to small supplements where the group does not arrive and depart together.  Other arrival points in Bulgaria are possible, again subject to possible supplement.
Where You'll Stay
A splendid range of accommodation with a Bulgarian twist. In Sofia we selected the best hotel of its type, though you may self-book if you prefer. The family hotel in Govedarzi is a modern family run house with a good restaurant, while the refuge is – a basic refuge where international bonhomie takes precedence over a good night's sleep. The Pchelina at Rila is chosen for its charm, pleasant garden and trout cuisine (though meat eaters and vegetarians are of course catered for throughout this trip).
Prices
Price: from £
930
for 7 nights
Total 7 nights in double/twin room (NB mixed dormitory in refuge), all breakfasts, transfers throughout, 6 picnics and 6 evening meals; full Walkers Pack with route directions, maps, transfer and background information; local telephone support. Fully guided, private groups 4-10 people.
Prices vary according to group size:
4 people: £930 per person
5 people: £835 per person
6 people: £785 per person
7/8 people: £750 per person
9/10 people: please enquire
Single Room Supplement (SRS): From £80 per person
Maximum party size: 10
All prices are per person unless otherwise indicated (e.g. for taxis), and may vary with exchange rate fluctuations – check with On Foot for your guaranteed price.
Add Ons
Extra night in Hotel Saint George, Sofia: From £30 per person, per night
Route designed by:
Milena Ignatova
Milena is literally addicted to nature. Except for her beloved hiking, she is actively working on different environmental initiatives in the areas of protection of biodiversity, climate change and sustainable land management.

Sign up to our Newsletter
Witty, compelling and full of fantastic ideas for your
next walking holiday. It's the perfect travel companion!