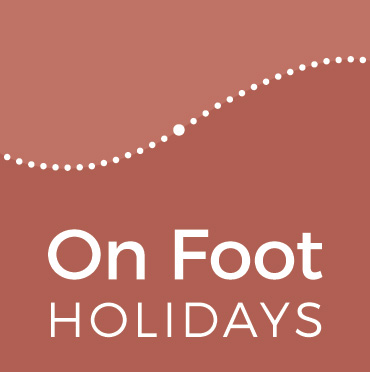 View Shortlist
Office open now
Opening Times
Office hours: Mon - Thurs 08:30 - 18:00
Fri 08:30 -17:00; Sat 09.30 to 13:00
Office hours: Mon - Thurs 08:30 - 18:00
Fri 08:30 -17:00; Sat 09.30 to 13:00
Office hours: East Coast USA: Mon - Thurs 08:30 - 18:00 (03:30 - 13:00 local time)
Fri 08:30 - 17:00 (03:30 - 12:00); Sat 09:30 to 13:00 (04:30 - 08:00)

West Coast USA: Mon - Thurs 08:30 -18:00 (00:30 - 10:00 local time)
Fri 08:30 -17:00 (00:30 - 09:00); Sat 09.30 to 13:00 (01:30 - 05:00)
Office hours: Ottawa: Mon - Thurs 08:30 - 18:00 (03:30 - 13:00 local time)
Fri 08:30 - 17:00 (03:30 - 12:00); Sat 09:30 to 13:00 (04:30 - 08:00)

Vancouver: Mon - Thurs 08:30 -18:00 (00:30 - 10:00 local time)
Fri 08:30 -17:00 (00:30 - 09:00); Sat 09.30 to 13:00 (01:30 - 05:00)
Office hours: Canberra: Mon - Thurs 08:30 - 18:00 (19:30 - 05:00 local time)
Fri 08:30 - 17:00 (19:30 - 04:00); Sat 09.30 to 13:00 (20:30 - 24:00)
Office hours: Mon - Thurs 08:30 - 18:00 (21:30 - 07:00 local time)
Fri 08:30 - 17:00 (21:30 - 06:00); Sat 09.30 to 13:00 (22:30 - 02:00)
Office hours: Mon - Thurs 08:30 - 18:00 (check internet for local time equivalent)
Fri 08:30 - 17:00; Sat 09.30 to 13:00
England: Salisbury short break
The medieval city of Salisbury and its peaceful river valleys
Back to Routes
Salisbury Cathedral
Wiltshire's rolling hills
The clear waters of the River Avon
Salisbury's medieval town centre
An inviting place to stop for a moment
Take a bus tour to Stonehenge
Travellers Blog
Thursday 4th March | Posted by On Foot Staff
view article
I write to thank you most warmly for all your help over this holiday as well as the most detailed instructions for each walk. Very impressive. As you are aware this was my first foray into the delights of On Foot and what delights they were! Monsoon conditions last Tuesday, nearly being blown over on another day and lots of lovely sunshine in which to take in simply glorious scenery and spectacular views. Ann and I both thoroughly enjoyed all the walks.
Rosemary Bolingbroke, Wimbledon UK, September 2020
It has been really lovely to walk for long distances with no traffic noise, something quite rare in our busy SE corner of the land. I have watched buzzards hunting at close quarters and a young roe deer standing stationary watching me as I watched him for several minutes! I loved visiting St Mary's, a humble church with its association to Terry Pratchett, such a surprise, I had no idea!! Thank you to all the team who put the Salisbury walks together, I still have two saved for next time!
Trish Gray, Frant UK, August 2020
More independent feedback
At a glance
3 nights (2 full walking days plus other short walks if wanted). We recommend extra nights as there are plenty of walks to choose from.
How much walking?
Full days: 10-22km, 3-7 hrs walking
Using shortening options: No shortening options.
The medieval city of Salisbury and its peaceful river valleys
This time it's personal! We are proud to be based in one of the most beautiful cities in England and having recently been given the gift of time coupled with glorious weather, we have not used it lightly. The team at On Foot has been roaming the south Wiltshire countryside and has devised a range of local walks that we're now very keen to share with you.
Salisbury is probably best known for its iconic Cathedral and nearby Stonehenge, but there's so much more. Five rivers meet in the city, and the resultant valleys with their chalk downlands make for some of the greenest and best walking country we know.  You'll spend three nights (or more!) based in the heart of the city, and from there will be able to choose from our menu of walks, selected from personal favourites that we enjoy when we're not out and about in the rest of Europe. There's something to suit everyone and each walk is designed to ensure it can be reached either directly from your accommodation, or via the local bus service.
The city itself dates back to 1220 but, of course, our history predates that by many millennia and comes alive with every step … stand on the site where Henry II met Thomas Becket in 1164 (an event which led to his exile and death just six years later); shop at the market that Pepys described as 'most capacious', and if you have time, recreate Constable's famous view… three nights may not be quite enough.
Your accommodation will be either a small, independently-owned city centre hotel or B&B.
Walked by On Foot staff: Simon, Debbie, Mary, Emma (and Jodie), Andy and Harriet (and her Mum).
REVIEWS: For independent walker reviews of this route submitted to the Association of Independent Tour Operators visit AITO.com
COVID-19 SAFETY PRECAUTIONS: Please read our summary of current regulations.
Route Highlights
The medieval city of Salisbury and its iconic cathedral (with the tallest spire in the UK)
The iron-age hill fort of Old Sarum – the original city of Salisbury
Ancient chalk downland, river valleys
Pretty villages, churches and great pubs
Medieval mizmaze at Breamore
Watermeadows (and the occasional public drowning!)
The prehistoric monument of Stonehenge as a bus tour from Salisbury (pay locally)
This route features the following characteristics and interests: Villages and farms, Woods, Birdwatching, Dog friendly, Drive to route, History
We Recommend
Plan a long enough stay to ensure you really get under the skin of this special city and its environs. Add this on to our Dorset walk - following in the footsteps of Thomas Hardy.
How much Walking?

Full days: 10-22km, 3-7 hrs walking
Using shortening options: No shortening options.
A range of easy-medium walks, all on good footpaths or bridleways and only occasional forays onto asphalt. Easy navigation using our notes, maps and GPS files. Some river valleys may be wet after prolonged periods of rain – good footwear advised if so.
GPX file available for handheld GPS or smartphone App for complete route.
Important note: Times given for each day are walking times for an "average" walker and exclude stops.  "CUSs" stands for "Cumulative Uphill Stretches" and measures the aggregated ascents in each day, expressed in metres of climb.  See "Walk Grading" for more information.
When to go?
The best months to walk: May, June, July, September, October
Other possible months: March, April, August, November
Please note: date ranges shown are for a 'normal' year. While Covid-19 restrictions remain, please contact us to discuss your plans and availability.
Start Dates
Recommended
Possible
Unavailable
Weather Chart
Temperature and rainfall chart for Salisbury
Itinerary
Day 1 - Arrive in Salisbury
Arrive in Salisbury, check in to your accommodation and then get your bearings around the city. Why not stretch your legs with our short circuit of the city and Harnham before dinner? As you return across the water meadows, you'll find Constable's famous view of the cathedral, with swans swimming on the river in the foreground.

Listed below is a menu of walks available and we hope to add to these as time goes by. The walks can, of course, be done in any order. Some start and end in Salisbury, others will require you to take a local bus (or your car) to the start/end points and details are included on each walk.
Day 2 - A Salisbury Circuit
You have a lovely choice of walks today:
An historical circuit of Salisbury
Although undeniably long, Emma's walk is quite an epic as it explores the main historic sites of Old Sarum (the site of the first city of Salisbury), the Laverstock downs, and the little-known ruins of Clarendon Palace before finishing in the grounds of the Cathedral. Quite a cultural odyssey, with a pub or two to boot.  (21km, 6 hrs, CUSs 400m)
Over the chalk downs
Mary's walk, altogether shorter, heads towards the stomping grounds of her childhood in the hidden Chalke Valley. Starting in lovely Lizzie Gardens in the heart of the city, the walk crosses over ancient watermeadows, before bearing west towards the golf course and up and over the racecourse, one of the oldest in England. Descend into the Chalke Valley at Stratford Tony, and then follow the pretty, babbling stream (the Ebble) east towards Coombe Bissett. Here you can take a 5km detour to the Wiltshire Wildlife Trust Nature Reserve, recently named in the Times as one of the best places in the UK to see wildlife. Gorgeous meadows head back towards Salisbury, with the walk finishing in the city centre.  (17km, 4 hrs, CUSs 350m + optional 5km detour to nature reserve)
Day 3 - Explore the river valleys
With five rivers leading into Salisbury, you'll be spoilt for choice when it comes to exploring the valleys around.
Chalke Valley Churches
A delightful walk along the Chalke Valley in the rolling Wiltshire downland, taking in no fewer than five churches, four traditional villages and two excellent pubs. There is a chance to end with tea and cakes at the Broadchalke community shop. Bus or own car to Broadchalke for start and return. (14 km, 4 hrs (allow 6 hrs for church visits etc), CUSs 400m)
The Avon Valley
The walk starts at Nunton church, then climbs swiftly up to the Iron Age fort of Clearbury Ring, before heading south along the droves to the medieval Mizmaze at Breamore. Descend across the downs to the Borough at Downton, before a good look at the watermeadows there and a gentle amble along the Avon back to Nunton. Pubs in Nunton and Downton. Bus or own car to Nunton for start and return. (20 km, 4¾ hrs, CUSs 350m)
The Woodford Valley and Old Sarum
Criss-crossing the Avon: one of the five rivers that feed into and out of Salisbury, the Avon runs through the pretty Woodford valley and picturesque villages to the north of the city. With most of the climbing done for you by the bus journey at the start of the day, this is an easy part-shade, part-exposed walk taking in Old Sarum Castle at the end, an English Heritage 'property' and site of the original cathedral, before a varied riverside walk right into the city's centre. (15km, 3hrs, CUSs 280m).
Departure day
Depart for home.  You may be able to squeeze in a final walk before heading home – you will still have lots of choice.  Better still – add an extra night or two in this lovely city!
Travel Information
ARRIVING BY RAIL
Salisbury is located on the London/Exeter rail line and has an excellent two trains per hour service on most days. The journey from London Waterloo takes about 1½ hours.
ARRIVING BY CAR
Please let us know if you plan to drive to Salisbury so that we can make parking arrangements for you.

ARRIVING BY AIR
For those coming from further afield, the best "local" airport is either Southampton (30 minutes direct train journey away) or Bournemouth (40 minutes by taxi). All London airports are also easily accessible by public transport.
Getting to the start of the walk
Your accommodation is booked in the city – you will either be able to walk to it or if you'd prefer, there are plenty of local taxis available at the railway station.
If you plan to drive, please ensure that you have told On Foot so that we can arrange parking (possible supplement).
Where You'll Stay
A choice of either one of our favourite B&Bs, or a city centre hotel.
Salisbury – Wyndham Park Lodge (B&B)
A warm welcoming B&B in a large Victorian house, close to the town centre.
Website
Salisbury – Qudos (B&B/dinner, B&B)
Newly-refurbished, small hotel with good rooms in the city centre. Under new management.
Website
Staying in Salisbury
As you'd expect from any medieval city worth its salt, there's a great range of accommodation to choose from, so if we've not listed something that appeals, then do let us know and we will do our best to source something that works better for you.
If you want to bring your furry, four-legged walking partner, or would prefer a hotel with all mod-cons, or are looking for something a little more bijoux with a river-side garden, then please ask as we have a wealth of knowledge at our fingertips.
You might like to consider the Red Lion Hotel – in the heart of the city, built over 800 years ago and Europe's oldest purpose-built hotel.  The Old Mill, a sixteenth century inn, stands on the edge of the water-meadows, complete with its own mill race.
For a little more tranquillity, there's the Rose and Crown Hotel in Harnham, just to the south of the Cathedral Close, with a lawned garden that leads down to the River Avon.
Prices
Price: from £
315
for 3 nights
Total 3 nights in double/twin room, 3 breakfasts;  walking route directions and day maps, transfer and background information; local telephone support.
All prices are per person unless otherwise indicated, and are based on a standard booking in May. Prices may vary seasonally and a fixed price will be given to you before you commit.
Single Room Supplement (SRS): From £125
Maximum party size: 8
Full board available at Qudos. Please ask On Foot for supplement.
Add Ons
Extra nights: Contact On Foot
Full board supplement at Qudos: Contact On Foot
Sending Walkers Packs to addresses outside the UK:  £10-£40 (per pack, location dependent)
Travellers Blog
Thursday 4th March | Posted by On Foot Staff
view article
Our local team
On Foot Holidays team
This route has been designed by the staff team at On Foot Holidays in Salisbury.

Sign up to our Newsletter
Witty, compelling and full of fantastic ideas for your
next walking holiday. It's the perfect travel companion!
When you're ready to travel, we'll be here to help you choose your next walking holiday
Welcoming walkers from all across the world
• Free Cancellation •
• Free postponement •
• Lots of lovely routes •
BOOK WITH CONFIDENCE
SEE OUR COVID BOOKING POLICY