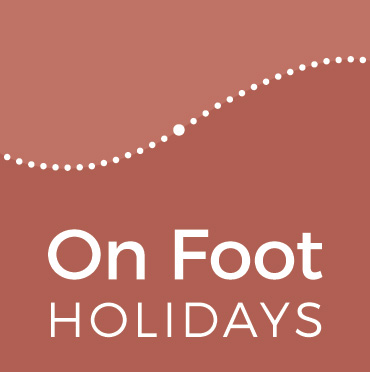 View Shortlist
Office now closed
Opening Times
Office hours: Mon - Thurs 08:30 - 18:00
Fri 08:30 -17:00; Sat 09.30 to 13:00
Office hours: Mon - Thurs 08:30 - 18:00
Fri 08:30 -17:00; Sat 09.30 to 13:00
Office hours: East Coast USA: Mon - Thurs 08:30 - 18:00 (03:30 - 13:00 local time)
Fri 08:30 - 17:00 (03:30 - 12:00); Sat 09:30 to 13:00 (04:30 - 08:00)

West Coast USA: Mon - Thurs 08:30 -18:00 (00:30 - 10:00 local time)
Fri 08:30 -17:00 (00:30 - 09:00); Sat 09.30 to 13:00 (01:30 - 05:00)
Office hours: Ottawa: Mon - Thurs 08:30 - 18:00 (03:30 - 13:00 local time)
Fri 08:30 - 17:00 (03:30 - 12:00); Sat 09:30 to 13:00 (04:30 - 08:00)

Vancouver: Mon - Thurs 08:30 -18:00 (00:30 - 10:00 local time)
Fri 08:30 -17:00 (00:30 - 09:00); Sat 09.30 to 13:00 (01:30 - 05:00)
Office hours: Canberra: Mon - Thurs 08:30 - 18:00 (19:30 - 05:00 local time)
Fri 08:30 - 17:00 (19:30 - 04:00); Sat 09.30 to 13:00 (20:30 - 24:00)
Office hours: Mon - Thurs 08:30 - 18:00 (21:30 - 07:00 local time)
Fri 08:30 - 17:00 (21:30 - 06:00); Sat 09.30 to 13:00 (22:30 - 02:00)
Office hours: Mon - Thurs 08:30 - 18:00 (check internet for local time equivalent)
Fri 08:30 - 17:00; Sat 09.30 to 13:00
Istria
The village of Mala Ucka
Mount Ucka
The sea, the sea
Moscenicka Draga - journey's end
Motovun on its hill
Motovun - in the morning sun
The square in Motovun
Picnic at Trebisca
Crossing the footbridge
I found your customer service to be a differentiator, vs other walking tour companies... a pleasure to work with.
Don Mahler, Hillsborough, USA - June 2019
I like to go off of the beaten path - really want to avoid other people on the trails as much as possible - and this walk and the one in Bohemia were both in countries I hadn't yet visited and were nicely remote.
Ann Podlozny, London, UK - April 2019
Loved swimming in the pools at Kotli. Hum was magical, especially in the evening at the Konoba as the sun set. Dolores' hospitality and the Konoba in Roc were fab.
Best walking day was probably Roc to Poklon - some sections were simply stunning. Views from Ucka were great, and we very much enjoyed jumping into the sea at the end. And butterflies everywhere!
G Lobo, Glasgow, UK, July 2018
The countryside and landscapes were beautiful throughout, and we really loved the hospitality in Roc and the beach and town in Moscenicka Draga.
Daphne Murray, Lochgilphead, UK, May 2018
We thoroughly enjoyed our experience of walking in Croatia.
In May the wildflowers were spectacular and we had the place to ourselves, not meeting a single other hiker until the last couple of hours as we descended to Moscenicka Draga. We met with friendliness and good hospitality everywhere.
Fiona Inman, Wellingborough, UK, May 2018
I loved the landscape of Istria, and staying in different places every night and therefore meeting a few local people.
I loved following the instructions and navigating and reading the notes in the blue book.
Ali Pretty, London, UK, August 2017
It has been a brilliant escape which we have greatly enjoyed, not least all the lovely innkeepers and B&B owners whom we met and who overfed us terribly and also wonderfully. Wild asparagus omelette for breakfast on Nela's terrace in Hum is an especial memory.
We saw no other walkers on our wanderings, but did have a magical encounter with a chap called Feruco who invited us into his house for a glass of wine and showed us his beautiful restoration of his ancestral home.
Alastair and Jenny Bremner, Torrington, UK, May 2017
More independent feedback
At a glance
6 night version (4 walking days). The full route. We recommend a second night at the start, maybe another in Moscenicka Draga and our add-on in Fazana, on the west coast near Pula.
How much walking?
Full days: 14-24 km per day, 4-6½ hrs walking
Using shortening options: 8-15km per day, 2½-5 hrs (using lifts)
A journey to the Adriatic Sea
Istria lies in the very north of Croatia. A land of hills, meadows, vineyards and woods, of churches with medieval frescoes, and of the ancient Glagolitic script. You start in fashionable Motovun (of film festival fame), and wander through unspoilt hill country, staying at tiny pensions in two further hilltop villages and one hunters' lodge, before turning south to a gentle assault of Mount Ucka. Over the far side of the mountain, walk down to the sea to spend two nights at pretty Mošćenička Draga, where the fish is fresh, the beaches uncrowded and the water sparkling and warm.
Walked by On Foot staff: Simon, Mary, Debbie & Fi
See Kate and Paul's photo album of their walk here.
REVIEWS: For independent walker reviews submitted to the Association of Independent Tour Operators visit Aito.com.
TRAVEL ADVICE: To find the latest travel advice from the Foreign & Commonwealth Office for UK citizens travelling to Croatia, click here. Citizens of other nations will also find it useful, but should always check their appropriate local agency.
Route Highlights
Staying in fortified Motovun
Hum, the smallest town in the world
Four unspoilt hilltop villages of Istria
Frescoes and the Avenue of the Glagolitics
Over Mount Ucka to the Adriatic
Two nights by the sea in a pretty fishing village
This route features the following characteristics and interests: Coast, Remote
We Recommend
An extra day at the start to explore Motovun and the lovely countryside around, or why not combine with a stay in Trieste (our taximan Claudio can transfer you) or Venice. Further days at the end at Mošćenička Draga or Fazana to relax and swim in the Adriatic.
Eating and Drinking
A fascinating mixture of influences will make your taste buds work overtime.  Italian food – pasta, olive oil and particularly mushrooms and fresh truffles in the autumn – dominate the first few days.
When you reach Mošćenička Draga for your final two nights, seafood and fish take over, with all the Mediterranean varieties on offer depending on the daily catch by the boats that ply from the little harbour.  Get up early to watch the boats come in!
How much Walking?

Full days: 14-24 km per day, 4-6½ hrs walking
Using shortening options: 8-15km per day, 2½-5 hrs (using lifts)
Mainly easy underfoot. Long downhill Day 5.  Signage limited and poor maps, so route directions need careful attention. Highest point on route: 1,401m.
Medium: Average cumulative uphill stretches (CUSs) 530m (100m – 850m) perday.
Easy-medium:  480m (100m – 660m) using shortening options.
GPX file available for handheld GPS or smartphone App for complete route.
Important note: Times given for each day are  walking times for an "average" walker and exclude stops.  "CUSs" stands for "Cumulative Uphill Stretches" and measures the aggregated ascents in each day, expressed in metres of climb.  See "Walk Grading" for more information.
When to go?
The best months to walk: May, June, September
Other possible months: April, July, August
Like other coastal routes offered by On Foot, there are advantages in both seasons – the spring for the flowers and the autumn for the sea temperature and local fresh truffles. The seaside can be quiet in April, which is an advantage for some but dull for others. August can be very hot for walking.
Start Dates
Recommended
Possible
Unavailable
Weather Chart
Temperature and rainfall chart for Motovun
Itinerary
Day 1 - Arrival day
Arrive at Motovun. Freshen up, have a wander around this fascinating old town, and eat a good dinner ready to start your walk tomorrow.
Option
Fancy truffle hunting?  Spend an extra night in Motovun, and the day with a local English-speaking family and their dogs hunting for white or black truffles (seasonally dependent). Price dependent on group size - enquire.
Day 2 - Sovinjak to Hum
After a short transfer, start off down to the remote farmstead of Senica in its deeply wooded valley and to Vrh, with splendid views all round. The restored mill at Kotli which may be open for a drink. A beautiful walk along the meadows to Bencici is followed by the extraordinary village of Hum. Ask to see the frescoes in the church. (Medium: 6 hrs, 19km, CUSs 765, or 4¼ hrs, 14km, CUSs 560m with shortening option)
Day 3 - Hum to Roč
Starting off along the Glagolitic Trail with its inscribed monuments, you walk up onto the limestone plateau at Kras and then across it to Rocko Polje. Then a visit to Sv. Toma and the hidden valley of Kompanj before your next hilltop town. (Medium: 4 hrs, 12.5km, CUSs 610m)
Day 4 - Roč to Poklon
Walk – or ride with the luggage – to Lupoglav, then track into the high plateau with some great views to the south and west, and of the ever-present Mount Učka, on the way. You gain considerable height (you will thank us tomorrow!), before arriving at the Poklon saddle and your first glimpse of the Adriatic. (Medium-hard: 6½hrs, 24km, CUSs 850m, or Medium: 4hrs, 16km, CUSs 660m with lift at start)
Day 5 - Poklon to Mošćenička Draga
A beautiful high walk to end. A level woodland track along the eastern slopes of Ucka, (which you can climb if you wish). Emerge from the woods to your first really spectacular views of the Adriatic and the islands, before your long downhill through the enchanting Mošćenička valley to your final destination. (Medium-hard: 5 hrs, 13km, CUS 500m, or medium:  5hrs, 15km, 100m using lower route).  NB 1000m steepish descent at end.
Day 6 - Free day to explore Mošćenička Draga
Free day to explore Mošćenička Draga, to relax on the beach, take an excursion (in season) along the coast or to an island, visit the old village on the hill or try some more walking on the slopes of Ucka.
Departure day
Depart for home, or why not stay an extra day, or (if departing from Pula) a couple of days at our little hotel in Fazana?
Travel Information
ARRIVING BY AIR
Best airport is Pula, followed by Trieste and Ljubljana. Intercontinental flights will arrive to Venice and Zagreb, from which transfers can be arranged if required.
We do not recommend airport transfers by public transport on this route.
Flight information can change rapidly and not all flights run daily. Please do check directly with the airlines' websites or Skyscanner (see below) before finalising any booking with us. Do not book your flights until we have confirmed that we have provisionally reserved accommodation for you.
For up-to-date schedules and flights from all airports check Skyscanner.
See "Getting to the start of the walk" below for transfer information.
ARRIVING BY TRAIN
Nearest railway stations:
Start: Trieste or Sežana
Finish: Opatija-Matulji (short taxi ride from Mošćenička Draga)
Typical rail journey from UK via Paris and Venice:
London: Eurostar to Paris, transfer to Paris Gare de Lyon for night train to Venice.  Change to local train to Trieste. ~19 hrs plus taxi from Trieste to Motovun.  See The Man in Seat 61 for the London-Venice stretch, European Railway Timeable for Venice – Trieste.
Return – Opatija Matulji to UK via Ljubljana, Munich, and Paris: Train to Ljubljana (European Railway Timetable, buy tickets locally) then see The Man in Seat 61.
Getting to the start of the walk
The first hotel is in the town of Motovun and the last in Mošćenička Draga. Airport transfers can only effectively be done by Pre-booked taxi.  For train arrivals see below.
PULA, TRIESTE AND LJUBLJANA AIRPORTS:
Outward: Pre-booked taxi transfer from airports to first hotel: Trieste 1 hr 45 mins; Ljubljana 2 hrs or Pula 1 hr
Return: Pre-booked taxi transfer from last hotel to airports: Trieste 2 hrs; Ljubljana 2½ hrs; Pula 1 hr
Transfers from railway stations:
Outward: Pre-bookable taxi from Trieste or Sežana stations to Motovun (1½ hours)
Return: 19km local pre-bookable taxi from Mošćenička Draga to Opatija-Matulji station
For pre-bookable taxi prices, see "Prices"
Full transfer advice, including timetables, is provided in your Walkers' Pack. Contact us if you would like addtional pre-booking information.
Where You'll Stay
Stay in a eclectic mix of family-run accommodation, a hunters' lodge and even two real Croatian homes, followed in Mošćenička Draga by a choice between delightful pensions with sea views, and a large international style hotel with indoor pool. Local fresh truffles are readily available in September and October. Twin rooms and singles are in quite short supply on this route.
Night 1
Simple B&B in lovely position with terrace overlooking the valley.
Night 1 (Upgrade)
A family-run hotel situated at the top of the fortified town.
Night 2
Private accommodation in a basic Croatian home (twin room not en suite), breakfast 100% from own produce and supper at the local pub. Nela's home brewed "Biska" is legendary.
Motovun – Villa Borgo (B&B)
Simple B&B in lovely position with terrace overlooking the valley.
Website
Add-on near Pula
Add a couple of days in our friendly boutique B&B, Villetta Phasiana, in the lovely fishing village of Fazana, about 10km north of Pula, opposite the Brioni islands.
Prices
Total 6 nights in double/twin room, all breakfasts,  4 picnics and 3 evening meals, short transfer to start of walk 2, luggage transfers from all hotels on walking route; full Walkers Pack with route directions, maps, transfer and background information; local telephone support.
All prices are per person unless otherwise indicated, and are based on a standard booking in May. Prices may vary seasonally and a fixed price will be given to you before you commit.
Single Room Supplement: From £85
Lone Traveller Additional Supplement: From £125
Large party saving: Groups of more than 2 people (on an identical itinerary, on the same booking and booked at the same time) –  discount of at least £10 per person
Maximum party size: 8
Add Ons
Upgrade to Hotel Kastel, Motovun: Contact On Foot
Other hotels and further nights: Contact On Foot – prices depend on accommodation chosen/available
Nights in Fažana: Contact us – prices vary with season and discounts apply for stays of 3+ nights
Taxi transfers from airports to first hotel: (prices from) Trieste £121 (1.5 hrs) (1-3 pers);  Ljubljana £157 (2 hrs); Pula (1 hr) £80 (1-4 pers.) Call for larger groups
Taxi transfers from Trieste centre or Sežana railway stations to first hotel: (prices from) £81 (1-3 pers.) call for larger groups
Taxi transfers from final hotel to airport: (prices from) Trieste £152 (2 hrs); Ljubljana £157 (2 hrs); Pula (1 hr) £123 (all 1-4 people. Call for larger groups).
Taxi transfers from Mošćenička Draga to Opatija-Matulji station: £38 (1-4 pers).
Taxi transfer from M. Draga to Fažana: £108 (1-4 pers
Sending Walkers Packs to addresses outside the UK and Ireland:  £10-£40 (per pack, location dependent)
Route designed by:
Slaven Zlatic
Slaven runs the Villa Borgo in Motovun. Having studied Hotel Management in Opatija and worked in Ireland and the United States, Slaven is relishing owning his own business near to his parents' sheep farm - ask for the cheese if it is available.

Sign up to our Newsletter
Witty, compelling and full of fantastic ideas for your
next walking holiday. It's the perfect travel companion!