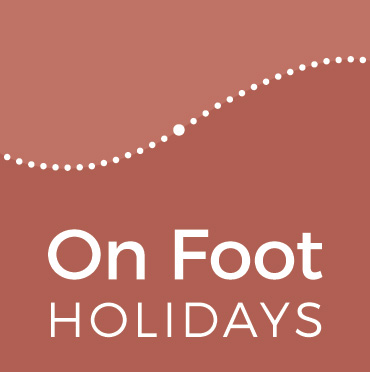 View Shortlist
Office open now
Opening Times
Office hours: Mon - Fri 09:00 - 17:30; Sat 09:30 - 13:00
Office hours: Mon - Fri 09:00 - 17:30; Sat 09:30 - 13:00
Office hours: East Coast USA: Mon - Fri 09:00 - 17:30 (04:00 - 12:30 local time); Sat 09:30 - 13:00 (04:30 - 08:00)

West Coast USA: Mon - Fri 09:00 -17:30 (01:00 - 09:30 local time); Sat 09:30 - 13:00 (01:30 - 05:00)
Office hours: Ottawa: Mon - Fri 09:00 - 17:30 (04:00 - 12:30 local time); Sat 09:30 - 13:00 (04:30 - 08:00)

Vancouver: Mon - Fri 09:00 - 17:30 (01:00 - 09:30 local time); Sat 09:30 - 13:00 (01:30 - 05:00)
Office hours: Canberra: Mon - Fri 09:00 - 17:30 (20:00 - 04:30 local time); Sat 09:30 - 13:00 (20:30 - 24:00)
Office hours: Mon - Fri 09:00 - 17:30 (22:00 - 06:30 local time); Sat 09:30 - 13:00 (22:30 - 02:00)
Office hours: Mon - Fri 09:00 - 17:30 (check internet for local time equivalent); Sat 09:30 - 13:00
Slovenia – 5 nights
The Ferrari Gardens, Stanjel
Ljubljanica River, Ljubljana
Ljubljana's Triple Bridge
First walk towards Predjama
Walking to Sezana
Walking towards Nanos
Climbing from Goce
Skocjan caves
Green meadows and distant hills
Lipizzaner horses
Trieste
Trieste waterfront
Vipava
Trieste by night
Vineyard (Margaret Soraya Photography)
About Tourist Farm Hudicevec: "The family who owns the accommodation is very friendly and interesting. We chatted with several family members. Also, the food that mostly comes from their farm was delicious."
Mr & Mrs Lumelsky, Washington, USA - September 2023
We thought the information provided was excellent and gave us confidence that the holiday was going to be great! We wanted something special for our honeymoon, and we found it!
Julian Brown, Pickering, UK - August 2023
We had a great time. Highlights - walks were beautiful, peaceful and your ratings were spot on; Vipava meal (Gostlina Podfarovz); friendly and high quality staff and service in good/excellent accommodation.
Robert Danes, Winchester, UK - July 2023
We loved everything about the holiday-- the terrain and views were amazing. Having multiple options for the routes was nice, even though we didn't take any shortcuts other than stopping at Opicina instead of walking into Trieste. Food, hotels, and support from On Foot were all excellent.
Paul Robichaux, Alabama, USA - July 2023
We liked the variety of accommodation - moving on from day to day - and we liked the routes and opportunity to see so many wild flowers, butterflies and insects we never see anymore in UK. The views from Nanos ridge were spectacular - such a great day's walk.
Margaret Purchase, Crawley, UK - June 2023
Thanks for the planning and arrangements - everything went wonderfully and we had an absolutely brilliant time. We loved Slovenia - and the walks and the accommodation and food were all exactly as promised. The GPS was particularly useful but the personal notes were also great and we appreciated meeting Miha who was full of insights.
We now have a new appreciation of an area we didn't know at all - and a real taste for prsut, honey and teran wine!
Anon - April 2023
All of you do such a great job. We've enjoyed all of the hikes we done with you guys and are looking forward to more! Slovenia was a revelation since we didn't know much about it before our trip.
Lynn and Tim Coulter, Utah, USA - April 2023
We wanted to go walking in Europe but without the bother of sorting it all out ourselves especially in a country we were unfamiliar with. Even though I now know that the vast majority of Slovenians have excellent English, I'm still glad we booked the whole thing through you as you made everything so easy and relaxing.
Alison Frost, Dereham, UK - September 2022
Slovenia was a complete surprise to us. We ended up just loving the whole week! A hidden gem in so many ways.
Robin and Andy Winterflood, Kangiara, Australia - June 2022
Simply brilliant! With every twist and turn of our plans for this trip, postponed for something like 2 years due to Covid, the On Foot team was unfailingly responsive, helpful and courteous.
Slovenia is lovely, the hiking was fun but not too strenuous. It is hard to imagine how we could have had a better experience.
Edward Whitney, New York, USA - May 2022
I liked knowing that every day my only task was to walk, that there were no other decisions to make, that everything had been beautifully arranged and executed. I liked the sense of accomplishment, the sense of wonder and exploration; knowing that there was something new to see, to hear, to taste and to think, around each corner.
Shannon Finney, Kansas City, USA - May 2022
What we liked the most: the beautiful countryside (never seen so many wild flowers and different butterflies). Also everyone very friendly. And the white wine of Vipava should get a special mention.
Jane Irons, Lewis, UK - May 2022
This was our first long distance walking holiday so we wanted something interesting but not too challenging - the level was perfect.
Helen Starkey, Sheffield, UK - April 2022
The late summer flowers were amazing, with carpets of cyclamen and autumn crocus and wild Japanese lanterns. Loved the variety of the countryside with woods and meadows and vineyards together with villages and historic buildings.
Lindsay Driscoll, Bradford-on-Avon, UK - September 2019
We enjoyed the chance to see this area of Slovenia and to walk in such unspoilt splendour, as well as admire the spring flowers. We also liked having the opportunity of stopping at Predjama castle, the impressive Skocjan caves and the historic village of Goce.
We have been wanting to see the spring flowers in Slovenia for some time, and rather than head for the touristy Lake Bled, opted for a less busier and commercial part of Slovenia, and really glad we did.
Neil and Ros Somerville, Reading, UK - May 2019
More independent feedback
At a glance
5 nights (4 days walking) - missing Vipava. Add extra nights in Ljubljana or Trieste, and in Tomaj for extra walking, Lipizzaner horses and cave visit. See 'Prices' tab for what's included.
Suggested route pairing: Southern Tuscany, Lake Maggiore
How much walking?
Full days: 11-16km per day, 3¾ - 5hrs walking
Using shortening options: 11-16km per day, 3½-5 hrs (using lifts) (two days shortened)
Prsut, Teran wine and disappearing rivers
The "Kras", or Karst, in the west of this tiny country, is an area of woodlands, meadows and unspoilt villages with an ever-present backdrop of mountains. Its extraordinary geological phenomena include vast cave systems and rivers that vanish into cliffs and, en route to your first day's walk, a disappearing lake. The rock is mother also to some fine vineyards producing the unique Teran wine, a ferocious red to be drunk as accompaniment to the local prosciutto ("Prsut"). After a first night in the pretty Slovenian capital Ljubljana, you stay in farms that produce their own wine, hams and honey, and grow all manner of fruit. You end your holiday in the lively Italian seaport of Trieste and, with extra nights, can visit the original Lipizzaner stud (small supplement) or part of the extraordinary Skocjan cave system, both on foot or by mountain bike (this way you can potentially see both!).
Walked by On Foot staff: Simon, Debbie, Fi and Harriet
Consider pairing this route with Southern Tuscany (6½ hrs by train, recommended overnight stop at Venice or Florence) or Lake Maggiore (7 hrs by train, recommended overnight stop at Venice, Verona or Milan) – for more details click here.
REVIEWS: For independent walker reviews submitted to the Association of Independent Tour Operators visit Aito.com.
ARTICLES: Read an article about On Foot's holiday in Slovenia from Your Time Magazine here.
TRAVEL ADVICE: To find the latest travel advice from the Foreign & Commonwealth Office for UK citizens travelling to Slovenia, click here. Citizens of other nations will also find it useful, but should always check their appropriate local agency.
Route Highlights
Green Europe at its most beguiling
Stay on working farms and eat delicious produce
Prsut (prosciutto) and Teran wine
The hilltop settlement of Stanjel
Predjama Castle
The disappearing lake and rivers
Optional visits to the Skocjan Caves or the Lipizzaner horses
Trieste and Ljubljana and the Hapsburg legacy
This route features the following characteristics and interests: Villages and farms, Drive to route, Food, Wine
Things you should know
Excellent, locally sourced/produced food is a highlight of this route, although vegetarians may tire of herb omelettes and vegans will struggle.
There are almost no cafes and shops en-route on this essentially rural walk. Picnics are included most days, but stock up on snacks when you get the chance!
We Recommend
Extra nights in Tomaj for walk to the Skocan caves or Lippizaner stud, or hire mountain bikes to see either or both, or just to have a relaxing day exploring other parts of the region (include lunch at pretty Pliskovica). Good bikes and maps provided, and Sasha, our local bike provider, would be happy to take you on a guided ride too (supplement) to take in some good places to eat...!

VENICE: This route can be efficiently combined with a trip to Venice at the start (see "How to get there").
Eating and Drinking
As you progress into the Karst proper, the Mediterranean influences become more pronounced with herbs, olive oil and Prsut important elements of the cuisine in contrast to the heartier stews and mushroom soups further east in the route.  Wines in the east are Malvasia (white) and Cabernet Sauvignon (red) based, while nearing Trieste you can not escape the unique Teran. At Tomaj, our hosts will probably serve non-veggies "Karst roast beef in Teran wine and pršut with different kind of vegetables, depending on the season.  Everything is home grown.  And of course a bottle of Teran – it's the best! – oh and our rabbit stew, but only if Izidor has been successful.  Did you try our own honey ice cream when you were here last…?"
How much Walking?

Full days: 11-16km per day, 3¾ - 5hrs walking
Using shortening options: 11-16km per day, 3½-5 hrs (using lifts) (two days shortened)
Well-marked paths, no steep sections. Highest point on route: 750m.
Easy-medium: Average cumulative uphill stretches (CUSs) 431m (225m-670m) per day.
Acrophobia/vertigo warnings: None.
GPX file available for handheld GPS or smartphone App for complete route.
Important note: Times given for each day are  walking times for an "average" walker and exclude stops.  "CUSs" stands for "Cumulative Uphill Stretches" and measures the aggregated ascents in each day, expressed in metres of climb.  See "Walk Grading" for more information.
When to go?
The best months to walk: April, May, June, September, October
Other possible months: July, August
Late spring, with its profusion of wild flowers and butterflies, is an ideal time to walk through this gentle Slovenian countryside. July and August can be quite warm, but as September arrives, so the countryside is bathed in autumnal light and whilst the days become shorter, walkers can enjoy the fruits (and drink) of the Slovenian harvest in the evenings.
Our preferred accommodation in Tomaj only accepts two night stays – there are walking options on the second day (to see the Lippizaner horses or the Skocjan Caves – see the 'itinerary' tab).   If you are time limited, we can try our alternative in another nearby village, or we can vary your itinerary so that you finish with two nights in Tomaj and depart from there.
Start Dates
Recommended
Possible
Unavailable
Weather Chart
Temperature and rainfall chart for Slovenia
Itinerary
Day 1 - Arrive in Ljubljana
Arrive in Ljubljana and, having checked in to your hotel, promenade along the river of this pretty Slovene capital.
Day 2 - Landol to Hudicevec
After a lift from Ljubljana, you will walk through lovely meadows and sleepy villages via the restored castle of Predjama (drawbridge, secret tunnels, disappearing river and all). (Medium: 5 hrs walking (allow 6¾ hrs), 15 km (9½ miles), CUSs 400m). Alternative – start at Predjama Castle then walk to Hudicevec (easy-medium: 3½ hrs walking (allow 4¾ hrs), 12 km (7½ miles), CUS 370m)
Day 3 - Loze to Kodreti
A lift from your hosts to the walk's start point at Loze (or earlier if you prefer).
Over the ridge to the Karst via lovely meadow and woodland walking to little Kodreti and our beautifully situated B&B with its excellent kitchen. (Medium: 3 hrs walking (allow 4 hrs), 11 km (7 miles), CUSs 550m)
Day 4 - Kodreti to Tomaj
Onto the wooded Karst proper, via the hill village of Stanjel with its castle museum and iconic church tower, to the pretty hill village of Tomaj and a farmhouse supper with (almost) everything home produced. Make sure you visit Izidor's wine and pršut cellars and sample his wines, bread and honey. (Easy-medium 4½ hrs walking (allow 5¾ hrs), 15 km (9½ miles, CUSs 390m)
Alternative: Lift with the luggage (pre-arrange; supplement possible) to below Stanjel (save 1 hr/5 kms)
Option
Have an extra night here in Tomaj (required from June to September), and ...

EITHER taxi to Lipica and a walk on to the famed Skocjan Caves (Easy: 3½ hrs walking (allow 4¾ hrs plus time for tour), 12 km (7½ miles), CUSs 50m); taxi back;

OR for a small supplement visit, on the right day (Sundays only in April, Fridays and Sundays May to October), the Lipizzaner horses: a gentle walk via Sezana with its botanical gardens to the stud farm at Lipica. Start early to arrive on time for a presentation of the Classical Riding School at 3pm (book direct on the Lipica website)  or just visit the stud farm (supplement payable locally) if your days don't coincide with a Presentation. Taxi back to Tomaj afterwards (Easy: 4 hrs walking (allow 5¼ hrs plus time for tour/presentation), 15 km (9½ miles), CUSs 160m). All taxis payable locally.

Hire mountain bikes to do both in one day! c.£20 pp, plus pick-up from Lipica or Skocjan at end if required (small charge). We provide maps, and offer five potential itineraries including two shorter circuits around Tomaj if you want an easier day.

OR do nothing - take a day off in Tomaj, wander round the village or swim in the Tourist Farm's outdoor pool.
Day 5 - Tomaj to Trieste
From the terrace at Tourist Farm Skerlj you will have been able to see a tower tantalisingly on the hill to the west. This is Repentabor, your high point today – and your final experience of the karst before you descend gradually towards the coast and Trieste from Opicina. (Easy: 5½ hrs walking (allow 7¼ hrs), 21 km (13 miles), CUSs 430m)
Alternative: Walk to Opicina and catch a bus to the centre of Trieste (3¾ hrs walking (allow 5 hrs), 15 km (9¼ miles), CUSs 430m)
Departure day
Depart hotel (or choose to stay further nights)
Travel Information
ARRIVING BY TRAIN
Nearest railway station:
Start: Ljubljana.  If coming from Italy, get as far as Trieste, then bus to Ljubljana.
Finish: Trieste (5-10 mins walk) or Ljubljana (5 mins walk if staying in standard hotel)
Sample journey by rail:
Via Frankfurt: Frankfurt to Munich, Munich to Ljubljana ~10 hrs
Trieste to Frankfurt: Trieste to Verona, then Verona to Munich, Munich to Frankfurt ~13 hrs
We suggest thetrainline.com for times, ticket booking and other information.
ARRIVING BY CAR
Park in the village of Tomaj or Sepulje. Taxi back (supplement) to your first night; taxi back from Trieste (supplement) to Tomaj/Sepulje at the end.
ARRIVING BY AIR
The best 'local' airports are Ljubljana (inbound), and Trieste (return). Intercontinental flights may use Venice – also Frankfurt, Vienna and Paris – then change onto another flight to Ljubljana.
Land by (Ljubljana): any time (as your first night is in Ljubljana and the transfer into the city an easy one).
Land by (Trieste): 16:00 for bus transfer to Ljubljana.
Return flight earliest (Trieste): No time limit.
Return flight earliest (Ljubljana): 13:30 (bus Trieste/Ljubljana, then shuttle service from the station to Ljubljana airport).
Flight information can change rapidly and not all flights run daily. Please do check directly with the airlines' websites or Skyscanner (see below) before finalising any booking with us. Do not book your flights until we have confirmed that we have provisionally reserved accommodation for you.
For up-to-date schedules and flights from all airports check Skyscanner.
Getting to the start of the walk
The first hotel is in Ljubljana and the last in Trieste. Transfer times and methods are suggested for the outward journey from Ljubljana airport and the return journey to Trieste airport, the best combination. If flying into Trieste or out from Ljubljana, you will need to transfer between the two by public transport.
LJUBLJANA AIRPORT:
Shuttle bus (or taxi off the airport rank) direct to your Ljubljana hotel (or bus/train station).  For larger groups, tuamv.com offers a good service to the town (and returning from Trieste).
TRIESTE AIRPORT:
Airport bus or local taxi between airport and bus/train station
VENICE:  This route can be efficiently combined with a trip to Venice at the start.  From Venice, train to Trieste, then bus to Ljubljana.  Returning, train from Trieste to Venice Mestre then shuttle to airport.
Train/bus station transfers:
Ljubljana station is a 7-minute walk from our standard hotel, or a 20-minute walk/5 minute taxi ride from our alternative.
Trieste train and bus stations are a short walk from your final hotel.
Full transfer advice, including timetables, is provided in your Walkers' Pack.  Contact us if you would like additional pre-booking information.
Where You'll Stay
Sandwiched between stays in carefully chosen city hotels, you'll experience simple accommodation sometimes at working farms on this route, with delicious home-cooked food and home-produced food and wine (which the owners will be proud to talk about!).
Night 4
Tomaj – Izidor Skerlj (dinner, B&B)
Farmhouse-with-accommodation and excellent home-made food and wine. Outdoor pool. Two-night stays only (and B&B only in September), so alternative accommodation used for shorter options.
Night 5
Modern-style interior to old family-run hotel, conveniently situated.
Ljubljana – Pension Slamic (B&B)
Charming, family-run pension with lively cafe-bar and weekly jazz.
Website
Hudicevec – Emilijan and Katya Simcic (dinner, B&B)
Katya and Emilijan welcome you to their excellent Slovene cooking and Alpine-style farmhouse (near busy main road).
Website
Kodreti – Hisa posebne Sorte (dinner, B&B)
Charming accommodation with excellent kitchen, on edge of small village at junction of the karst region and the Vipava valley.
Website
Tomaj – Izidor Skerlj (dinner, B&B)
Farmhouse-with-accommodation and excellent home-made food and wine. Outdoor pool. Two-night stays only (and B&B only in September), so alternative accommodation used for shorter options.
Website
Sepulje – Guesthouse Sajna (dinner, B&B)
A traditional Karst stone building. Friendly service and an excellent kitchen.
Website
Trieste – Hotel Coppe (B&B)
Modern-style interior to old family-run hotel, conveniently situated.
Website
Prices
Price: from £
950
for 5 nights
Total 5 nights in double/twin room, all breakfasts, 3 picnics, 3 evening meals, transfer from Ljubljana to start of first walk, luggage transfers between all hotels on walking route; full Walkers Pack with route directions, maps, transfer and background information; local telephone support.
Locally levied tourist taxes are not included.
All prices are per person unless otherwise indicated, and are based on a standard booking in May. Prices may vary seasonally and a fixed price will be given to you before you commit.
Single Room Supplement (SRS): From £180
Lone Traveller Additional Supplement (LTAS): From £220
Large Party Saving (LPS): Groups of more than 2 people (on an identical itinerary, on the same booking and booked at the same time) –  discount of at least £35 per person
Maximum party size: 10
Add Ons
For further nights in any hotel: Contact On Foot Holidays (see below for Tomaj)
Mountain bike hire from Tomaj: From £20 per bike per day plus delivery and pickups (pre-book)
Extra half board night in Tomaj/Sepulje to enable visit to Lipica or the caves, mountain bike hire, or just a day of relaxation: From £55 per person; £11 single supplement
Sending Walkers Packs to addresses outside the UK:  £20-£60 (per pack, location dependent)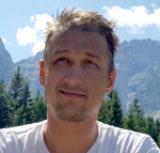 Our local team
Miha Kramberger
Miha is a native of Ljubljana, and is happy to have found his "dream job" in tourism. He is proud that he gets to share the beautiful countryside of Slovenia with visitors, and is an enthusiastic traveller himself, as well as a keen sportsman.

Sign up to our Newsletter
Witty, compelling and full of fantastic ideas for your
next walking holiday. It's the perfect travel companion!