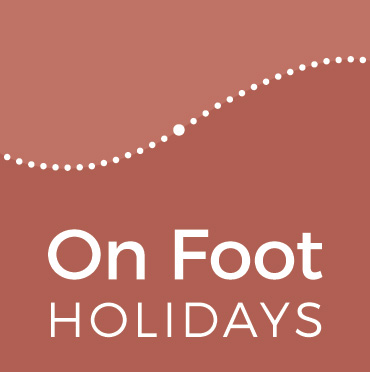 View Shortlist
Office now closed
Opening Times
Office hours: Mon - Fri 09:00 - 17:30; Sat 09:30 - 13:00
Office hours: Mon - Fri 09:00 - 17:30; Sat 09:30 - 13:00
Office hours: East Coast USA: Mon - Fri 09:00 - 17:30 (04:00 - 12:30 local time); Sat 09:30 - 13:00 (04:30 - 08:00)

West Coast USA: Mon - Fri 09:00 -17:30 (01:00 - 09:30 local time); Sat 09:30 - 13:00 (01:30 - 05:00)
Office hours: Ottawa: Mon - Fri 09:00 - 17:30 (04:00 - 12:30 local time); Sat 09:30 - 13:00 (04:30 - 08:00)

Vancouver: Mon - Fri 09:00 - 17:30 (01:00 - 09:30 local time); Sat 09:30 - 13:00 (01:30 - 05:00)
Office hours: Canberra: Mon - Fri 09:00 - 17:30 (20:00 - 04:30 local time); Sat 09:30 - 13:00 (20:30 - 24:00)
Office hours: Mon - Fri 09:00 - 17:30 (22:00 - 06:30 local time); Sat 09:30 - 13:00 (22:30 - 02:00)
Office hours: Mon - Fri 09:00 - 17:30 (check internet for local time equivalent); Sat 09:30 - 13:00
Southern Tuscany – 4 nights
Tuscan hills
Piazza del Campo, Siena
Classic Tuscany
Siena Cathedral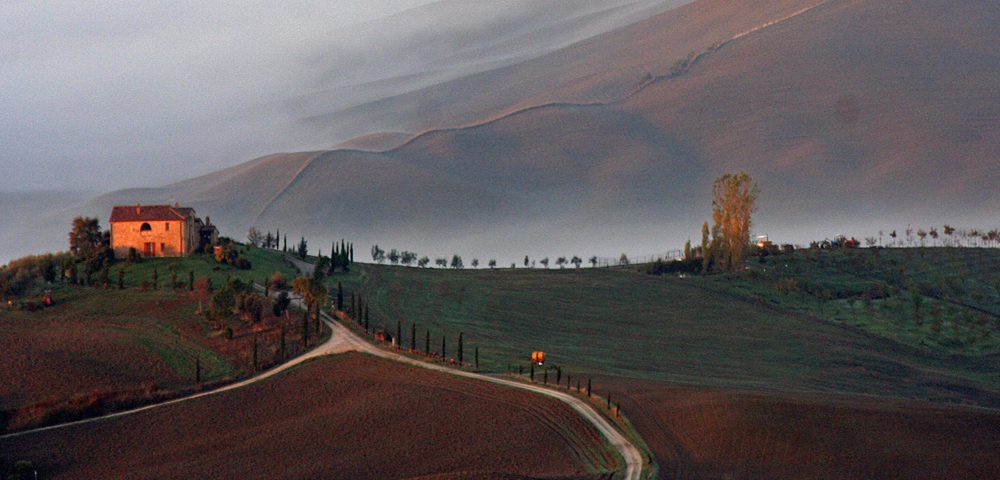 Valley below Pienza
Ripa
San Biagio
Tuscany cypresses
Montepulciano wine
The reward for climbing up to the hilltop towns!
Looking towards Montalcino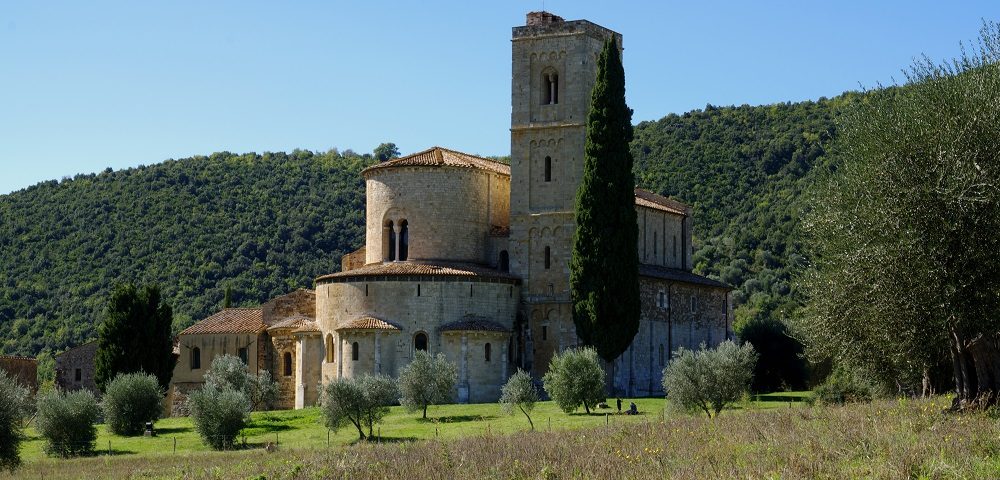 Abbazia di Sant' Antimo
A typical walk in Tuscany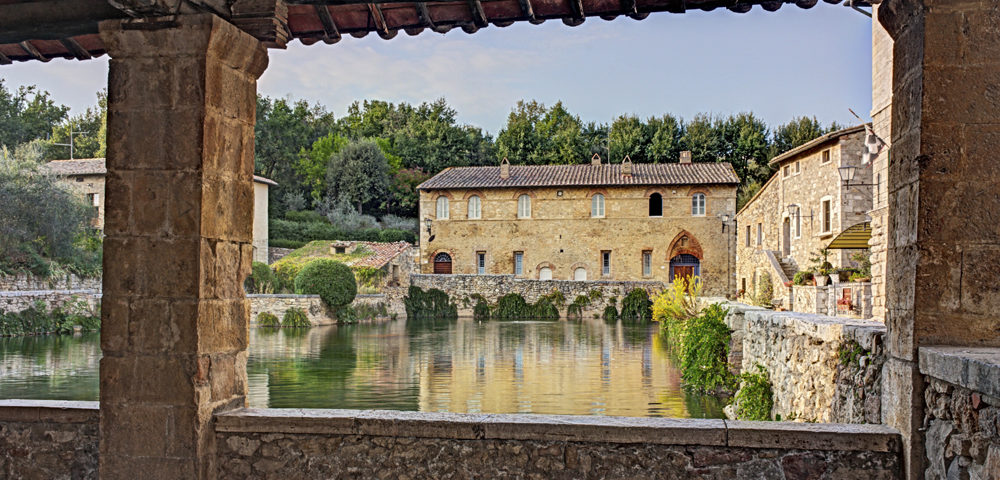 The baths at Bagno Vignoni
It was my first experience of a self-guided walk alone, and a week back I am still on a high. The wonderful weather certainly helped.
The advice, if I was lost to go back to where I knew I was in the right place, was good. Luckily it only happened once!!
Jo Sanderson, Richmond, UK - May 2022
The walking was excellent and accommodation amazing. We didn't take to the grumpy bus driver! Also could Montalcino be not quite so high please?
You can't improve on perfection. It must be the best holiday we have had with On Foot. Thank you.
Bob and Barbara Stone, Farnham, UK - May 2022
I have been on eight other walking holidays over the past five years, and this one certainly ranks among the best. I particularly appreciated the variety of styles in the choice of accommodations. The mechanics of the trip all went like clockwork.
The Blue Booklet notes were particularly useful, interesting and added to my understanding of what I was seeing, even though I had done a good deal of homework beforehand.
Mark Heinicke, Denver, USA - April 2022
Very thorough pre-trip information, responsive to my inquiries, terrific local contact (Daniele), very good accommodations.
The route directions were exceptionally detailed yet easy to follow.
Richard Lyon, Boseman, USA - October 2021
Yet another perfect On Foot holiday! Stunning scenery which made for superb walking on quiet and mostly easy tracks. I had thought the walks would be a bit short but because the villages were beautiful it was good to have some time to explore on arriving.
Also, would be a great place to experience in different seasons so may need to go again! Loved it all!
Kathy Sethi, Edinburgh, UK - October 2021
What a delight to have some solitude in that beautiful countryside. I cannot overstate how all four of the hotels exceeded our expectations. The trails were fantastic and the AlpineQuest app and the instructions for its use were VERY helpful. We used the app - in combination with the written instructions - the entire time.
Lastly, the entire booking process - starting with my questions to determine which vacation to take - was so smooth. Everyone at On Foot was incredibly professional and helpful and friendly. Thank you!
Heather Amsden, Newton, USA - September 2019
Loved walking across white dusty roads in beautiful roaming hills, often not meeting anyone.
The choice of amount of days to walk was very useful. Your website was one of the best, detailing how to get to start and finish.
Patrick McGowan, Hartlepool, UK - June 2019
I felt this holiday was worth every penny! The B&Bs were just superb and the Tuscany countryside was green, peaceful and alluring.
I so anticipated the Tuscany food and wine at every dinner. The restaurant suggestions were spot-on. Tuscany was all I had anticipated and more.
Dan and Gail Deyling, USA - April 2019
More independent feedback
At a glance
4 nights (3 days walking) - start in Montalcino, so still seeing each of the iconic hilltop towns. See 'Prices' tab for what's included.
Suggested route pairing: Umbria, Liguria, Amalfi, Lake Maggiore, Slovenia
How much walking?
Full days: 14-19 km per day, 4¾ - 6 hrs walking
Using shortening options: 9-14km per day, 3-4 hrs (using lifts)
Southern Tuscany - Renaissance hilltop towns and classic wines
The Tuscan landscape at its most evocative – rolling hills protected by dramatic hilltop villages, whose very stones reek of medieval power struggles and intrigue. And to assist in the consideration of these issues, two fine red wines, the rich Brunello di Montalcino and the Vino Nobile di Montepulciano, with their vineyards at the heart of our walk. This version starts in Montalcino, then Bagno Vignoni and its ancient thermal baths, Pienza and a final walk up from the church of San Biagio to the cathedral at Montepulciano.
Walked by On Foot staff: Simon, Debbie, Harriet and Patrick
Consider pairing this route with Umbria (2½  hr transfer), Ligurian Hills (4½-7 hrs), Amalfi Coast (6-7 hrs), Lake Maggiore (7 hrs, suggested overnight in Milan),  Slovenia (6½ hrs, suggested overnight Venice or Florence)
REVIEWS: For independent walker reviews submitted to the Association of Independent Tour Operators visit Aito.com.
TRAVEL ADVICE: To find the latest travel advice from the Foreign & Commonwealth Office for UK citizens travelling to Italy, click here. Citizens of other nations will also find it useful, but should always check their appropriate local agency.
COVID-19 SAFETY PRECAUTIONS: Please read our summary of current regulations.
Route Highlights
The rolling hills of Southern Tuscany
Brunello di Montalcino
Pienza, the classic Renaissance hilltop town
Montepulciano, San Biagio and the cathedral
This route features the following characteristics and interests: Villages and farms, Art, Drive to route, History, Wine
We Recommend
Wine tasting at one of the Enotecas in Montalcino or Montepulciano (we offer some suggestions - your hosts can also advise).
Eating and Drinking
Tuscany can be very sophisticated and it is sometimes difficult to find an authentic regional dish, though Leonardo at Pieve a Salti thinks differently – "all our food is grown on our farm if at all possible – we have the largest organic farm in the region.  My favourite dishes here are Penne con ragù di Cinta (pork ragout) or Pici with ragù all'aglione (tomato and garlic ragout), Zuppa di farro (spelt soup), Cinghiale in umido (wild boar), Rasato al Brunello (veal with Brunello Wine) – all of which are Tuscan specialities.  And of course you must have some wine – Brunello di Montalcino – the vineyards are just down the road!"
How much Walking?

Full days: 14-19 km per day, 4¾ - 6 hrs walking
Using shortening options: 9-14km per day, 3-4 hrs (using lifts)
Getting up to the hilltop towns at the end of each day always makes it seem harder! Walking mainly on tracks. Highest point on route: 600m.
Medium: Average cumulative uphill stretches (CUSs) 537m (480m – 610m) per day.
Easy-medium: CUSs 355m (300m – 400m) using shortening options
GPX file available for handheld GPS or smartphone App for complete route.
Important note: Times given for each day are  walking times for an "average" walker and exclude stops.  "CUSs" stands for "Cumulative Uphill Stretches" and measures the aggregated ascents in each day, expressed in metres of climb.  See "Walk Grading" for more information.
When to go?
The best months to walk: April, May, June, September, October
Other possible months: July, August, November
The variety of tracks in the beautiful Tuscan landscape give good walking at any time during our suggested season, but particularly in late spring with its wide open views. Early September can be dry but later and into October much greener after the post-summer rains and the approach of autumn colours.
Start Dates
Recommended
Possible
Unavailable
Weather Chart
Temperature and rainfall chart for Southern Tuscany
Itinerary
Day 1 - Arrive in Montalcino
After a taxi from Buonconvento station, arrive in Montalcino and enjoy exploring this majestically-sited hilltop town as you choose a restaurant for your evening meal and set about tasting some Brunello.
Day 2 - Montalcino to Bagno Vignoni
Drop down from Montalcino to the fertile farmland below, and further to the sleepy meadows of the Asso valley and its occasionally exciting river fording. Finally, a walk in along the Orcia valley to your next accommodation near the ancient baths at Vignoni. (Upgrade to a spa hotel adjacent to the baths, and perhaps stay an extra night to enjoy the spa all day – admission included in the upgrade price!) (Medium-hard: 6 hrs, 19 km, CUSs 520m, or medium: 4 hrs, 14 km, CUSs 400m with lift)
Day 3 - Bagno Vignoni to Pienza
Start off up the hill to the delightful hamlet of Vignone, with its great view of Rocca d'Orcia on the other side of the Orcia valley, and then down to San Quirico, an unassuming yet attractive town with a fine medieval core – time for a coffee (or lunch if you start late!). Then a ramble across typical Tuscan rolling fields to the best hilltop town of them all, and a world heritage site – Pienza. (Medium: 4¼ hrs, 14 km, CUSs 610m or easy-medium: 3¼ hrs, 10 km, CUSs 365m with lift).
Day 4 - Pienza to Montepulciano
For your last day, a walk across the pretty countryside east of Pienza to little Monticchiello, and perhaps a coffee stop. Afterwards, navigate through woodlands and up onto the ridge again for a great approach to Montepulciano via the extravagant temple of San Biagio, before climbing the infamous Montepulciano ramp to the cathedral square and your triumphant finale. (Medium: 4½ hrs, 14 km, CUSs 480m, or easy-medium 3 hrs, 9 km, CUSs 300m with lift)
Departure day
Depart for home (or choose to stay further nights)
Travel Information
ARRIVING BY AIR
The best 'local' airports are Pisa and Florence.  Intercontinental flights use Rome. Flight information can change rapidly and not all flights run daily.
Land by: 17:30 (Pisa or Florence) for public transport connections to Siena (15:30 if starting at Buonconvento or Montalcino)
Return flight earliest:  13:30 (Florence), 15:00 (Pisa). Earlier flights possible missing breakfast, alternatively overnight in Florence/Pisa.
Flight information can change rapidly and not all flights run daily. Please do check directly with the airlines' websites or Skyscanner (see below) before finalising any booking with us. Do not book your flights until we have confirmed that we have provisionally reserved accommodation for you.
For up-to-date schedules and flights from all airports check Skyscanner.
See "Getting to the start of your walk" below for transfer information.
ARRIVING BY TRAIN
Nearest railway station:
Start:  Siena (unless starting in either Buonconvento or Montalcino, in which case Buonconvento)
Finish:  Chiusi-Chianciano Terme
Sample journey by rail:
Via Rome: Rome to Florence, Florence to Siena ~3½ hrs
Chiusi-Chianciano Terme to Rome: ~2 hrs direct
We suggest thetrainline.com for times, ticket booking and other information.
ARRIVING BY CAR
Not ideal (unless your first night is in Montalcino), but best is to drive to Montalcino and park in a public car park there (supplement). Taxi to your first night and back at the end.
Getting to the start of the walk
The first hotel is in Siena, Buonconvento or Montalcino, and the last in Montepulciano.  Transfer times and methods are suggested from Pisa airport below.
PISA AIRPORT
Outward: Two buses or train + bus, change in Florence.  Allow ~3½ hrs from touchdown in Pisa to arrival in Siena.
Return: Bus to Chiusi-Chianciano Terme, then train from there via change in Florence to Pisa Centrale, change on to shuttle train to Pisa airport. Allow ~4hrs.
FLORENCE AIRPORT
Outward: Shuttle bus to centre, then bus to Siena ~2hrs
Return: Bus to Chiusi-Chianciano Terme, then train to Florence and shuttle bus to airport ~3hrs
Full transfer advice, including timetables, is provided in your Walkers' Pack. Contact us if you would like additional pre-booking information.
Where You'll Stay
This route offers a range of hotels.  Our standard options include a little B&B in central Siena (sadly often full), a countryside restaurant with great views and excellent rooms, two typical authentic Italian ones, a little one at the edge of Pienza old town with fantastic views, and a quirky one in Montepulciano with rooftop terrace (in season). Upgrades can include smart international (Montalcino), a former monastery (Pienza) and ultra-smart boutique (Montepulciano).  Take your pick!  You might also like to consider Montalcino's Dei Capitani (one of our alternative hotels) and its pool if booking for late June, July or early September.
Night 1
Family run hotel with excellent restaurant.
Night 3 (Upgrade)
Former Franciscan convent near the Cathedral, converted into slightly faded hotel with panoramic terrace. Choose a room with view over the Valle d'Orcia.
Montalcino – Vecchia Oliviera (B&B)
Tastefully decorated, cool and airy, just outside old town, with pool.
Website
Bagno Vignoni – Hotel le Terme (dinner, B&B)
Recently refurbished hotel overlooking the original thermal pool, with own pool/spa.
Website
Pienza – Piccolo Hotel la Valle (B&B)
Gloriously positioned and comfortable hotel just outside the old town.
Website
Pienza – Il Chiostro (B&B)
Former Franciscan convent near the Cathedral, converted into slightly faded hotel with panoramic terrace. Choose a room with view over the Valle d'Orcia.
Website

Staying in Rome
We think we have one of the best and most reasonably priced places to stay in Rome – Roberta's B&B Orologio.
In a narrow street between the Piazza Navona and the Vatican, Roberta has been our Rome host for the last twelve years and has never let us down.  With her stylish charm and attention to detail she ensures that if you return to Rome you will stay there again.
Prices
Price: from £
640
for 4 nights
Total 4 nights in double/twin room, all breakfasts and luggage transfers between all hotels on walking route; full Walkers Pack with route directions, maps, transfer and background information; local telephone support.
Locally levied tourist taxes are not included.
All prices are per person unless otherwise indicated, and are based on a standard booking in May. Prices may vary seasonally and a fixed price will be given to you before you commit.
Single Room Supplement (SRS): from £150
Lone Traveller Additional Supplement (LTAS): from £150
Large Party Saving (LPS): Groups of more than 2 people (on an identical itinerary, on the same booking and booked at the same time) –  discount of at least £15 per person
Maximum party size: 10
Add Ons
Additional nights or upgrade hotels: Contact On Foot Holidays for prices (vary with season)
Sending Walkers Packs to addresses outside the UK:  £10-£40 (per pack, location dependent)
Our local team
Daniele Cavazzoni
Daniele's early passion for nature led him to explore all the Italian regions on foot. He started working as a nature guide for an international tour operator, working around the Indian Ocean and in the African savannah.

Sign up to our Newsletter
Witty, compelling and full of fantastic ideas for your
next walking holiday. It's the perfect travel companion!