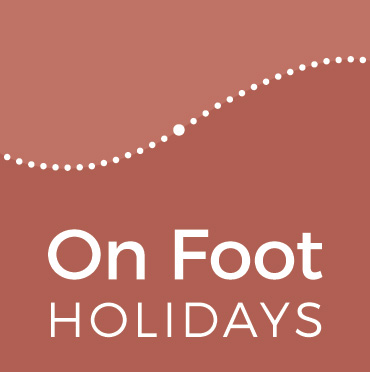 View Shortlist
Office now closed
Opening Times
Office hours: Mon - Fri 09:00 - 17:30; Sat 09:30 - 13:00
Office hours: Mon - Fri 09:00 - 17:30; Sat 09:30 - 13:00
Office hours: East Coast USA: Mon - Fri 09:00 - 17:30 (04:00 - 12:30 local time); Sat 09:30 - 13:00 (04:30 - 08:00)

West Coast USA: Mon - Fri 09:00 -17:30 (01:00 - 09:30 local time); Sat 09:30 - 13:00 (01:30 - 05:00)
Office hours: Ottawa: Mon - Fri 09:00 - 17:30 (04:00 - 12:30 local time); Sat 09:30 - 13:00 (04:30 - 08:00)

Vancouver: Mon - Fri 09:00 - 17:30 (01:00 - 09:30 local time); Sat 09:30 - 13:00 (01:30 - 05:00)
Office hours: Canberra: Mon - Fri 09:00 - 17:30 (20:00 - 04:30 local time); Sat 09:30 - 13:00 (20:30 - 24:00)
Office hours: Mon - Fri 09:00 - 17:30 (22:00 - 06:30 local time); Sat 09:30 - 13:00 (22:30 - 02:00)
Office hours: Mon - Fri 09:00 - 17:30 (check internet for local time equivalent); Sat 09:30 - 13:00
Umbria – 7 nights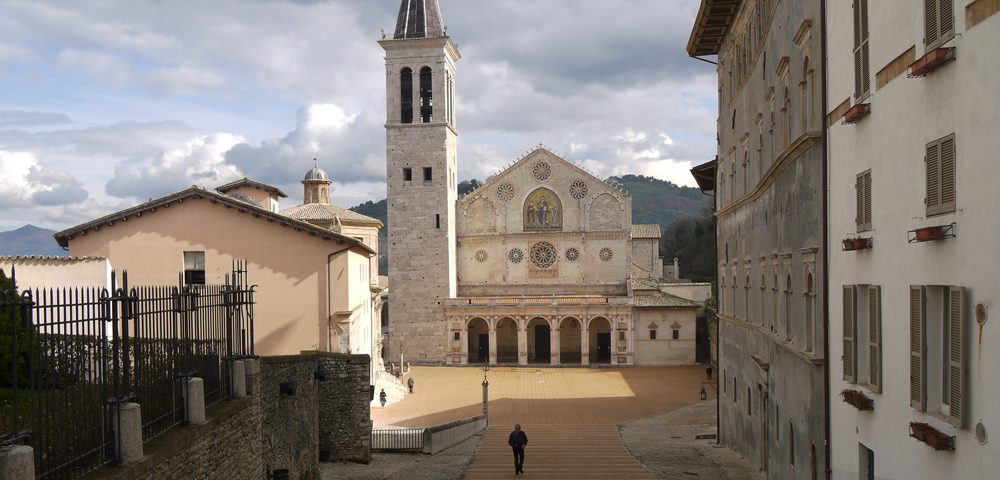 Spoleto Cathedral
Labro at dawn
Umbrian mountain path
Entrance arch into Casperia
Meadow near Casperia
Cookery course, Casperia
The Sabine Hills
Sunset over Stefano's olive groves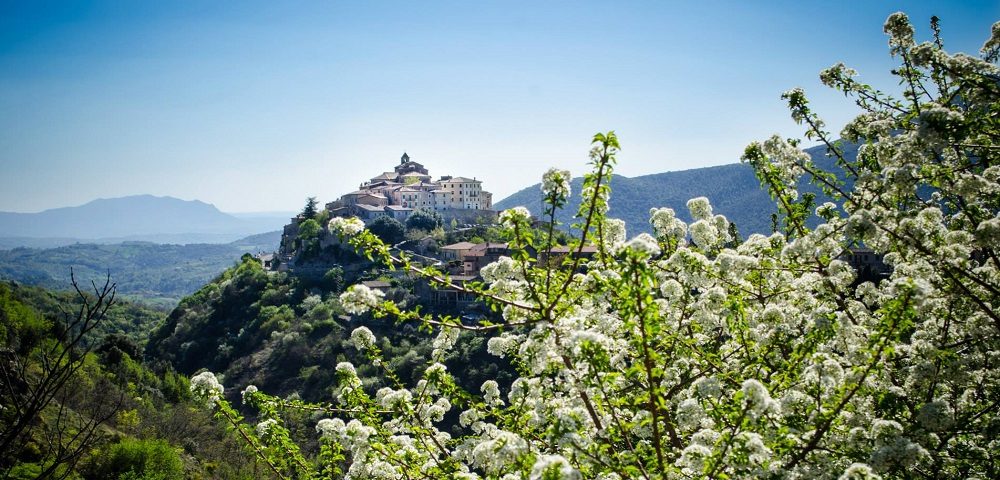 Cottanello
Autumn gold in Piediluco
Sanctuario di Greccio
What I liked most was the joy of discovery each day - heading out with my GPS, map and notes to see what unfolded.
My favorite day was the walk from La Pila to Labro. I was able to break it up by stopping for a snack in Arrone and then for a late lunch in Piediluco. The final stretch up to Labro was so spectacular, with poppies blooming at the base of the last climb up to Labro, and a view to die for of Lago Piediluco from my lovely hotel room.
Laurie Gunn, Portland, USA - June 2022
We have not enjoyed a holiday so much for as long as we can remember. The countryside was quite glorious particularly at the end of May when the wild flowers are in full bloom. The birds were in full song and seeing wild boar and black squirrels was a bonus.
Roderic and Liz Mather, Skipton, UK - May 2022
We walked for a week in the Umbrian sunshine, following paths originally walked by St Francis of Assisi. The walking was rewarding, the scenery beautiful, the meals and drinks at the end of each day somehow tasted better as we felt we'd had to work for them.
Anon - January 2022
We like the On Foot concept and the ability to see the true country rather than the tourist traps, and to interact with locals. Love to support the local economies. On the value front, the trips are great value.
Stephanie Tsacoumis, USA - September 2021
Le Mole sul Farfa - well!!
That view on approach - so true, the best of the walk. Elisabeth has created a real oasis here, from the view out of the window in our room, the bed, linen, towels and smelly stuff in the bathroom to the food! Perfect, should have stayed more nights.
Tracey Collins, London, UK - October 2019
A thoroughly enjoyable walk through very attractive countryside and charming hilltop towns, with excellent accommodation throughout.
Marc Jeffery, Samobor, Croatia - September 2021
Superb walking and food in the foothills of Umbria.
A week of quiet, beautiful walking through villages, meadows, woods, hills and valleys with the knowledge that a lovely room, welcoming hosts and fantastic food awaits.
Andy - May 2019
We've just returned from our holiday in Umbria and it was wonderful.
Beautiful trails and the instructions were excellent. We relied on them completely with very rare checking on the GPS. We found all the people we came into contact with incredibly friendly, although as we were so late in the season we didn't meet a single other walker on the trails.
Bertie Maxwell, London, UK - October 2018
We have had the good fortune to travel the world, first, second and third class, and cannot recall a better planned and more joyous trip than our walking trip with On Foot.
The food and accommodations were delightful, the walking/trail/countryside extraordinary and both the nightly hosts and the locals in the bars and restaurants so friendly and kind. Our deep-felt thanks to the staff of On Foot for a perfect trip and their wonderful attention to detail.
Jane and Eric Englund, Wisconsin, USA - September 2018
More independent feedback
At a glance
7 nights (6 days walking) - with just one night at the end in Mompeo. See 'Prices' tab for what's included.
Suggested route pairing: Tuscany, Amalfi Coast
How much walking?
Full days: 12-21 km per day, 4¾-6¾ hrs walking
Using shortening options: 8-16 km per day, 2¾-5½ hrs (using lifts)
Spoleto, the Sabine Hills, the Way of Saint Francis and the Duchy
If you're interested in walking this route in 2023 and beyond, please contact us and we will let you know when it's available to book!
A remarkable extended walk down the spine of Italy from Spoleto, just south of Assisi, to the abbey of Farfa, at the southern tip of the Sabine Hills, designed for the experienced walker.  It goes through the territory of the old Duchy of Spoleto, which was founded by the Lombards in the 6th century AD.  Its destination, the abbey, was founded by Duke Faraold II of Spoleto in the 7th century.  Much of the first few days uses the Via Francigena, so Saint Francis is never far away in the churches and shrines you pass.

From the medieval town of Spoleto, with its cathedral, fortress, ancient streets and sophisticated streetlife, your walk leads you (after a short lift at the start) over the hills to the pretty Val Nerina at Ferentillo;  onward past vine-clad pastures to the lake at Piediluco, the last remnant of a stretch of water that once filled the whole of the Rieti Plain. Stay at hilltop Labro in one of two beautifully restored village houses, before crossing the Plain to the Sabine Hills at Greccio, where Saint Francis is believed to have invented the Christmas Nativity scene, and whose cell you can visit. Cross the hills, through Cottanello, then on to Casperia (staying in a palazzetto), to Mauro and Ornella's "real" Agriturismo (have their wines, olive oil, goats cheese and prosciutto for supper) and finally a night in Mompeo, where our route advisor Stefano and his family will be ready to greet you. On your final morning you could walk to the Abbey of Farfa to complete your pilgrimage, if your itinerary allows before your onward train journey.  You can also add a night or two in Rome at our favourite B&B.
Walked by On Foot staff: Simon and Debbie, and in part by others!
Consider pairing this route with: Tuscany (2½ hr transfer), or Amalfi Coast (5 hr transfer)
REVIEWS: For independent walker reviews submitted to the Association of Independent Tour Operators visit Aito.com.
ARTICLE: Read an article about the Albergo Diffuso organisation (which includes our accommodation in Labro) from Sawdays here.
TRAVEL ADVICE: To find the latest travel advice from the Foreign & Commonwealth Office for UK citizens travelling to Italy, click here. Citizens of other nations will also find it useful, but should always check their appropriate local agency.
COVID-19 SAFETY PRECAUTIONS: Please read our summary of current regulations.
Here's a lovely short video about the olive harvest at Stefano and Elisabeth's organic farm at Mompeo, where you'll spend the last two nights of your holiday. With thanks to Alex Koryakin for this evocative little film.
Route Highlights
Medieval Spoleto and the aqueduct
The lake of Piediluco and hilltop Labro
The fortified villages of Sabina
Wooded hills and high pastures
The palazzetta in Casperia
Montenero
A Roman villa and one of the oldest olive trees in central Italy!
This route features the following characteristics and interests: Pilgrimage, Villages and farms, Drive to route, Food, History
We Recommend
Extra nights in Spoleto (to have a good look at this lovely town), hilltop Labro (your host has many ideas for activities or you can just relax), Casperia (see below for cookery course), optional night in Misciani for a half day experience of goat's milk collection and cheese making, pasta making or foraging (enquire for prices), or to relax by Stefano and Elisabeth's pool in Mompeo, and nights in Rome.
Eating and Drinking
At La Torretta in Casperia, you can stay an extra day learning to prepare a traditional 4 course meal with an antipasto, a primo, secondo and contorno, and dolce!  The primo is always pasta made from scratch (no machines) so slow pasta-making which is a lot of fun as well as a workout; with the fresh pasta you would then make stuffed ravioli, or fettucine or pasta alla chitarra, with a light fresh sauce. As members of the slow food movement they try to provide organic products with no food miles (or kilometres), which will therefore vary according to season; a light meat course will be served after the pasta with  local veg, and usually daughter Jennifer's award-winning tiramisù for dessert. They serve good quality wines from Lazio with the meal, always D.O.C.  These cooking lessons are offered with a minimum of 4 (preferred – 2 people sometimes possible) participants, but you can normally join a group if necessary (supplement from €85 per person, including lesson, full 4 course dinner, wines and an after-dinner liqueur; courses subject to availability and participating numbers).
At Misciani, you will eat truly from the fruits of the (local) earth – but you can also help to make them happen, with various farm-based activities available including milking the goats, cheese making, foraging, pasta making etc.. allow half a day (supplement).
At Mompeo, chef Elisabeth is a superb vegetarian cook, which gives the lie to the idea that such food can be dull or non-sustaining.  With luck you will be able to sample Stefano's olive oil, and you will certainly be able to buy preserves (having tasted them at breakfast).
How much Walking?

Full days: 12-21 km per day, 4¾-6¾ hrs walking
Using shortening options: 8-16 km per day, 2¾-5½ hrs (using lifts)
Walking on old hill paths and tracks. Good waymarking. Highest point on route: 1065m.
Medium-hard: Average cumulative uphill stretches (CUSs) 625m (350m-750m) per day.
Medium: CUSs 457m (340m – 600m) using shortening options
GPX file available for handheld GPS or smartphone App for complete route.
Important note: Times given for each day are  walking times for an "average" walker and exclude stops.  "CUSs" stands for "Cumulative Uphill Stretches" and measures the aggregated ascents in each day, expressed in metres of climb.  See "Walk Grading" for more information.
When to go?
The best months to walk:  May, June, September, October
Other possible months: April, July
These tree-clad hills offer a certain amount of shade, except on the higher reaches, where exposure can be high. The elevation tempers the otherwise fierce heat of the summer too, so we can offer this unique route for most of the walking year except peak holiday period times in July and August.  Our final accommodation is often fully booked, so do reserve your dates as early as possible.
If you're interested in walking this route in 2023 and beyond, please contact us and we will let you know when it's available to book!
Start Dates
Recommended
Possible
Unavailable
Weather Chart
Temperature and rainfall chart for Labro
Itinerary
Day 1 - Arrive in Spoleto
Arrive in Spoleto, settle in to your accommodation and explore the old town. Extra night recommended.
Day 2 - Spoleto to Ferentillo
After a short lift (to the top of the hill!), a leg-loosening first day along pretty paths and easy tracks across the hills to the pretty Val Nerina at Ferentillo, where you stay in a beautifully sited agriturismo with pool. (Medium: 5 hrs, 15 km, CUSs 350m)
Day 3 - Ferentillo to Labro
A lovely and easy walk into Ferentillo (via the Mummy Museum (yes!) if open) down the Val Nerina as far as Arrone (lunch?) before striding off into the vine-clad hills which precede the lake at Piediluco. Take it easy alongside the water before the fin-du-jour slog to the top, where you stay in the heart of the village in one of two beautiful conversions. (Medium hard 5 hrs, 20 km, CUSs 700m, or medium 4 hrs, 15 km, CUSs 450m if you summon a lift from Piediluco (supplement).)
Day 4 - Labro to Greccio
Down to the plain, and cross to the Sabine Hills to join Route Advisor Stefano's self-made-and-waymarked path through the woods to the Santuario di Greccio. Visit the church and St Francis's cell before a final push to your comfortable hotel in Greccio village proper. (Medium-hard: 4¾ hrs, 17 km, CUSs 750m, or medium: 3¾ hrs, 13½ km, CUSs 550m with lift on final stretch from Santuario to Greccio)
Day 5 - Greccio to Casperia
A long-ish day with a sting at the start. Climb to the top of the Sabine Hills (views of the Apennines) to a remote shrine, then down through woods and bucolic pastures to the dramatic hilltop village of Cottanello. Stop here for a snack, and continue with a walk down one of the oldest roads from the town to its ancient bridge; then a pleasant country road walk through attractive woodland. Visit pretty Montasola and end at Casperia, the best of the hilltop towns, and a stylish Palazzetta. (Hard: 6½ hrs, 21 km, CUSs 750m, or medium: 4 hrs, 11 km, CUSs 600m with taxi at end)
Option
Your host Maureen suggests: "An extra day here could involve short local walks around the old mule paths, to the next village for lunch, or just along the valley below. We have cooking lessons for (preferred )min 4 people - three hours hands on followed by Italian 4 course meal with wines."
Day 6 - Casperia to Misciani
Walk (or arrange for a taxi through your host) from Casperia to the fine fortified village of Roccantica, which is definitely worth an explore and a coffee stop, before you start walking – a gentle climb up the Valle de Galantina to a waterfall; then through high pastures down the valley leading to Mauro and Ornella's quiet agriturismo (Medium: 4½ hrs walking, 11 km, CUSs 510m, plus start as above for purists)
Option
Spend an extra night in this beautiful place, and experience some real old Umbria - a half day experience of goat's milk collection and cheese making, pasta making or foraging (enquire for prices) - led by Mauro.
Day 7 - Misciani to Mompeo
This magical day takes you through the open woodland below Misciani to the almost-perfect village of Montenero, where time has stood still for a century or more, except for the Bar Neno, where you can stop for a bite to eat and drink.  Afterwards, continue down the river valley along quiet tracks before climbing steeply up to the ridge top, from where you will spy the twin hilltop villages of Salisano and Mompeo, next to which lies your goal, route advisor Stefano and Elisabeth's beautifully positioned organic farm. (Medium:  4½ hrs, 15 km, CUSs 640m)
Departure day
Depart for home – or why not a night or two in Rome at our favourite B&B?
Travel Information
ARRIVING BY AIR

The best airport is Rome Fiumicino (Leonardo Da Vinci) (including intercontinental flights), though Rome Ciampino and Ancona are also useful.  (Perugia airport transfers are only feasible by taxi.)
Land by: 15:00 for public transport connections to Spoleto or Casperia.
Return flight earliest: No time limit if staying final night in Rome. If not, 11:00 for train connections from Mompeo or Casperia (see transfer information below).
Earliest return time not applicable if using pre-booked taxi.
Flight information can change rapidly and not all flights run daily. Please do check directly with the airlines' websites or Skyscanner (see below) before finalising any booking with us. Do not book your flights until we have confirmed that we have provisionally reserved accommodation for you.
For up-to-date schedules and flights from all airports check Skyscanner.
See "getting to the start of the walk" below for transfer information.
ARRIVING BY TRAIN
Nearest railway stations:
Start: Spoleto (Poggio Mirteto for 4 night option)
Finish: Mompeo – Fara in Sabina; Casperia – Poggio Mirteto (Rome Termini if including night(s) in Rome)
Sample journey by rail:
Via Rome: Shuttle train into city, then direct train to Spoleto; or direct train from Fiumicino airport or city train stations to Poggio Mirteto (for Casperia)
Mompeo to Rome: direct train from Fara Sabina (or Poggio Mirteto) to Rome Fiumicino or the city centre.
We suggest thetrainline.com for times, ticket booking and other information.
ARRIVING BY CAR
Only suitable for those whose last night is in Mompeo. Park your car at Le Mole (just outside Mompeo – no charge, but leave keys with your hosts). Taxi back to start (supplement).
Getting to the start of the walk
The first hotel is in Spoleto (Casperia for 4 night option) and the last in Mompeo (or Casperia for 5 night option). Transfer times and methods are suggested for Rome Fiumicino airport below. For train arrival transfers see below.
Outward: from Fiumicino train/train/local bus or taxi 3 hrs. Taxi whole way possible but very expensive.
Return: Direct train from Fara in Sabina or Poggio Mirteto to Fiumicino airport 1.5 hrs, or shuttle/local taxi from Rome B&B to airport.
For prebookable taxi prices see "Prices".
Transfers from/to train stations:
Outward: Spoleto or Casperia – taxi pre-booked for you to your accommodation, payable locally.
Return: Lift from Mompeo to railway station included (from Casperia, pay locally). If staying in Rome, from Rome Termini, bus or local taxi to B&B, and same on return to station.
Full transfer advice, including timetables, is provided in your Walkers' Pack. Contact us if you would like additional pre-booking information.
Where You'll Stay
A great variety of accommodation, from palaces to traditional hotels to committed agriturismos. All comfortable, some memorable.
Staying in Rome
We think we have one of the best and most reasonably priced places to stay in Rome – Roberta's B&B Orologio.
In a narrow street between the Piazza Navona and the Vatican, Roberta has been our Rome host for the last twleve years and has never let us down.  With her stylish charm and attention to detail she ensures that if you return to Rome you will stay there again.
Prices
Price: from £
990
for 7 nights
Total 7 nights in double/twin room, all breakfasts, 4 evening meals, 1 picnic, lift from Spoleto to the start of first walk and from Mompeo to Fara Sabina station (departure day), luggage transfers between all hotels on walking route; full Walkers Pack with route directions, maps, transfer and background information; local telephone support.
All prices are per person unless otherwise indicated, and are based on a standard booking in May. Prices may vary seasonally and a fixed price will be given to you before you commit.
Single Room Supplement (SRS): From £165
Lone Traveller Additional Supplement (LTAS): From £280
Large Party Saving (LPS): Groups of more than 2 people (on an identical itinerary, on the same booking and booked at the same time) –  discount of at least £65 per person
Maximum party size: 8 (more with some triple rooms)
Add Ons
Extra B&B night in Labro: From £45 pp sharing; £25 single supp
Extra B&B night in Casperia: From £41 pp sharing; £22 single supp
Further Dinner, B&B night in Misciani: From £68 pp sharing; £18 single supp
Nights in Rome: From £63 pp sharing; £40 single supp
Extra nights in other centres: Contact On Foot Holidays
Taxi from Mompeo to Rome centre or either Rome airport: Contact On Foot Holidays
Sending Walkers Packs to addresses outside the UK:  £10-£40 (per pack, location dependent)
Guiding services by Stefano Fassone: Contact On Foot Holidays
Our local team
Elisabeth de Coster & Stefano Fassone
Elisabeth and her partner Stefano (and their children Marit and Theo) live and work on an organic agriturismo close to the Gorge of Farfa, for which they have recently obtained national protection.

Sign up to our Newsletter
Witty, compelling and full of fantastic ideas for your
next walking holiday. It's the perfect travel companion!