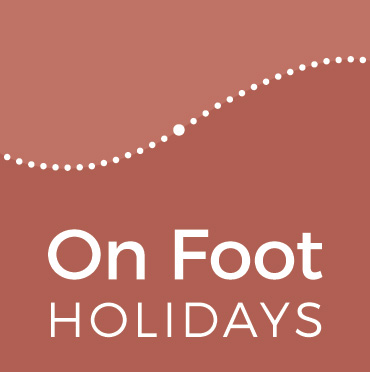 View Shortlist
Office now closed
Opening Times
Office hours: Mon - Fri 09:00 - 17:30; Sat 09:30 - 13:00
Office hours: Mon - Fri 09:00 - 17:30; Sat 09:30 - 13:00
Office hours: East Coast USA: Mon - Fri 09:00 - 17:30 (04:00 - 12:30 local time); Sat 09:30 - 13:00 (04:30 - 08:00)

West Coast USA: Mon - Fri 09:00 -17:30 (01:00 - 09:30 local time); Sat 09:30 - 13:00 (01:30 - 05:00)
Office hours: Ottawa: Mon - Fri 09:00 - 17:30 (04:00 - 12:30 local time); Sat 09:30 - 13:00 (04:30 - 08:00)

Vancouver: Mon - Fri 09:00 - 17:30 (01:00 - 09:30 local time); Sat 09:30 - 13:00 (01:30 - 05:00)
Office hours: Canberra: Mon - Fri 09:00 - 17:30 (20:00 - 04:30 local time); Sat 09:30 - 13:00 (20:30 - 24:00)
Office hours: Mon - Fri 09:00 - 17:30 (22:00 - 06:30 local time); Sat 09:30 - 13:00 (22:30 - 02:00)
Office hours: Mon - Fri 09:00 - 17:30 (check internet for local time equivalent); Sat 09:30 - 13:00
Wales: Southern Snowdonia short break
Expansive views from the summit of Cadair Idris
Dolgellau nestled in the valley
Cadair Idris - ever present
Views down the estuary
An old mine tramway on the ascent of Diffwys
Late summer colour in the mountains
Nearing the summit
Estuary views from Precipice Walk (a less vertiginous option is available...)
Streams tumble through ancient woodland
Almost at the top - the ascent of Diffwys
Views over the valley
Travellers Blog
Monday 14th June | Posted by On Foot Staff
view article
Autumnal colours of purple heather and rowan trees laden with bright red berries, wonderful walks, bakery delights to stuff in our backpacks, great far-reaching views on every route, friendly town.
Diffwys - a real gem, and only one solitary walker on the mountain.
Marisa Allen, Salisbury, UK - September 2021
Hats off to On Foot - Diffwys doesn't get a mention in the Cicerone guide to Snowdonia, but the instructions insisted we did it, and they were right.
On the way up the views to Cadair Idris, the Mawddach estuary and the railway viaduct at Barmouth have been steadily improving, but on reaching the summit ridge of Diffwys a whole new landscape of North Wales opens up - the coast to Harlech and beyond, the Llyn Peninsula, and the high mountains of northern Snowdonia. We remain high for another couple of miles on a broad grassy ridge - this is effortless and spectacularly scenic walking, and we have it to ourselves.
M and J, UK - May 2021
More independent feedback
At a glance
3 or more nights (a variety of walking options is provided, depending on your energy levels!). We recommend extra nights as there are plenty of walks to choose from and there is a huge amount to do in the local area, particularly if you bring your own car. See 'Prices' tab for what's included.
How much walking?
Full days: 10-22km, 4-8 hrs walking
Using shortening options: Shortening options on some days, using local transport when necessary
Dolgellau: in the shadow of Cadair Idris
Welcome to On Foot's Wales; all the drama and majesty of Southern Snowdonia's peaks combined with three or more nights in the historic town of Dolgellau. The generally accepted pronunciation is 'Dol-geth-lee' but 'Dol-geth-lie' is the more correct Welsh version…
The Snowdonia National Park echoes the beauty and wilderness of the Scottish highlands, but offers a gentler landscape of trickling brooks and gushing waterfalls, craggy peaks and rippling hills, bleating sheep and hardy mountain goats. All of this is framed against a backdrop of every shade of green imaginable.
Less visited than 'Northern Snowdonia', the trails are quieter and the villages better preserved, none more so than Dolgellau itself. Inhabited since the 11th century, the town has particular associations with Quakerism – the Pennsylvanian town and college of Bryn Mawr were named after the Dolgellau home of a 17th Century Quaker emigrant to the USA. Formerly known for its woollen, tanning and printing industries as well as mining (the Clogau mine has supplied gold for several royal wedding rings), it's now a friendly market town serving the agricultural community and the summer visitors.
After a night's rest in an elegant townhouse hotel or luxury B&B, choose from one of our carefully designed walking options, offering a variety of grades from an easy ramble exploring the history of the Dolgellau Quakers to the medium/hard ascent of Cadair Idris. All of our routes avoid extreme hill-walking; we want you to be able to experience the glory of the scenery at your pace. Take a picnic, bring a book and bask in the beauty of the mountains.
Walked by On Foot staff: Harriet, Heather (and Stuart).
REVIEWS: For independent walker reviews submitted to the Association of Independent Tour Operators visit Aito.com.
COVID-19 SAFETY PRECAUTIONS: Please read our summary of current regulations.
Route Highlights
The summits of Cadair Idris and Diffwys – neighbouring mountains offering vastly different experiences
Waterfalls at Rhaeadr Ddu and Arthog – these are peaceful streams in summer, but impressive torrents after rain
Picturesque Creggenan Lakes
The conifer forests of Coed-y-Brenin with their towering Douglas Firs
Unbeatable views from Precipice Walk
In late summer, dazzling amounts of Heather in luminous shades of purple
Lucky walkers may see wild mountain goats – we did!
This route features the following characteristics and interests: Mountains, Villages and farms, Woods, Birdwatching, Drive to route, History
We Recommend
Allow enough time to do this incredible area justice. Drive to the route if you can, as you may wish to explore further afield when you have had your fill of walking. Is that even possible, though...?
How much Walking?

Full days: 10-22km, 4-8 hrs walking
Using shortening options: Shortening options on some days, using local transport when necessary
A good variety of walks from easy-medium to hard. All the routes are on footpaths or bridleways and only occasional forays onto asphalt. Easy navigation using our notes, maps and GPS files.
Easy-medium to hard: Average cumulative uphill stretches (CUSs) 675m (325m-935m) per day.
NB: Some terrain can be marshy, particularly after prolonged periods of rain and although it's easy to deviate onto firmer ground, walking boots and walking poles are advisable for this route.
GPX file available for handheld GPS or smartphone App for complete route.
Important note: Times given for each day are  walking times for an "average" walker and exclude stops. "CUSs" stands for "Cumulative Uphill Stretches" and measures the aggregated ascents in each day, expressed in metres of climb.  See "Walk Grading" for more information.
When to go?
The best months to walk: May to September
Other possible months: April, October
The best walking is through the late spring, summer and early autumn, though in early or late season our choice of walks means there are low level routes for days when the weather might make the higher routes inadvisable. If you'd like to walk during UK school summer holidays (late July to end of August), be sure to book early to secure your preferred dates.
Note: Many restaurants close on Mondays so try and work around this if possible.
Start Dates
Recommended
Possible
Unavailable
Weather Chart
Temperature and rainfall chart for Dolgellau
The walking on this route is best enjoyed in fine weather and gentle temperatures, but the weather in the mountains is uncertain at any time of year. Walkers should be prepared for wet weather even in the summer. Avoid the winter months as the days are too short and cold, though experienced walkers could venture out in early spring/late autumn - ask On Foot for advice!
Itinerary
Day 1 - Arrive in Dolgellau
Arrive in Dolgellau and relish the mountain air before exploring the town and deciding on somewhere for dinner. For early arrivals, consider a leg stretch with our short Quaker Circuit on the edge of the town - a perfect introduction to the Welsh countryside.

Listed below is a menu of walks available and we hope to add to these as time goes by. The walks can, of course, be done in any order. Some start and end in Dolgellau, others will require you to take a local bus/taxi (or your car) to the start/end points and details are included on each walk.
Day 2 - Dolgellau Circuits
You have a lovely choice of walks today:
Ganllwyd Circuit. A long day but not a demanding one. Leave Dolgellau and head north across the Mawddach River. A gentle ascent through trees emerges onto a balcony path above the river – in late summer this hillside is covered with vibrant heather. The path soon heads away from the river onto deserted lower slopes of Y Garn. With views across the valley to the right, the path meanders through gorse and heather, to reach a disused gold mine. Pass into the confines of the National Trust and descend the valley alongside the spectacular Rhaeadr Ddu Waterfalls which go on and on… From Ganllwyd the return journey starts in Coed-y-Brenin under its towering Douglas Fir trees, followed by a short, sharp climb onto the ominously named Precipice Walk. Take advantage of the well-placed bench at the end of the path to admire the view, before an easy descent to Llyn Cynwch and the return to Dolgellau. (7hrs walking (allow 8hrs) 21km, CUSs 730m)
Arthog to Dolgellau. An easy walk starting at the Mawddach Estuary and the village of Arthog. The path climbs past a series of cascading waterfalls, soothing and harmonious after dry weather; violent and awe-inspiring after heavy rain. After a gentle ascent through the trees, the path emerges into the open, with wonderful views to Barmouth and Bardsey Island. Stop for a moment to watch the fishermen at Cregennan Lakes, before continuing through the foothills of the Cadair Idris range. After a quick dip into the next valley, join an old drover's road back into Dolgellau. (4¾hrs walking (allow 6¼hrs) 12¼km, CUSs 490m)
Day 3 - A day in the mountains
Two fantastic peaks to choose from, both offering fantastic views…
Cadair Idris. The most famous peak in southern Snowdonia and it is a reputation justly deserved. The ascent is surprisingly gentle and the views from the very start of the walk are breath-taking. A well-maintained path allows easy access to the summit so although you will not be alone (!), there are more than enough views to go around. Leave your fellow walkers behind and continue NE along the ridge to the second highest peak of the Cadair range, Mynydd Moel and from there make a steep descent down the eastern slopes. As you walk back towards Dolgellau, the looming massif of Cadair Idris rears up to the SW, evidence of the day's significant achievements. (7hrs walking (allow 8hrs) 14km, CUSs 935m)
Diffwys Circuit. Don't discard this walk in favour of Cadair Idris; the views are equal to, if not more impressive than those from Cadair, and the mountain is wonderfully uncrowded. An easy ascent through the forest starts the day, before entering a landscape where you'll see some remains of the once-flourishing mining industry. The summit of Diffwys looms ahead at a daunting height, but the path is forgiving and there are only a few short, very steep sections. After cresting a ridge, the landscape falls away on every side and your efforts are rewarded by far-reaching views all around, with the sea tantalisingly close. The descent is gentle but the sting in the tail is the final climb past Clogau gold mine, before a quick march back to the car park. (4¾hrs walking (allow 6¼hrs) 14km, CUSs 800m)
Departure day
Depart for home. If not pressed for time, you may be able to fit in a final walk before you leave this wonderful part of Wales behind – until the next time…
Travel Information
ARRIVING BY RAIL
The nearest sizeable train station is at Machynlleth from where you can take a bus on to Dolgellau (journey time 35 mins). If you have time to spare, take the train onwards as it hugs the coast from Machynlleth and across the viaduct to Barmouth. There are also train stations at Newtown and Aberystwyth.
ARRIVING BY BUS
There is a regular bus service from Bangor, Machynlleth and Aberystwyth to Dolgellau. Ask On Foot for the timetable.
ARRIVING BY CAR
Please let us know if you plan to drive to Dolgellau so that we can advise on parking arrangements. Parking is available in the town centre for £7.50 per 24 hours.
Getting to the start of the walk
Dolgellau town-centre is easily accessed by public transport and as Dolgellau is a small town, you will be able to walk to your accommodation in only a few minutes.
If you plan to drive, please ensure that you have told On Foot so that we can help you to arrange parking.
Where You'll Stay
Our preferred choice is a historic family-run hotel, and there are other options in Dolgellau if this is not available.
Night 1, 2 & 3
Dolgellau – Y Meirionnydd (B&B)
A small hotel with only five rooms, each furnished differently. Upgrade to the Mawddach or Meirion rooms for a little extra comfort.
Dolgellau – Y Meirionnydd (B&B)
A small hotel with only five rooms, each furnished differently. Upgrade to the Mawddach or Meirion rooms for a little extra comfort.
Website
Prices
Price: from £
325
for 3 nights
Total 3 nights in double/twin room, 3 breakfasts; walking route directions and day maps, transfer and background information; local telephone support.
All prices are per person unless otherwise indicated, and are based on a standard booking in May. Prices may vary seasonally and a fixed price will be given to you before you commit.
Single Room Supplement (SRS): From £150
Lone Traveller Additional Supplement (LTAS): From £65
Maximum party size: 8
Add Ons
Extra nights: From £55 pp
Sending Walkers Packs to addresses outside the UK: £10-£40 (per pack, location dependent)
Travellers Blog
Monday 14th June | Posted by On Foot Staff
view article
Our local team
On Foot Holidays team
This route has been designed by the staff team at On Foot Holidays in Salisbury.

Sign up to our Newsletter
Witty, compelling and full of fantastic ideas for your
next walking holiday. It's the perfect travel companion!