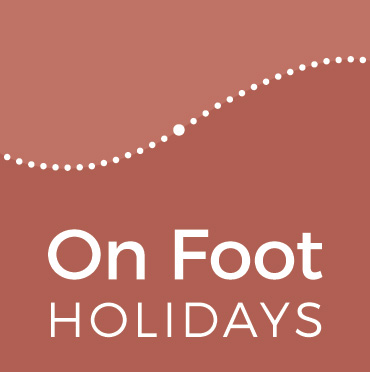 View Shortlist
Office now closed
Opening Times
Office hours: Mon - Fri 09:00 - 17:30; Sat 09:30 - 13:00
Office hours: Mon - Fri 09:00 - 17:30; Sat 09:30 - 13:00
Office hours: East Coast USA: Mon - Fri 09:00 - 17:30 (04:00 - 12:30 local time); Sat 09:30 - 13:00 (04:30 - 08:00)

West Coast USA: Mon - Fri 09:00 -17:30 (01:00 - 09:30 local time); Sat 09:30 - 13:00 (01:30 - 05:00)
Office hours: Ottawa: Mon - Fri 09:00 - 17:30 (04:00 - 12:30 local time); Sat 09:30 - 13:00 (04:30 - 08:00)

Vancouver: Mon - Fri 09:00 - 17:30 (01:00 - 09:30 local time); Sat 09:30 - 13:00 (01:30 - 05:00)
Office hours: Canberra: Mon - Fri 09:00 - 17:30 (20:00 - 04:30 local time); Sat 09:30 - 13:00 (20:30 - 24:00)
Office hours: Mon - Fri 09:00 - 17:30 (22:00 - 06:30 local time); Sat 09:30 - 13:00 (22:30 - 02:00)
Office hours: Mon - Fri 09:00 - 17:30 (check internet for local time equivalent); Sat 09:30 - 13:00
Introduction
This travellers blog is where you will find many things - latest news, the musings of our experienced staff and much more. We plan also to use it as a pictorial knowledge. Let us know if you would like "how to" instructions and we will put them here.


Solo walking – is it for you?
Back to News
Thursday 24th March | Posted by On Foot Staff
We're often asked whether it is possible for one person to walk a route alone – it may be that you don't have like-minded holiday companions, or the dates don't work out, or you just like your own company. For the vast majority of our routes the answer is YES, and you'll be very welcome.
That said, unless you're already an experienced solo walker there are some things you should think about carefully, and we make a few modest conditions to ensure your safety.
Firstly, consider the time of year and the likely weather conditions. Getting a little lost on your own when the weather is poor and the days short is no fun at all. Avoid early and late season and choose walks where you are likely to come across people and villages. And the evenings are jollier if you aren't the only person there!
You'll be put in touch with a local contact, who can advise you and respond if you get into difficulty. Therefore, it is especially important that you carry a mobile phone when walking alone.
A walking partner is another pair of eyes for navigation, but a GPS is just as good. It's a condition that all solo walkers carry a GPS unit or smartphone App compatible with our walking tracks, and know how to use it. We can help you set this up if you haven't used it before.
So have a browse around our website and ask us which holiday would be right for you. Maybe choose one of the more easily navigable routes (Bohemian Paradise, Camino Primitivo, Castles of the Rhine, or Naxos and Amorgos), or a single-centre holiday where you can strike up a relationship with your hosts (such as the island of Andros). We suggest that you avoid the most challenging or remote routes.
Finally, the knotty problem of pricing. Rest assured that we never seek to profit from solo walkers, but simply to cover our costs. The starting prices quoted on our website are based on two sharing, where costs such as rooms, walkers pack, luggage transfers, taxis and booking admin are shared. When just one person goes, there's no avoiding the fact that these costs need to be borne by just one. See more details here, and we'll do our best to work out a holiday for you within your budget.
Happy walking!
Feedback from some of our solo walkers
This really was one of the best experiences I have ever had. I've travelled a lot however the whole concept was absolutely wonderful. And I loved travelling on my own in this situation, it was so easy. (Amalfi Coast)
I was very happy. Essentially I wanted a quiet solo holiday and only needed constructive help with accommodation and walking notes. All these were as I would have wanted. (Castles of the Rhine)
I had an amazing time, the trip was everything I had hoped. Thanks for all your help in the planning and a big thank you to Aznar. I reached the 'end of the earth'. (Lighthouse Way)
Shaun was great, as I was a solo walker he made sure to call me before I set out, and checked in by text each evening to ensure I made it OK, along with a weather report and brief overview of the next day's walk. (Yorkshire Dales)
Back to News

Sign up to our Newsletter
Witty, compelling and full of fantastic ideas for your
next walking holiday. It's the perfect travel companion!