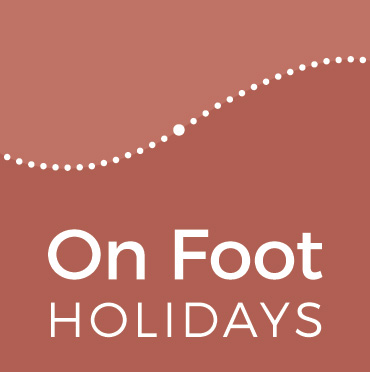 View Shortlist
Office now closed
Opening Times
Office hours: Mon - Thurs 08:30 - 18:00
Fri 08:30 -17:00; Sat 09.30 to 13:00
Office hours: Mon - Thurs 08:30 - 18:00
Fri 08:30 -17:00; Sat 09.30 to 13:00
Office hours: East Coast USA: Mon - Thurs 08:30 - 18:00 (03:30 - 13:00 local time)
Fri 08:30 - 17:00 (03:30 - 12:00); Sat 09:30 to 13:00 (04:30 - 08:00)

West Coast USA: Mon - Thurs 08:30 -18:00 (00:30 - 10:00 local time)
Fri 08:30 -17:00 (00:30 - 09:00); Sat 09.30 to 13:00 (01:30 - 05:00)
Office hours: Ottawa: Mon - Thurs 08:30 - 18:00 (03:30 - 13:00 local time)
Fri 08:30 - 17:00 (03:30 - 12:00); Sat 09:30 to 13:00 (04:30 - 08:00)

Vancouver: Mon - Thurs 08:30 -18:00 (00:30 - 10:00 local time)
Fri 08:30 -17:00 (00:30 - 09:00); Sat 09.30 to 13:00 (01:30 - 05:00)
Office hours: Canberra: Mon - Thurs 08:30 - 18:00 (19:30 - 05:00 local time)
Fri 08:30 - 17:00 (19:30 - 04:00); Sat 09.30 to 13:00 (20:30 - 24:00)
Office hours: Mon - Thurs 08:30 - 18:00 (21:30 - 07:00 local time)
Fri 08:30 - 17:00 (21:30 - 06:00); Sat 09.30 to 13:00 (22:30 - 02:00)
Office hours: Mon - Thurs 08:30 - 18:00 (check internet for local time equivalent)
Fri 08:30 - 17:00; Sat 09.30 to 13:00
Introduction
This travellers blog is where you will find many things - latest news, the musings of our experienced staff and much more. We plan also to use it as a pictorial knowledge. Let us know if you would like "how to" instructions and we will put them here.
Spring returns to Europe
Back to News
Monday 15th March | Posted by On Foot Staff
FESTIVALS OF SPRINGTIME
For those in the northern hemisphere, the weather is beginning to brighten and the lure of donning wellington boots for a rain-spotted stroll becomes hard to resist. In Britain, we celebrate the retreat of the cold weather by weekend visits to the garden centre but overseas, the change of seasons is marked with slightly more flair…
BULGARIA

'Baba Marta' day ('Grandma March') is celebrated on March 1st and heralds the start of spring. There are many versions of the folktale but in essence, Baba Marta chases away the cold weather and welcomes in the spring. To mark the occasion, Bulgarians wear and exchange 'martenitsi' – red and white interwoven strings – which are worn until the first stork of the year is spotted by the wearer. The martenitsi symbolise health and happiness. Here's what our guide and Bulgarian Local Contact says: "It is an old pagan tradition, where we put on our wrist small yarn dolls in red and white color and wish each other healthy days.
"We wear those little amulets until we see the first stork. The male storks arrive first, and normally you can see them in the villages in mid March. Quite often there is plenty of snow when they arrive. They reconstruct the nests and wait for the females, another week or so later. Our storks travel quite a big distance, and some can spend the winter as far as South Africa." Photo of Local Contact, Milena, and her family.
Milena is one of the guides for our escorted hiking route in the Rila Mountains in south-western Bulgaria. Have a look at the route here!
SLOVENIA

Legend has it that on the 12th March, birds are joined in wedlock and if a maiden looks into the sky, the first bird she sees will indicate what type of husband she will have. This is known as St Gregory's Day but there is another reason the day is important. Local Contact, Miha, tells us all about it: "Some blacksmiths used to celebrate the day when the daylight becomes powerful enough for them to stop using candles. To mark this they would 'throw the light into the water', meaning they floated lit candles on the river.
"This tradition has its origins in pagan Slavic times, when on the first day of spring, the god creator (light, fire) Perun met the god of the underworld (and water) Veles. Later on, the blacksmith's tradition was adopted by local children and is maintained by families in order to hail the coming of spring, light and love. So let there be lots of light and love!"
Miha is the Local Contact for our self-guided walking holiday between Ljubljana and Trieste – click here for details!
IN OTHER NEWS
Our contacts in Greece have been making the most of the clearer skies, by checking all the trails on the islands and in the villages where they live. The Mediterranean climate means the landscape is already bedecked in vibrant new growth and a myriad of flowers, bold and bright, is decorating the paths and hillsides.  See their photos below!
We have four self-guided walking routes across Greece – have a look on our website here.
We hope you have enjoyed reading about some local traditions and that it won't be long before you are out there and seeing them for yourselves. If you're not quite ready to travel this year, then look further ahead to 2022 when we are already reserving holidays for eager-footed walkers.
Milena and Miha have already summed it up, but we add our thoughts to theirs in wishing you health and happiness for the coming year, whatever it may bring.
Back to News

Sign up to our Newsletter
Witty, compelling and full of fantastic ideas for your
next walking holiday. It's the perfect travel companion!
When you're ready to travel, we'll be here to help you choose your next walking holiday
Welcoming walkers from all across the world
• Free Cancellation •
• Free postponement •
• Lots of lovely routes •
BOOK WITH CONFIDENCE
SEE OUR COVID BOOKING POLICY