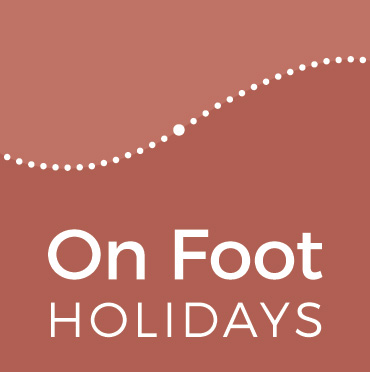 View Shortlist
Office open now
Opening Times
Office hours: Mon - Fri 09:00 - 17:30; Sat 09:30 - 13:00
Office hours: Mon - Fri 09:00 - 17:30; Sat 09:30 - 13:00
Office hours: East Coast USA: Mon - Fri 09:00 - 17:30 (04:00 - 12:30 local time); Sat 09:30 - 13:00 (04:30 - 08:00)

West Coast USA: Mon - Fri 09:00 -17:30 (01:00 - 09:30 local time); Sat 09:30 - 13:00 (01:30 - 05:00)
Office hours: Ottawa: Mon - Fri 09:00 - 17:30 (04:00 - 12:30 local time); Sat 09:30 - 13:00 (04:30 - 08:00)

Vancouver: Mon - Fri 09:00 - 17:30 (01:00 - 09:30 local time); Sat 09:30 - 13:00 (01:30 - 05:00)
Office hours: Canberra: Mon - Fri 09:00 - 17:30 (20:00 - 04:30 local time); Sat 09:30 - 13:00 (20:30 - 24:00)
Office hours: Mon - Fri 09:00 - 17:30 (22:00 - 06:30 local time); Sat 09:30 - 13:00 (22:30 - 02:00)
Office hours: Mon - Fri 09:00 - 17:30 (check internet for local time equivalent); Sat 09:30 - 13:00
Introduction
This travellers blog is where you will find many things - latest news, the musings of our experienced staff and much more. We plan also to use it as a pictorial knowledge. Let us know if you would like "how to" instructions and we will put them here.


Still looking for a summer walking holiday?
Back to News
Wednesday 24th April | Posted by On Foot Staff
High summer in Europe is a wonderful time, full of fun, festivities, sunshine and gelato. But the best weather for lounging on a beach might be a touch too warm for comfortable hiking. For great walking through glorious landscapes in July and August, head for the mountains, or consider somewhere with beach options for the days you may prefer to be more sedentary. Here are a few recommendations:
Cooling mountain breezes will provide welcome relief in the height of summer in the Alps. The peaks are a challenge at any time, but on both our Alpine routes you can make use of ski-lifts to get up some of the sharper ascents. Explore the foothills of Mont Blanc with our Chamonix and the French Alps holiday, or get a flavour of the South Tyrol in the Italian Dolomites. For some seaside relaxation after the mountains of our Alpes Maritimes walk, spend a couple of nights at Menton on the French Riviera.
England enjoyed record temperatures last summer, but can usually expect to be more comfortable for hiking than southern Europe. Walk through the Yorkshire Dales landscape of dry stone walls and sheep meadows before tackling the peak of Ingleborough. In the southwest maybe explore the sweeping moorland of Devon, or ramble through Dorset's pretty villages to the Jurassic Coast.
The woodland glades of our Bohemian Paradise vacation provide shade for all but the hottest of August days. In this seemingly enchanted landscape you'll encounter fairy tale castles, forests and strange, labyrinthine rock towers.
Island holidays, even when warm, are a good choice. Based at only one or perhaps two hotels throughout your stay, you'll have the flexibility to choose what to do each day, and if you really can't face walking, there are opportunities to go for a swim and lounge on the beach instead. The Greek islands of Naxos and Amorgos or Andros, though very warm in high summer, offer the chance to mix a more traditional seaside holiday with your explorations on foot.
Back to News

Sign up to our Newsletter
Witty, compelling and full of fantastic ideas for your
next walking holiday. It's the perfect travel companion!