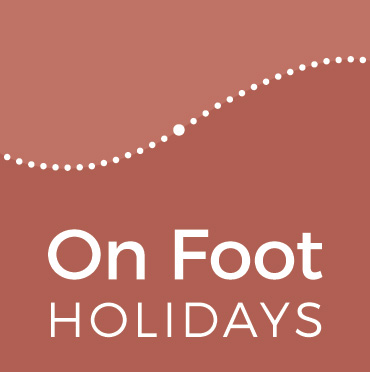 View Shortlist
Office now closed
Opening Times
Office hours: Mon - Thurs 08:30 - 18:00
Fri 08:30 -17:00; Sat 09.30 to 13:00
Office hours: Mon - Thurs 08:30 - 18:00
Fri 08:30 -17:00; Sat 09.30 to 13:00
Office hours: East Coast USA: Mon - Thurs 08:30 - 18:00 (03:30 - 13:00 local time)
Fri 08:30 - 17:00 (03:30 - 12:00); Sat 09:30 to 13:00 (04:30 - 08:00)

West Coast USA: Mon - Thurs 08:30 -18:00 (00:30 - 10:00 local time)
Fri 08:30 -17:00 (00:30 - 09:00); Sat 09.30 to 13:00 (01:30 - 05:00)
Office hours: Ottawa: Mon - Thurs 08:30 - 18:00 (03:30 - 13:00 local time)
Fri 08:30 - 17:00 (03:30 - 12:00); Sat 09:30 to 13:00 (04:30 - 08:00)

Vancouver: Mon - Thurs 08:30 -18:00 (00:30 - 10:00 local time)
Fri 08:30 -17:00 (00:30 - 09:00); Sat 09.30 to 13:00 (01:30 - 05:00)
Office hours: Canberra: Mon - Thurs 08:30 - 18:00 (19:30 - 05:00 local time)
Fri 08:30 - 17:00 (19:30 - 04:00); Sat 09.30 to 13:00 (20:30 - 24:00)
Office hours: Mon - Thurs 08:30 - 18:00 (21:30 - 07:00 local time)
Fri 08:30 - 17:00 (21:30 - 06:00); Sat 09.30 to 13:00 (22:30 - 02:00)
Office hours: Mon - Thurs 08:30 - 18:00 (check internet for local time equivalent)
Fri 08:30 - 17:00; Sat 09.30 to 13:00
Introduction
This travellers blog is where you will find many things - latest news, the musings of our experienced staff and much more. We plan also to use it as a pictorial knowledge. Let us know if you would like "how to" instructions and we will put them here.
Stretching our legs near Salisbury
Back to News
Thursday 04th March | Posted by On Foot Staff
Now that signs of spring are beginning to appear here in Wiltshire, the On Foot staff have been making the most of the country walks on our doorstep. We are blessed to have wide expanses of lovely countryside in our corner of southern England around Salisbury, where the wide horizons of the chalk downs are intersected by cosy valleys with pretty villages and an abundance of wildlife.
Heather was exploring near her home on Salisbury Plain this week, and was lucky enough to come across a large 'drove' of Great Bustards (yes, we have spelled that correctly!). These huge birds can weigh up to 20 kg (44 lb), and are an impressive sight as they feed together in big sociable groups. During the breeding season the males make elaborate courtship displays, showing off their pure white tail feathers and grey moustaches.
Sadly they were hunted to extinction in Great Britain in the 1830s, but a conservation project has been carefully reintroducing them in recent years to Salisbury Plain where they would once have been plentiful. With the help of eggs rescued by conservationists across Europe, the population here is now self-sustaining and breeding in the wild – a tremendous local success story.
For a chance to visit Wiltshire, take a look at our Salisbury Short Break, with three nights (minimum) based in the medieval cathedral city and a range of walks to choose from in the surrounding countryside. Maybe add a quick visit to Stonehenge too!
Also starting with a night in Salisbury is our route through Dorset, passing through the idyllic rural landscapes that were so beloved by novelist Thomas Hardy, and finishing at the spectacular Jurassic Coast.
There are plenty of opportunities to spot the best of Europe's bird life on our walking holidays. Find your inspiration here, such as looking for griffon vultures circling the cliffs of Andalucia, choughs above the coastal path in Cornwall, or possibly spotting an Eleonora's Falcon on the island of Andros.
Back to News

Sign up to our Newsletter
Witty, compelling and full of fantastic ideas for your
next walking holiday. It's the perfect travel companion!
When you're ready to travel, we'll be here to help you choose your next walking holiday
Welcoming walkers from all across the world
• Free Cancellation •
• Free postponement •
• Lots of lovely routes •
BOOK WITH CONFIDENCE
SEE OUR COVID BOOKING POLICY