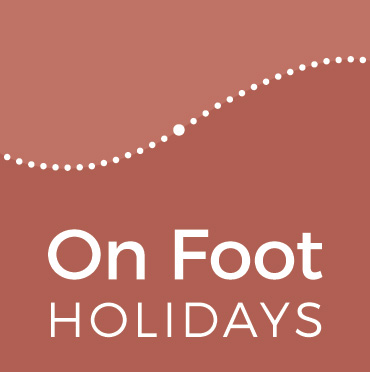 View Shortlist
Office now closed
Opening Times
Office hours: Mon - Thurs 08:30 - 18:00
Fri 08:30 -17:00; Sat 09.30 to 13:00
Office hours: Mon - Thurs 08:30 - 18:00
Fri 08:30 -17:00; Sat 09.30 to 13:00
Office hours: East Coast USA: Mon - Thurs 08:30 - 18:00 (03:30 - 13:00 local time)
Fri 08:30 - 17:00 (03:30 - 12:00); Sat 09:30 to 13:00 (04:30 - 08:00)

West Coast USA: Mon - Thurs 08:30 -18:00 (00:30 - 10:00 local time)
Fri 08:30 -17:00 (00:30 - 09:00); Sat 09.30 to 13:00 (01:30 - 05:00)
Office hours: Ottawa: Mon - Thurs 08:30 - 18:00 (03:30 - 13:00 local time)
Fri 08:30 - 17:00 (03:30 - 12:00); Sat 09:30 to 13:00 (04:30 - 08:00)

Vancouver: Mon - Thurs 08:30 -18:00 (00:30 - 10:00 local time)
Fri 08:30 -17:00 (00:30 - 09:00); Sat 09.30 to 13:00 (01:30 - 05:00)
Office hours: Canberra: Mon - Thurs 08:30 - 18:00 (19:30 - 05:00 local time)
Fri 08:30 - 17:00 (19:30 - 04:00); Sat 09.30 to 13:00 (20:30 - 24:00)
Office hours: Mon - Thurs 08:30 - 18:00 (21:30 - 07:00 local time)
Fri 08:30 - 17:00 (21:30 - 06:00); Sat 09.30 to 13:00 (22:30 - 02:00)
Office hours: Mon - Thurs 08:30 - 18:00 (check internet for local time equivalent)
Fri 08:30 - 17:00; Sat 09.30 to 13:00
Introduction
This travellers blog is where you will find many things - latest news, the musings of our experienced staff and much more. We plan also to use it as a pictorial knowledge. Let us know if you would like "how to" instructions and we will put them here.
There's still time for a (flexible) summer escape with On Foot Holidays
Back to News
Thursday 21st June | Posted by Simon Scutt
If you don't yet have anything planned, and are reasonably flexible with your dates, it's not too late to take advantage of the European summer with an On Foot self-guided walking holiday.  Get away from the crowds with one of our mountain or coastal walks, where fresh breezes will make for comfortable walking temperatures in July or August.  And while it seems a strange reason to recommend our home country, it is reasonably safe to say that England will not be too hot for your hiking adventure!
For the best of the mountains we suggest Chamonix and the French Alps, with breathtaking Alpine views, flower-decked meadows, and some challenging climbs (or cable car rides if you are feeling less energetic).  Andros is unique amongst the Greek islands in its easterly sea breezes and surprisingly green landscape – it's a short holiday, so how about adding a couple of days on a neighbouring island to relax on a beach?  Any of our three routes in England would be a good choice – for instance our newest holiday in the Yorkshire Dales has a mix of historic towns, pretty vales and a high peak as the finale.
Check the diary, and give us a call! The key to booking during the peak season is to be flexible with your plans, so it will help to have a choice of starting dates and an open mind regarding accommodation options. We will do our very best to create a walking holiday that is perfect for you.
Back to News

Sign up to our Newsletter
Witty, compelling and full of fantastic ideas for your
next walking holiday. It's the perfect travel companion!