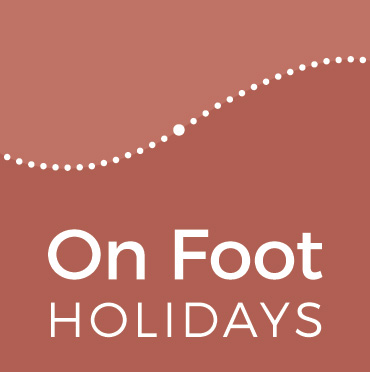 View Shortlist
Office now closed
Opening Times
Office hours: Mon - Fri 09:00 - 17:30; Sat 09:30 - 13:00
Office hours: Mon - Fri 09:00 - 17:30; Sat 09:30 - 13:00
Office hours: East Coast USA: Mon - Fri 09:00 - 17:30 (04:00 - 12:30 local time); Sat 09:30 - 13:00 (04:30 - 08:00)

West Coast USA: Mon - Fri 09:00 -17:30 (01:00 - 09:30 local time); Sat 09:30 - 13:00 (01:30 - 05:00)
Office hours: Ottawa: Mon - Fri 09:00 - 17:30 (04:00 - 12:30 local time); Sat 09:30 - 13:00 (04:30 - 08:00)

Vancouver: Mon - Fri 09:00 - 17:30 (01:00 - 09:30 local time); Sat 09:30 - 13:00 (01:30 - 05:00)
Office hours: Canberra: Mon - Fri 09:00 - 17:30 (20:00 - 04:30 local time); Sat 09:30 - 13:00 (20:30 - 24:00)
Office hours: Mon - Fri 09:00 - 17:30 (22:00 - 06:30 local time); Sat 09:30 - 13:00 (22:30 - 02:00)
Office hours: Mon - Fri 09:00 - 17:30 (check internet for local time equivalent); Sat 09:30 - 13:00
Introduction
This travellers blog is where you will find many things - latest news, the musings of our experienced staff and much more. We plan also to use it as a pictorial knowledge. Let us know if you would like "how to" instructions and we will put them here.
Tuscany – Leonardo da Vinci's inspiration
Back to News
Tuesday 02nd April | Posted by On Foot Staff
This is the year to get to know Leonardo da Vinci, as the 500th anniversary of his death sparks special exhibitions and interest in the Tuscan-born genius worldwide. What better reason could there be to explore the land of his birth, and decide for yourself whether the rocky landscapes of his paintings were a creation of his imagination, or whether they really do represent the hills and valleys of this much-loved region of Italy.
If you're travelling through Florence on the way to our self-guided walk in Southern Tuscany, why not add an extra day to visit the Leonardo Museum at Vinci, where exhibits include recreations of some of the machines in his meticulous drawings. His birthplace at nearby Anchiano is an easy 3km walk from here. Back in Florence, the Museo Galileo is reconstructing his collection of books, and there are more of his machines at the Leonardo da Vinci Museum.
In Britain, selections of drawings from the Royal Collection are on display at twelve museums around the country, culminating in larger shows in London and Edinburgh later in the year. The Metropolitan Museum in New York is displaying some rarely seen Leonardo drawings, and there's more in Milan, Venice and France.
While Leonardo was growing up in rural Tuscany, Pope Pius II was transforming his home village into the hilltop Renaissance town that is Pienza, a highlight of our walk, and now designated a UNESCO World Heritage Site. Sturdy town walls surround the 15th century cathedral, palaces, winding streets, and the central piazza where the neighbourhoods of the town vie for glory in an annual cheese-rolling competition! Upgrade to Il Chiostro hotel just metres from the cathedral for a little luxury in this former Franciscan convent, where you can relax in front of the view across the valley after a day rambling through the rolling hills.
Daniele Cavazzoni looks after On Foot's route in Tuscany. He grew up in the Tuscan countryside, where his parents produced organic pecorino cheese. After studying wildlife conservation, he travelled widely, exploring the world's natural wonders, and spends as much time as he can spotting migratory birds in the tropics.
Daniele keeps a close eye on our route, checking the footpaths and looking out for any changes that need to be made to our route notes, as well as helping walkers if they need assistance.
Back to News

Sign up to our Newsletter
Witty, compelling and full of fantastic ideas for your
next walking holiday. It's the perfect travel companion!