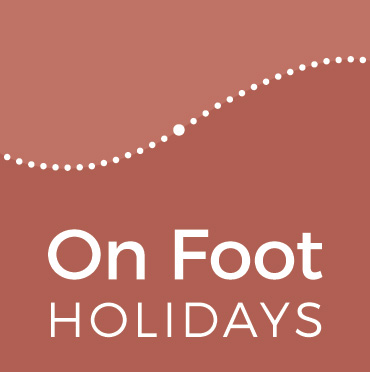 View Shortlist
Office open now
Opening Times
Office hours: Mon - Fri 09:00 - 17:30; Sat 09:30 - 13:00
Office hours: Mon - Fri 09:00 - 17:30; Sat 09:30 - 13:00
Office hours: East Coast USA: Mon - Fri 09:00 - 17:30 (04:00 - 12:30 local time); Sat 09:30 - 13:00 (04:30 - 08:00)

West Coast USA: Mon - Fri 09:00 -17:30 (01:00 - 09:30 local time); Sat 09:30 - 13:00 (01:30 - 05:00)
Office hours: Ottawa: Mon - Fri 09:00 - 17:30 (04:00 - 12:30 local time); Sat 09:30 - 13:00 (04:30 - 08:00)

Vancouver: Mon - Fri 09:00 - 17:30 (01:00 - 09:30 local time); Sat 09:30 - 13:00 (01:30 - 05:00)
Office hours: Canberra: Mon - Fri 09:00 - 17:30 (20:00 - 04:30 local time); Sat 09:30 - 13:00 (20:30 - 24:00)
Office hours: Mon - Fri 09:00 - 17:30 (22:00 - 06:30 local time); Sat 09:30 - 13:00 (22:30 - 02:00)
Office hours: Mon - Fri 09:00 - 17:30 (check internet for local time equivalent); Sat 09:30 - 13:00
Introduction
This travellers blog is where you will find many things - latest news, the musings of our experienced staff and much more. We plan also to use it as a pictorial knowledge. Let us know if you would like "how to" instructions and we will put them here.


Vacancy – travel consultant
Back to News
Monday 06th November | Posted by On Foot Staff
We are recruiting!
While our new travel consultant will initially be part of our lively bookings team (training will be given on our bespoke reservations software), we are seeking a candidate willing to progress within the company, with opportunities when ready to take responsibility for the maintenance and development of our walking routes and their associated hotels and other services.
You should have excellent and up-to-date computer literacy (Word/Excel/Outlook), be outgoing, assiduous and confident, have a professional yet friendly telephone manner and excellent written English. You are likely to be a committed walker in your spare time, and should have an understanding of Europe and its cultures, as these are central to the On Foot product. Language skills (in particular Spanish/Italian) would be an advantage.
The job is full time with some evenings and Saturdays (time off in lieu). Excellent prospects for advancement for the right candidate. Initial salary negotiable (from £22,000 pa), 28 days paid holiday (including bank holidays), generous pension contributions, and the opportunity to walk our much-loved routes.
Important: When applying, candidates must write a personal covering paragraph as to why they think they are a good fit for this particular position. Applications without will not be acknowledged.
To apply, please send your CV, with a paragraph describing why you would be perfect for this post, to Simon Scutt, Director of On Foot Holidays, at simon@onfootholidays.co.uk
(No agencies.)
Back to News

Sign up to our Newsletter
Witty, compelling and full of fantastic ideas for your
next walking holiday. It's the perfect travel companion!