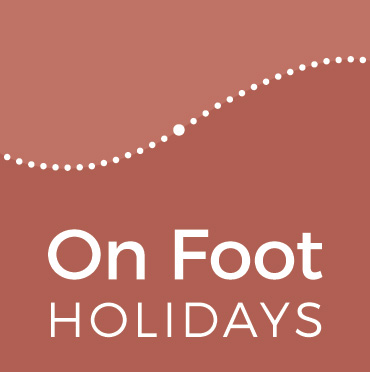 View Shortlist
Office now closed
Opening Times
Office hours: Mon - Fri 09:00 - 17:30; Sat 09:30 - 13:00
Office hours: Mon - Fri 09:00 - 17:30; Sat 09:30 - 13:00
Office hours: East Coast USA: Mon - Fri 09:00 - 17:30 (04:00 - 12:30 local time); Sat 09:30 - 13:00 (04:30 - 08:00)

West Coast USA: Mon - Fri 09:00 -17:30 (01:00 - 09:30 local time); Sat 09:30 - 13:00 (01:30 - 05:00)
Office hours: Ottawa: Mon - Fri 09:00 - 17:30 (04:00 - 12:30 local time); Sat 09:30 - 13:00 (04:30 - 08:00)

Vancouver: Mon - Fri 09:00 - 17:30 (01:00 - 09:30 local time); Sat 09:30 - 13:00 (01:30 - 05:00)
Office hours: Canberra: Mon - Fri 09:00 - 17:30 (20:00 - 04:30 local time); Sat 09:30 - 13:00 (20:30 - 24:00)
Office hours: Mon - Fri 09:00 - 17:30 (22:00 - 06:30 local time); Sat 09:30 - 13:00 (22:30 - 02:00)
Office hours: Mon - Fri 09:00 - 17:30 (check internet for local time equivalent); Sat 09:30 - 13:00
Caring for the places we love
Walking holidays are a comparatively low-impact way to take a holiday. Getting from one place to another using nothing but your own two feet is one of the most environmentally-friendly ways to spend your vacation. But there are ways we can minimise the effect of our travels on the beautiful locations we visit, and of course we must think more widely about caring for the whole of our planet too.

Here are some of the things we are doing, and suggestions of how you can help.
Responsible tourism
Our responsible tourism principles:
On Foot Holidays recognises its responsibility towards the beautiful rural places that our walkers visit, and the importance of minimising the impact of our presence.
We aim to deal with our suppliers fairly and honourably, and encourage environmental and social responsibility wherever possible.
We endeavour to reduce, reuse, recycle and replace in an environmentally responsible way every day, both in our office and when out walking.
Some things we have done:
We have appointed a staff working group to develop our responsible tourism objectives. Members of this group have undertaken training with AITO's Sustainable Tourism Project team. They work with the rest of our staff in Salisbury and on our routes to implement our initiatives.
We use local, family-run hotels and agri-tourism accommodation, as well as small-scale suppliers, in an effort to support the local economy. And we try to avoid tourist hotspots that are overburdened by tourism.
We encourage the use of public transport by clients, and minimise the impact of taxi journeys by sharing luggage transfers whenever possible and using the same vehicles for route shortening options.
By not printing brochures, we significantly reduce the environmental impact of marketing our holidays.
We keep as much as possible of our records digitally, to reduce the use of paper and ink cartridges. We always use recycled paper for office printing, and recycle as much as possible of all office consumables.
The majority of our staff travel to work on foot, by bicycle or on public transport.
We support some events local to our office, including a school Industry Day project where young people have a chance to try their hand at improving some of our initiatives. We're actively looking for more environmental projects to support locally or across Europe – suggestions welcome!
Some of our clients have raised the issue of the amount of plastic items in our Walkers' Packs. Much of the plastic content is now made of recycled and/or recyclable materials, and we are urgently looking for effective replacements for the remainder.
Some things you can do:
We encourage you to bring and refill reusable water containers.
You might like to reduce packaging by bringing a lunch box for your picnic, and asking hotels to fill it on days where they are providing your packed lunch. A travel cutlery set can be useful too – please avoid using disposable plastic cutlery.
We can't get away from the fact that the majority of our clients will be getting to their holiday by air. You can consider carbon off-setting your flights – there are various programmes where you can donate to environmental projects which will offset the carbon emitted by your flights. Check for an option to donate when booking your flight.
Get to your holiday by train. Admittedly this is a bit tricky for walkers living outside Europe! But there is a good choice of holidays reachable by train in one day from the UK, or consider a sleeper train to enjoy the journey and take the pressure off the timetable. There's a wealth of advice on The Man in Seat 61 website, and RailEurope is helpful for booking tickets. See the "Travel Information" tab on each route page of our website for advice on getting to the start of your holiday – we're working on upgrading the information here at the moment.
Let us know if you don't wish to receive a map holder in your Walkers' Pack.
And do please tell us if there are improvements we can make, or ideas for projects we can support.

Sign up to our Newsletter
Witty, compelling and full of fantastic ideas for your
next walking holiday. It's the perfect travel companion!