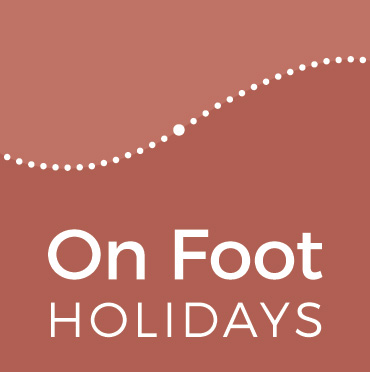 View Shortlist
Office now closed
Opening Times
Office hours: Mon - Fri 09:00 - 17:30; Sat 09:30 - 13:00
Office hours: Mon - Fri 09:00 - 17:30; Sat 09:30 - 13:00
Office hours: East Coast USA: Mon - Fri 09:00 - 17:30 (04:00 - 12:30 local time); Sat 09:30 - 13:00 (04:30 - 08:00)

West Coast USA: Mon - Fri 09:00 -17:30 (01:00 - 09:30 local time); Sat 09:30 - 13:00 (01:30 - 05:00)
Office hours: Ottawa: Mon - Fri 09:00 - 17:30 (04:00 - 12:30 local time); Sat 09:30 - 13:00 (04:30 - 08:00)

Vancouver: Mon - Fri 09:00 - 17:30 (01:00 - 09:30 local time); Sat 09:30 - 13:00 (01:30 - 05:00)
Office hours: Canberra: Mon - Fri 09:00 - 17:30 (20:00 - 04:30 local time); Sat 09:30 - 13:00 (20:30 - 24:00)
Office hours: Mon - Fri 09:00 - 17:30 (22:00 - 06:30 local time); Sat 09:30 - 13:00 (22:30 - 02:00)
Office hours: Mon - Fri 09:00 - 17:30 (check internet for local time equivalent); Sat 09:30 - 13:00
Privacy
All of your personal information is secure and never shared with third parties.
Our Privacy Policy
On Foot Holidays is a private limited company (On Foot Ltd) with offices in Salisbury, United Kingdom.
We do not share, sell or distribute your Personal Data with any third parties, except where a booking has been made with us.  In this case we will share pertinent details (insurance, mobile phone number, dietary and health) with our local service providers, but only where necessary for them to perform their function.
We will always abide by the Data Protection Act 1998 and the General Data Protection Regulation, and you may always contact us to find out precisely what information we hold about you.
The details we hold for you, as a client or potential client, are your contact details, which can include name, address, telephone number(s), email address.  We do not store any financial information like credit card numbers on our database.
Where you have booked or are in the process of booking a holiday we will additionally hold dietary preferences, health and insurance information, travel and transfer arrangements and details of your previous bookings, if any, including booking-related email correspondence.
We will keep any general email correspondence with you for a period of five years, then delete it.
Provided you have given your consent, we may contact you occasionally by email or by post to inform you of new services we will be providing, or events, information and other updates we think will be of interest to you.
If now or at any time in the future you decide that you do not wish to receive information from us and want to be removed from our standard mailing list, you may click the "unsubscribe" button at the bottom of any marketing email; alternatively please email or telephone us and let us know. We will ask you to renew your consent every ten years in any event.
This site may contain links to other sites. We are not responsible for the privacy practices or the content of such web sites.
On Foot Holidays Companion – Mobile Application
Location Information
We collect information about your location when you use our application, which is used only within the application to offer features like walking directions, points of interest near you, and show your current position on the walking route based on your general location.
Your location can be determined with varying degrees of accuracy by:
GPS and other sensor data from your device
Background Location
The application checks on your current location when your devices screen is off, or application closed.  This can be terminated by exiting the currently selected walk within the app, existing the app with the menu option provided, or selecting close from the notification within your device.
Data Collection
The application does not collect and store any user information during use.
When the user selected to report an issue within the app itself, the users current latitude and longitude is sent along with the message.

Sign up to our Newsletter
Witty, compelling and full of fantastic ideas for your
next walking holiday. It's the perfect travel companion!