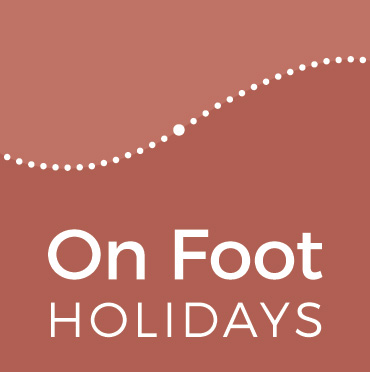 View Shortlist
Office now closed
Opening Times
Office hours: Mon - Fri 09:00 - 17:30; Sat 09:30 - 13:00
Office hours: Mon - Fri 09:00 - 17:30; Sat 09:30 - 13:00
Office hours: East Coast USA: Mon - Fri 09:00 - 17:30 (04:00 - 12:30 local time); Sat 09:30 - 13:00 (04:30 - 08:00)

West Coast USA: Mon - Fri 09:00 -17:30 (01:00 - 09:30 local time); Sat 09:30 - 13:00 (01:30 - 05:00)
Office hours: Ottawa: Mon - Fri 09:00 - 17:30 (04:00 - 12:30 local time); Sat 09:30 - 13:00 (04:30 - 08:00)

Vancouver: Mon - Fri 09:00 - 17:30 (01:00 - 09:30 local time); Sat 09:30 - 13:00 (01:30 - 05:00)
Office hours: Canberra: Mon - Fri 09:00 - 17:30 (20:00 - 04:30 local time); Sat 09:30 - 13:00 (20:30 - 24:00)
Office hours: Mon - Fri 09:00 - 17:30 (22:00 - 06:30 local time); Sat 09:30 - 13:00 (22:30 - 02:00)
Office hours: Mon - Fri 09:00 - 17:30 (check internet for local time equivalent); Sat 09:30 - 13:00
Frequently Asked Questions
Here are links to all those questions you have but can't find the answers to elsewhere - whether it's about guiding options, walking alone, how to book - or even if you are unsure that a walking holiday is right for you.

Remember that our office team thrives on giving advice. We know our routes well, and should be able to help you decide which route is right for you.
Walk Guiding Options
Self-guided walking – is it for you?
If you have not done this kind of walking before remember that you will be on your own, sometimes in quite remote areas, and even though we provide local telephone support, you have to know where you are in order for our local team to help you! You will be following our written directions, and should be able to use a compass (medium and hard walks). Map reading competence is also required for the higher-graded walks at least, and useful for the easier ones. If in doubt, ask us for advice. Check also that your fitness is appropriate to the grade of walk chosen.
Self-Guided:   The hands-off approach, but with an On Foot walkers' pack little can go wrong – our detailed maps (where available) and comprehensive written notes will keep you on track.  And if you do lose your way, a quick call to our local contact (who designed the route so knows it well) should sort you out.
Some routes are waymarked (with good signage or painted flashes), but most are not, so wayfinding can be an effort of concentration; check each individual route's "Grading" page for more on this.
All our routes are now GPS-tracked so if you are uncertain about your navigation skills (or are walking alone) our GPS file downloaded to a smartphone or dedicated GPS unit (such as Garmin) will make it well nigh impossible to get lost.  And our office team will help you set it up if you are a beginner with GPS. Find out how to use GPS here.
Part-Guided:  Think you can navigate but not 100% sure? Our local contact can help you to interpret our walking notes, use a compass and/or your pre-loaded GPS device, even read a map! We recommend using this service for your first walking day, or first and second walking days if you want additional comfort. Supplements apply – see pricing pages.
Fully Guided:  None of our routes are currently fully guided by default, but on some others (indicated in the text) we can offer a guide for the duration of the holiday, by arrangement. Guiding is normally by our Local Contact, and is dependent on availability. This option will increase the price of the holiday and is cost-effective normally only for groups of six or more.
GPS
If you are uncertain about your navigation skills then GPS is for you. With a suitable smartphone app or GPS unit, you just need to follow the path on the screen.

All of our self-guided walks now have GPS tracks available, and we will send them to you when we dispatch your Walkers Pack.
New to Walking Holidays?
Walking is good for both body and soul, witness the annual output of every public health department in the world anxious to keep sickness at bay. Yet it is so much more than that. It is fundamentally the best way to see and to get to know an area, its people and customs that has been devised. It's partly the pace – by going slowly you see more; equally though it's the receptive state of mind engendered by the act of walking. By the end you will be talking to the locals, be invited into their homes, politely tasting their home-produced firewater and swearing everlasting friendship.
Walking gets you off the beaten track. You may start off somewhere busy but in no time at all you are in the countryside, up into the hills, into the villages, where the pace of life slows and the hidden glories of nature and former cultures are ours to discover. You will not find big hotels, industrial food, clubs, bars, noise and feverishness; you will instead find peace, harmoniousness, little family run hotels, small slow-food restaurants and local wines.
Your choice between guided and self-guided will tend to head you towards one tour operator rather than another, so this is the first choice you have to make. But most of all, talk to a company that wants to advise you in your best interests. At On Foot Holidays we will never try to persuade you to do a walk that is not suitable for you. We want you to come back next year too!
How to Book
Step 1
Choose your route, number of nights and best start date. Have some alternative dates up your sleeve.
Step 2
Find a suitable flight or other means of travel but don't book it yet – see the advice under 'Travel Info' on each route page for recommended ways to access the holiday by rail, road or air, and suggested ways to connect two On Foot routes here. Call us for advice if the relevant timetables are not yet published, or if you don't have a computer (or friendly travel agent).  The best resource for flights we have found is www.skyscanner.net.
Step 3
Call or email us or use our Reservations link to check hotel availability and confirm the price. We will normally get back to you within 48 hours (not weekends). If the hotels have rooms for the days in question, we will make a provisional reservation for you.
Step 4
Once we have told you we've made a provisional reservation for you, you may book your flight or other travel arrangements (we give you a few days in which to do this). If the relevant flight schedules have not yet been published, see step 5 below.
Step 5
When you have booked your travel, contact us to confirm the booking. A deposit of £100 per person is payable. This deposit is non-refundable (though see below). If your departure is within 8 weeks, full payment is required. We will also check that you have read our booking conditions.
As part of our Booking Conditions we require you to have travel insurance to cover assistance, including full medical treatment and repatriation, in the event of accident, illness or death.  This should be in place before you travel and we will need details. We also recommend that you obtain cover against cancellation (by you).
If you are unable to book your travel because flight schedules have not yet been published, you may confirm (and pay your deposit) subject to a satisfactory flight being eventually available. Under these circumstances only, your deposit is fully refundable up to 90 days prior to your prospective start date. We will send you a Confirmed Reservation receipt for your payment.
Step 6
If you have booked early, send us the balance of your payment prior to 56 days before departure.
Step 7
We will send you a Walkers' Pack with maps, route directions, background information on the regions, things to do and places to see, transfer advice to get you to the first hotel (and back from the last), including bus and train timetables and taxi ranks etc. and the name and telephone number of our local contact.
Booking Conditions
Please read this section carefully. It sets out the agreement between us and is designed to be fair in protecting both our interests. On Foot Limited trading as On Foot Holidays is registered in England and its registered company number is 05589960. The registered office address is Stradbroke Cottage, Coombe Bissett, Salisbury, Wiltshire SP5 4LY, Great Britain. Bookings with On Foot Ltd ("On Foot Holidays") are accepted only in accordance with the terms and conditions set out below.
Any dispute, claim or other matter arising between us (whether or not involving any personal injury) in connection with your contract will be dealt with by the Courts of England and Wales only to the exclusion of all other courts except those of Scotland and Northern Ireland.
The combination of travel services offered to you is a package within the meaning of the Package Travel and Linked Travel Arrangements Regulations.  Therefore, you will benefit from all rights applying to packages under UK law.  On Foot Holidays will be fully responsible for the proper performance of the package as a whole. Additionally, as required by law, On Foot Holidays has protection in place to refund your payments and, where transport is included in the package, to ensure your repatriation in the event that it becomes/they become insolvent.
Your key rights under the Package Travel and Linked Travel Arrangements Regulations 2018
are set out below:
a. Travellers will receive all essential information about the package before concluding the package travel contract.
b. There is always at least one trader who is liable for the proper performance of all the travel services included in the contract.
c. Travellers are given an emergency number or details of a contact point where they can get in touch with the organiser or travel agent.
d. Travellers may transfer the package to another person, on reasonable notice and possibly subject to additional costs.
e. The price of the package may only be increased if specific costs rise (for instance fuel prices), and if expressly provided for below, and in any event not later than 20 days before the start of the package. If the price increase exceeds 8% of the price of the package, the traveller may terminate the contract. If the organiser reserves the right to a price increase, the traveller has a right to a price reduction if there is a decrease in the relevant costs.
f. Travellers may terminate the contract without paying any termination fee and get a full refund of any payments if any of the essential elements of the package, other than the price, are changed significantly. If before the start of the package the trader responsible for the package cancels the package, travellers are entitled to a refund and compensation where appropriate.
g. Travellers may terminate the contract without paying any termination fee before the start of the package in the event of exceptional circumstances, for instance if there are serious security problems at the destination which are likely to affect the package
h. Additionally, travellers may at any time before the start of the package terminate the contract in return for an appropriate and justifiable termination fee.
i. If, after the start of the package, significant elements of the package cannot be provided as agreed, suitable alternative arrangements will have to be offered to the traveller at no extra cost. Travellers may terminate the contract without paying any termination fee, where services are not performed in accordance with the contract and this substantially affects the performance of the package and the organiser fails to remedy the problem.
j. Travellers are also entitled to a price reduction or compensation for damages or both where the travel services are not performed or are improperly performed.
k. The organiser has to provide assistance if the traveller is in difficulty.
l. If the organiser or the retailer becomes insolvent, payments will be refunded. If the organiser or, where applicable, the retailer becomes insolvent after the start of the package and if transport is included in the package, repatriation of the travellers is secured. On Foot Holidays has taken out insolvency protection with Evolution Insurance.  Travellers may contact this entity  if services are denied because of On Foot Holidays' insolvency. Further details are given immediately below.
1.  CUSTOMER PROTECTION
The Association of Bonded Travel Organisers Trust Limited (ABTOT) provides financial protection under The Package Travel and Linked Travel Arrangements Regulations 2018 for On Foot Ltd (ABTOT member 5457) and in the event of their insolvency, protection is provided for the following:
– non-flight packages
ABTOT cover provides for a refund in the event you have not yet travelled or repatriation if transportation was included in your package.  Please note that bookings made outside the UK are only protected by ABTOT when purchased directly with On Foot Ltd.
In the unlikely event that you require assistance whilst abroad due to our financial failure, please call our 24/7 helpline on 01702 811397 and advise you are a customer of an ABTOT protected travel company.
You can access The Package Travel and Linked Travel Arrangements Regulations 2018 here:  https://www.legislation.gov.uk/uksi/2018/634/contents/made
You can find out more about ABTOT here: https://www.abtot.com/
On Foot Limited's membership of ABTOT is listed here: https://www.abtot.com/
2.  MAKING A BOOKING
A booking may be made by telephone or by email. This can either be confirmed by an immediate card payment of £100 deposit per person, or your reservation will be held for 4 days, pending receipt of your deposit. If the booking is made within 8 weeks of departure, the full balance is payable on booking. If we are unable to accept your booking, we will of course return your payment to you immediately.
Card payments: Due to the high fees levied by card companies these are normally only accepted for deposits.  For balances and full payments bank transfer is quick and easy, though non EU/UK payers may, if they wish, opt to make all payments by card.
When you make a booking by clicking on the "Pay" button within our secure portal, or by paying by telephone you will be under an obligation to pay for the Holiday at this time, subject to your right to cancel under Condition 11 below.
Your card will be charged when you submit your order through our secure portal or by telephone, whether you are paying in full or paying a deposit.  Depending on how you choose to pay, your payment may be subject to validation checks and/or third-party authorisations. All credit and debit card payments that are made on our website or over the telephone are protected by a secure connection. This secure connection ensures that your credit and debit card is encrypted prior to transfer to the bank for authorisation. As an additional security measure, no credit or debit card details submitted online or by telephone are stored directly by On Foot Limited once your order has been processed.  These payment services provided to you, the cardholder, are done so by On Foot Ltd. As such, all enquiries and complaints should be directed to us. For more information please contact us at walks@onfootholidays.co.uk.
After you have submitted your Order you are offering to buy a holiday from us. We will send you an automatic order acknowledgement email shortly after you place your order. Please note that this email is an acknowledgement and not acceptance of your order. You should note that:
– We are not obliged to accept your Order; and
– No contract exists between us for the holiday at this stage.
If you make a booking on behalf of others as well as yourself, we shall take it that you have the authority of each of those other people to enter into this contract and that you and they have agreed to be jointly and severally liable to us.
It is a condition of booking that you obtain travel insurance at the time the deposit is paid as per the Insurance clause below.
2A. LARGER PARTIES
A larger party saving is usually available to groups of 3 or more walkers. A larger party saving can only be given when all walkers are travelling on the same itinerary, on the same booking and when booked at the same time. Walkers added after the initial booking process are not entitled to the larger party saving. Any saving applied will be included in the holiday price offered rather than being separately itemized.
2B.  SOLO WALKERS
On Foot welcomes solo walkers on all walks but with two conditions:
a. the walker owns and carries a recognised stand-alone GPS unit or Smartphone with GPS App that will accept and display .gpx files; and
b. can certify that he or she is competent in its use.
However on certain more easily navigable routes this condition is waived – check with the On Foot Holidays Team as the list varies.
3.  INSURANCE
As a condition of booking your holiday arrangements with us, you are required to obtain your own comprehensive travel insurance by the time the balance is paid (not required for anyone taking their holiday in their country of residence, or for EU citizens within an EU country). This policy must cover as a minimum private medical cover for the entire duration of your trip including 24 hour emergency cover with a repatriation service. Some insurance companies specifically exclude hiking from their cover or regard hiking over certain heights, or certain destinations, as more risky and therefore not covered or requiring an additional premium; you should therefore check that your policy covers you for the specific holiday you are buying.  If you intend to undertake activities or excursions during your holiday and these are not covered by your standard policy, please ensure that you purchase additional cover for these.   You are advised also to take out insurance to cover losses in the event of "force majeure" as we specifically exclude our own responsibility to you in such events (see clause 13 below), and against cancellation by you for any reason.
Please disclose any relevant information including pre-existing injury or condition to the insurer at the time of purchase of your policy. We cannot be held responsible or liable in any way for customers who fail to take out comprehensive travel insurance. Please note that insurance provided by credit card companies, household policies and banks often has limited cover. Please check at the time of booking that the cover provided by such a policy complies with this condition.
UK residents will find further guidance on the gov.uk website here (updated post-Brexit).
4.  SPECIAL REQUESTS
If you have any special requests, you should inform us of these at the time of booking. We will advise your hotels of such requests but cannot guarantee that they will be met. Furthermore, On Foot has no liability to you if such requirements are not met.
5.  CONFIRMATION OF BOOKING
We will send you our confirmation invoice within 7 days of booking.  Our contract with you comes into existence when we send this to you. The contract and any matters arising from it shall be subject to English law and to the jurisdiction of the Courts of England and Wales.  If you are resident in Scotland or Northern Ireland, the Courts of Scotland or Northern Ireland can deal with any disputes.
You have undertaken to pay for the holiday you have booked and we have undertaken to provide you with the holiday we describe on our website, unless modified by our confirmation invoice, itinerary or covering letter.
6.  FINAL BALANCE
Full payment must be received by us not later than eight weeks (56 days) before departure. If the balance is not received in full by the due date, we reserve the right to treat the booking as cancelled by you and apply cancellation charges as set out below.
Card payments are not accepted for balances (or full payments) unless the payer is resident outside the UK and EU.  Bank transfers can be accepted without surcharge and full bank transfer details will be given when payment is due.  The payer will be responsible for any charges levied by their bank.
7.  CHANGE IN PRICE
We reserve the right to vary the price of your holiday in relation to changes in transportation costs or the exchange rates applied to the particular package. We will not vary the price of your holiday fewer than 30 days before your departure date, but if variations occur before that time, we will absorb or retain an amount up to the first 2% (excluding any credit card and amendment charges) of your invoiced holiday cost. For variations greater than 2% we will absorb the first 2% in the case of increases.
Should the price of your holiday go down due to the changes mentioned above, by more than 2% of your holiday cost, then any refund due will be paid to you. However, please note that travel arrangements are not always purchased in local currency, or may have been provided for in advance at a different rate of exchange; furthermore some apparent changes have no impact on the price of your travel due to contractual and other protection in place.
If we impose a surcharge, which means paying more than 8% of your holiday price, you will be entitled to cancel your holiday with a full refund of all monies paid to us except for any amendment charges. Should you decide to cancel because of this you must exercise your right to do so within 14 days of the date of our surcharge invoice.
8.  IF YOU ALTER YOUR BOOKING FOR ANY REASON
after it has been confirmed by us, and it does not involve a transfer to a different route or departure date, we will do our best to accommodate your written request. An alteration fee of £150 (£100 if 56 days or more before departure) will be made to cover administration.  All changes are subject both to availability and to the payment of any resulting extra costs imposed by our suppliers and for the costs of changing Walkers Packs.  We pay our suppliers in advance and have agreed that once a booking has been paid for the sum paid is neither transferable nor returnable.
9.  IF YOU TRANSFER YOUR BOOKING TO A DIFFERENT ROUTE OR A DIFFERENT DATE
after confirmation, a transfer fee of £150 per person (£100 if 56 days or more before departure) will be payable. If other costs are incurred (such as the provision of walkers' packs) or are imposed by our suppliers (see above) in effecting the transfer you will be liable to cover these. Any such change made within 28 days of start date will be treated as a cancellation and rebooking and clause 11 below will therefore apply instead of this clause.
10.  IF WE HAVE TO ALTER
your route or hotel or food arrangements, any change will be either major or minor. Where a change is a minor change, we will, if practicable, advise you before departure, but we are not obliged to do so nor to pay you compensation. A minor change is any change apart from a major change as defined here.
When a change is a major change (and a major change is an alteration to the type or standard of accommodation or a material alteration to the route changing the length of any day by a factor of +/- 20%, or significantly altering the type of terrain), we will advise you as soon as is reasonably possible. You will then have the choice of accepting the change, taking an alternative holiday (and where this is of a lower price, we will refund the difference, where it is of a higher price, we may ask for a supplement), or withdrawing from the contract and accepting a full refund of all monies paid. If you choose to cancel the holiday in accordance with this clause, we will not be liable for any elements of your holiday that do not form part of your contract with On Foot, including but not limited to air transport arrangements and as such, we will not be responsible for any such loss or expense incurred by you as a result.
In the unlikely event that we become unable to provide a significant proportion of your trip after you depart, we will make alternative arrangements for you to continue the trip at no extra charge, or, if this is impossible, or you do not accept these alternative arrangements for a good reason, we will provide you with transport to the point of departure. In addition, if appropriate, we will pay you compensation of an amount which is reasonable taking into account all the circumstances. Compensation will not be considered appropriate, for example, in cases where a major change has to be made as a result of force majeure (see the Force Majeure clause below).
11.  IF YOU HAVE TO CANCEL
your booking or any part thereof, or if any member of your party on whose behalf you have booked has to cancel their booking or part thereof, at any time after you have paid a deposit (or full payment where a deposit is not acceptable) we must be informed in a letter/fax/email signed  by the person who made the booking. The cancellation only takes effect from the date at which the notification reaches our office.  Deposits are non-refundable, and in addition a charge will be made which varies with the amount of time between On Foot receiving your written cancellation and the holiday start date. The charges are calculated as a proportion of your total holiday price (part cancellations will be calculated on a pro-rata basis).  The full cancellation charges are as follows:
56 days or more before start date:  deposit only
55-30 days before start date:  75%
29-8 days before start date:  90%
7 or fewer days before start date: 100%
Please note that if the reasons for your cancellation are covered by your insurance policy, you may be able to claim under it.
If you are unavoidably prevented from taking your holiday you may find another person to take your place. This right of transfer is subject to an administration fee of £100 per person changed. You, as transferor of the holiday, and the transferee shall be jointly and severally liable to On Foot for the payment of the balance due, together with all additional charges of whatever sort imposed by the suppliers providing the component parts of your holiday.
12.  IF ON FOOT HAS TO CANCEL
your holiday before the date of departure, you will have the choice of taking an alternative holiday (and where this is of a lower price we will refund the difference or where it is of a higher price we may ask for a supplement) or accepting the full refund of all monies paid. In addition, in appropriate cases, and where such cancellation is not due to force majeure as defined below, we will pay compensation commensurate with your inconvenience. Please note that we will not be liable for any elements of your holiday that do not form part of your contract with On Foot, including but not limited to air transport arrangements and as such, we will not be responsible for any loss or expense in relation to these.
13.  FORCE MAJEURE – CIRCUMSTANCES BEYOND OUR CONTROL
Force majeure is unusual and unforeseeable circumstances beyond our control, the consequences of which neither we nor our suppliers could foresee or avoid, even after taking all reasonable care. Examples of this include, but are not limited to, war or threat of war, riots, civil strife, terrorist activity or the threat of terrorist activity, biological warfare, industrial disputes, mechanical failure, natural or nuclear disaster, volcanic eruption, illness and disease (for example Swine Flu, Avian Flu, SARS or Covid-19), fire or adverse weather conditions, airport closure, level of water in rivers, changes in Foreign Office advice on suitability of travel to a destination  or other similar events beyond our control. Unless where otherwise stated in these conditions, we will not pay compensation, cover any loss or accept responsibility if you or we have to change or cancel your booking for force majeure reasons. Please ensure that you have comprehensive travel insurance as per the Insurance clause above to cover these events.
Should you contract an infectious disease while on holiday neither On Foot Holidays not its suppliers can be held liable (gross negligence excepted).
14.  PASSPORTS AND VISAS
It is your responsibility to ensure that you have the correct validity on your passport, make the necessary applications and to comply with any regulations governing entry to your chosen country.  If you do not obtain a visa, where this is required, or your passport or any other travel documentation is not in order and you are unable to travel as a result, you will be liable to pay the cancellation charges set out above.  Furthermore, we will not accept any responsibility or refund any money in cases where you are unable to travel because of an invalid or mislaid visa or passport. Non British citizens should check with their embassy or consulate to obtain details of the relevant requirements.
For UK-based clients, the Foreign and Commonwealth Travel Advice Office issues travel advice, which is regularly updated, and which relates to political, economic and other circumstances prevailing in countries throughout the world. If you want any such advice, you should contact them. Their telephone number is 020 7008 1500, and details are also available and at www.fco.gov.uk .
15.  MEDICAL REQUIREMENTS
You must be fit and well enough to take part on the walking routes and your fitness must be appropriate to the grade of walk you have booked. If you have any reservations regarding your fitness for a trip, please ring the office for further details. Please also ensure that you take all the necessary equipment and that it is fit for purpose.
If you suffer from any pre-existing injuries that may affect your ability to undertake an activity, please consult your doctor and notify your insurers before you travel. Under no circumstances should you travel if your doctor has advised or would advise against it.
You should check with your doctor which inoculations or vaccinations they recommend for the country you are visiting and how long in advance you should have them. If you are a national of an EU country, and are holidaying in another, you should take an EHIC (European Health Insurance Card).
16.  FLIGHTS, TRAIN TRAVEL AND TRAVEL DELAYS GENERALLY
We do not sell flights or train tickets and we will not be liable for any subsequent loss or inconvenience if a flight or train journey that you have purchased is delayed or cancelled. Please claim from the airline/railway company direct and/or your travel insurance policy for any such loss. We try hard to ensure that all advice regarding travel schedules is accurate at the time given. However, as we have no control over these, we cannot guarantee that transport will depart as specified.
17.  ACCOMMODATION
The cost of the routes is based on accommodation in twin or double-bedded rooms. A single supplement is payable by those requiring their own room and is charged by the hotels and not On Foot. Your booking is accepted on the understanding that walking routes limit the availability of a choice of hotels and the standard of accommodation varies from place to place.
18.  EXCURSIONS
We do not sell excursions "in resort". Therefore, when you purchase an excursion locally, your contract is with the local company and we have no liability whatsoever for anything which may go wrong on the excursion.
19.  WEATHER
We cannot guarantee that the weather conditions will be suitable for the outdoor activities that you have booked and we shall not be held responsible for any loss, delay or costs whatsoever connected with adverse weather conditions.
20.  CLIENT BEHAVIOUR
We reserve the right to decline to accept, or to retain as a client, anyone whose conduct is disruptive or detrimental to the enjoyment of other clients, or whose conduct may prejudice the reputation of On Foot with our suppliers or hotel owners. We shall be under no liability for any costs incurred by such a client as a result of our so doing.
21.  ACCEPTANCE OF RISK
There is always an element of personal risk attached to the holiday and the activities that you have booked. In accepting these conditions, you consent to these risks. You may be on your own, sometimes in quite remote areas, so please take particular care in bad weather which can affect the terrain and visibility. You will be following our written directions, and should be able to use a compass for the medium and hard walks.  Map reading competence is also required for the higher-graded walks at least, and useful for the easier ones. You should not deviate from these written directions and we will not accept any liability to you for any loss where you have not adhered to the routes.
22.  ACCURACY OF WEBSITE AND PRINTED MATERIAL
On Foot makes every effort to ensure that the information contained on our website and in our printed material is as accurate as possible, and whilst correct at the time of publication, it may be subject to alteration.  If On Foot receives prior notification of alterations to any accommodation, route, services or facilities we will inform you as soon as reasonably possible. It should be noted that destination information is for guidance purposes only and that the photographs on the website are used to give an impression of the accommodation and services offered.
On Foot reserves the right to change any of the prices, services or other particulars contained on our website and in our printed material at any time before we enter into a contract with you. If there is any change, we will notify you before we enter into a contract with you. Should any of these details change after making your booking you will be advised of the changes. Should you decide subsequently to cancel the booking, you may do so in accordance with the amendments, transfers or cancellation clauses above.
23.  OUR RESPONSIBILITY TO YOU
(i) Our obligations, and those of our suppliers in providing any service or facility included in your holiday, are to take reasonable skill and care to arrange for the provision of such services and facilities and where we or our supplier is actually providing the service or facility, to provide them with reasonable skill and care. You must show that reasonable skill and care has not been used if you wish to make any claim. Standards of, for example, safety, hygiene and quality vary through the transport and destinations that your holiday may involve. Sometimes these standards will be lower than those that would be expected in the UK. The services and facilities will be deemed to be provided with reasonable skill and care if they comply with any local regulations that apply, or, if there are no applicable local regulations, if they are reasonable when compared to local standards and customs. However, reasonable skill and care does not necessarily mean compliance with each and every local law and regulation particularly where these impose absolute obligations.
(ii) For claims which do not involve death or personal injury, we accept, and will only have, liability, subject to paragraphs (iv) and (v) below, should we or our suppliers fail to satisfy the obligations detailed in paragraph (i) above. If we have liability, we will, subject to paragraphs (v) and (vi) below, pay you compensation of an amount which could be reasonably and properly expected, taking into account all the relevant circumstances. Any sums received by you from suppliers will be deducted from any sum paid to you as compensation by us.
(iii) For claims which involve death or personal injury as a result of an activity forming part of your holiday, we accept, and will only have, liability subject to paragraphs (iv) and (v) below should we or our suppliers fail to satisfy the obligations detailed in paragraph (i) above.  If we have liability, we will, subject to paragraphs (v) and (vi) below, pay you reasonable compensation.
(iv) We have liability in accordance with paragraphs (ii) and (iii) above and subject to paragraphs (v) and (vi) below except where the loss or damage you suffer is either attributable to you, or attributable to someone unconnected with your holiday and is unforeseeable or unavoidable, or is due to unusual or unforeseeable circumstances beyond our control, the consequences of which could not have been avoided even if all due care had been exercised.
(v) If any international convention applies to or governs any of the services or facilities included in your holiday arranged or provided by us, or provided by any of our suppliers, and you make a claim against us of any nature arising out of death, injury, loss or damage suffered during or as a result of the provision of those services or facilities, our liability to pay you compensation and/or the amount (if any) of compensation payable will be limited in accordance with that provided for by the international convention concerned.  International Conventions which may apply include: in respect of international air travel, the Warsaw Convention 1929 (including as amended by the Hague Protocol of 1955 and by any of the additional Montreal Protocol of 1975) or the Montreal Convention of 1999; in respect of rail travel, the COTIF Convention concerning International Carriage by Rail 1980 (as amended); in respect of carriage by sea, the Athens Convention 1974; in respect of carriage by road, the Geneva Convention 1973; and in respect of hotels, the Paris Convention 1962.  This means that we are to be regarded as having all benefit of any limitations of compensation contained in any of these Conventions or any other international convention applicable to your holiday.
(vi) If you choose to issue court proceedings in respect of a claim against us, you must do so within 2 years of your return from holiday or within 2 years of first discovering the matters giving rise to the claim, if this is later.  If you do not, then our liability to you will be limited in all cases to a sum of £100. Any dispute, claim or other matter arising between us (whether or not involving any personal injury) in connection with your contract will be dealt with by the Courts of England and Wales only to the exclusion of all other courts except those of Scotland and Northern Ireland.
(vii) You must, if we are adjudged to have, or if we accept, liability for a claim that you make, assign to us any rights that you may have against any of our servants, agents or suppliers which is in any way responsible for the failure of your holiday or any death or personal injury you may suffer.  You must also co-operate with us in any claim we choose to bring against any third party which we, in our discretion, deem to be so responsible.
(viii)  Other than as set out above, and as is detailed elsewhere in these booking conditions, we shall have no legal liability whatsoever to you for any loss, damage, personal injury or death which you suffer arising directly or indirectly from any aspect of your holiday.
24.  DATA PROTECTION
We will provide your personal information, as well as any personal information you provide in relation to the persons whose travel arrangements have been made through you, to suppliers and carriers that might be located outside the UK and/or EU, to enable the operation of the services requested by you. If you make special requests which include, but are not limited to, special dietary, religious, or disability-related requirements which constitute sensitive information, the relevant data will also be passed to the relevant suppliers and carriers to enable provision of the services requested by you.
25.  COMPLAINTS
You must try yourself to remedy anything about which you may wish to complain and anything you cannot remedy should be reported to local contacts immediately so that any problem may be remedied on the spot. This includes consulting a doctor if you are ill, both locally and on your return. Our priority is to give you an enjoyable holiday, and we strive very hard to do so. However, if neither our office staff nor our local contact is able to help, and you still have a complaint, you should put it in writing at the time. Then send it to the company within 30 days of your return.
Unless they or we have been given the opportunity to rectify the problem at the time it is not reasonable to expect us to accept liability for any problem after you return home. Failure to follow this procedure may reduce or extinguish any rights you may have to make a claim against either us or the relevant supplier.
If you have a dispute with On Foot which you are unable to resolve, you may call upon the low-cost AITO Independent Dispute Settlement Service (details on request). Claims which exceed £2,500 per person or £10,000 per group or claims which apply principally or exclusively in respect of (or as a consequence of) illness or physical injury are not admissible for settlement under the service.
These booking conditions shall be governed by and construed in accordance with England and Wales law. Disputes arising in connection with this legal notice shall be subject to the non-exclusive jurisdiction of the England and Wales law.
Useful Links
Railway websites, buses and ferries
For railways there are a number of useful tools available.
Firstly a fine site that represents the best that Britain can offer, as a nation of enthusiastic amateurs – a passion that has turned into a first class rail information site: The Man in Seat 61 – www.seat61.com.
Click on the photo to read about Mark Smith and his single-minded determination to convey the best advice about European long-distance rail (and ferry) travel. This is not a booking site, but is forensic in its approach to providing useful and up-to-date guidance for travellers.
As an additional and absolutely comprehensive resource we have to commend the European Railway Timetable generated by www.bahn.com.  Basically the search engine for Deutsche Bahn, this site covers the whole of Europe in a way that the national railway sites don't – simply and intelligibly.  You can also download a personalised timetable from their sister site DB Bahn – the site we use most when giving advice to our walkers.
For the UK don't forget National Rail Enquiries and in particular Traveline, the UK's best attempt so far at a comprehensive train/bus timetabling service.  The Czech Republic has an equally good website.
For ferries to the Greek islands try Greek Ferry Timetables or Zas Ferries.
If you have a favourite site, let us know!
Airlines and other helpful sites
For airline schedules and ticketing the choice is far wider, but we think that the best available website is Skyscanner. Unusually this site not only has what appears to be a totally comprehensive (or at least in Europe) timetabling and connections engine, it also gives you the best places to buy your tickets from and does not charge a commission.  The only problem is that to get the best prices you normally have to buy each leg separately, but the time spent is worth it. Skyscanner orders its flight selections by time of day, price and journey time according to choice. It is seamless, simple to use and comprehensive, and we only hope it stays that way.
Finally, if you just don't know where to start, try Rome2Rio. This extraordinary site will suggest the most feasible routes between any two points in the world, whether by air, rail, local public transport, or by road.
(By the way, On Foot Holidays does not get commission for these recommendations – it's just in our interest to give you the benefit of our experience!)
Solo Walking
Enjoy the freedom of solo walking?
The world is beautiful. Sometimes your stock of walking partners dries up, or you just want to be alone…
At On Foot Holidays we welcome solo walkers, but to enhance the experience apply some modest conditions:
1. Weather and time of year. Getting a little lost can be fun, but not if the weather is poor and the days short. Avoid early and late season and choose walks where you are likely to come across people and villages.
2. The evenings are jollier if you aren't the only person there, so again choose your walking time with care, and a route which is likely to throw you into contact with locals and other walkers.
3. We advise all our clients to take a mobile phone with them and ask for their phone number before departure. This is particularly important with lone travellers, and enables our local contact to respond effectively in an emergency.
4. A walking partner is another pair of eyes for navigation, but a GPS is just as good. It is a condition that all solo walkers carry a GPS unit (or agreed GPS smartphone App) and are a competent user. This way you can tell your Local Contact exactly where you are, and the risk of getting lost is reduced to zero. All our routes are now GPS-tracked. Find out how to use GPS here.
This rule will only be varied by agreement with On Foot and on certain easily navigable routes (currently Andros, Bohemia, Camino Primitivo, Naxos/Amorgos and Rhine). Talk to us at walks@onfootholidays.co.uk or call +44 (0)1722 322652 to help you decide.
5. We're sorry that we cannot accept solo walkers on the following route(s): Chamonix and the French Alps
Pricing: We won't penalise solo walkers, but we have to cover our costs.  Our headline prices are based on two sharing, and so those two (or more) people are able to contribute to certain shared costs (eg rooms, walkers pack, luggage transfers and taxis, booking admin).  When just one person goes, these costs need to be borne by just one, so it can appear expensive.  We divide our "single" cost into two parts:
Single room supplement (SRS) – you have to pay for a whole room in each accommodation, not just half a room, (SRS is payable by all walkers requiring single occupancy whether alone or as part of a larger group).  We will NOT find suitable other single walkers to share a room with you, so if you want to do that we won't be able to help.
Lone traveller supplement (LTS) – likewise for walkers' pack, transfers and booking admin.
We will never seek to profit from solo walkers – just cover our extra costs.
Other FAQs
What does the price of the holiday include?
The price of the holiday includes:
a. Accommodation as indicated for your route in either on a half board or bed & breakfast basis (see route details page)
b. Transfer of luggage between hotels (unless otherwise indicated – eg where a taxi or boat transfer is used for a particular leg)
c. A Walkers' Pack containing route notes, maps, background information, luggage labels etc
d. The services of a Local Contact should you get into trouble while walking or need advice
e. Some taxi transfers, depending on the route
f. Packed lunches where there is nowhere to buy your own lunch along the route
Luggage transfers are INCLUDED
We will transfer your luggage between hotels on the walking route (unless otherwise indicated – eg where a taxi or boat transfer is used for a particular leg).
We are happy to transfer one bag/case of up to 15kg per person (possibly more on some routes) between your accommodations.  In addition you will need to take a backpack for your picnic, rain-proofs and anything else you might need while walking.
What does the price of the holiday not include?
The indicated price at the top left hand side of every route page does not include:
a. Flights. This enables you to take advantage of low cost flight deals from local airports
b. Rail travel. Leaving you free to plan your travel as you choose
c. Normally, the cost of the transfer from the airport to the start of walk (though we tell you exactly how to do this and in some cases offer the taxi transfer as an extra). However, taxi transfers are included on some walks – check the Route Summary box on any route page
d. Any meals not included on the Route Details page
e. Hotel upgrade supplements
f. Extra nights
g. Single supplement
h. Lone traveller supplement
See below for further information on these last two topics.
I see the holiday does not include flights. When do I book my own?
It is important that you don't book your flights or other travel arrangements until you have made a provisional reservation with us (i.e. you have contacted us and we have confirmed that the hotels can accept your reservations on the relevant dates). We will say to you, "You can now go ahead and book your flights". If you book them beforehand you may risk having flights but no holiday.
Can I combine two On Foot holidays in one trip?
Yes!  If you are planning a long trip to include two walking routes, we can advise on the best combination to suit you. Look out for suggested 'route pairings' on the web pages for holidays where this is recommended, or look at our route pairing page here for the full list and suggested rail connections between them.
Will I need to buy any special kit before I go?
We recommend taking certain things with you although you do not need to buy everything we suggest. The most important thing, which really will affect the enjoyment of your walk, is that you use a pair of well-worn-in walking boots or walking shoes. A full list of recommended kit will be given to you well in advance.
What about walking poles?
Walking poles are a standard part of the professional walker's kit and are useful uphill and downhill, in poor weather and to steady yourself when crossing streams. You may save yourself annoying blisters, grazes and bruises, and protect yourself against accidents. A pole is a handy weapon against the unwelcome attentions of dogs (though these are normally chained up if behaviourally suspect!).
Should I use GPS when walking?
We recommend that you carry our GPS tracks on a mobile phone or GPS device. Some walkers rely on them completely, and others prefer to use the printed maps and route notes. Ideally, you would use a combination of the two, with GPS as a backup to confirm your position if you are unsure of the route or find that you have taken a wrong turn.
For safety reasons, we do insist that lone walkers carry GPS on most of our walks – see the Solo Walking tab above for details.
Find more information and easy to follow video guides to setting up GPS on our blog page here. Or do call us for help if that is easier for you.
I'm thinking of going on one of your holidays on my own – what will happen if I get into trouble?
We have many single traveller clients who have hugely enjoyed our holidays. We do, however, provide additional advice for lone walkers, which you can find on the "Solo Walking" tab above.
How do I get travel insurance?
It is one of our booking conditions that you arrange your own travel insurance (covering hospital treatment abroad, medical transfers back home and, if you wish, cancellation of your holiday under certain circumstances). First check your house insurance as some policies include limited travel insurance, though you may wish to upgrade it. Travel insurance can otherwise be obtained from most major banks, travel agents and insurance brokers. On Foot Holidays does not sell travel insurance.
What happens if On Foot Holidays becomes insolvent?
Should On Foot Holidays unfortunately become insolvent, you are protected by our membership of ABTOT (The Association of Bonded Travel Organisers Trust Limited). See more details here: https://www.abtot.com/
I haven't been on a walking holiday before - which holiday should I go on?
If you are new to walking holidays, there are two technical issues to consider apart from the desirability of the location and the accommodation – walking difficulty and navigation. We grade our walks mainly with reference to the ruggedness and length of the walk, and navigation is a secondary factor.  We recommend you look at routes suitable for your Grade (see "Walk Grading" above), and then look carefully at the detailed grading information for these routes to check the navigation challenges (if any!).  And remember – all our routes are GPS-tracked, so with the help of technology (and a little practice) navigation need never be a real issue.
What is a Walker's Pack?
This is not a backpack/rucksack/day pack! It is a comprehensive package of information and guidance for your holiday. It includes your personalised itinerary, detailed maps and route notes of the walk, background information on your route and some travel advice relevant to the country you are visiting, suggestions of what you will need to take, listings of places to eat, some basic help with language, transfer information including timetables where relevant, luggage labels, a map holder, and sometimes a regional map or small guide book.
The pack will be sent to you well in advance of your holiday so you can prepare yourselves for the excitement to come.
I'm really excited about my holiday, when do I get my Walkers' Pack?
Shortly after we have received your balance payment we will send the Walkers' Pack to you. There may occasionally be a slight delay as we update the information within the pack regularly, but if this is the case we will let you know.
What's the advantage of travelling on a recommended start date?
We have chosen dates throughout the year that we believe are the best for walking, in terms of weather, spring flowers or autumn colour. However, if you are unable to travel on one of our recommended start dates, you can choose your own start date (from "other possible dates").
Can I book a holiday at short notice?
We can't accept bookings within 10 days of the proposed start date under any circumstances. Ideally, plan your holiday at least a couple of months in advance, so that we have a better chance of securing the accommodation you would like, and we have time to prepare your Walker's Pack and send it to you.
How can I keep up to date with your new routes?
Sign up here to receive our newsletter and we will send you details of our new routes as soon as they are ready!
Will I meet the local contact during the holiday?
If everything goes smoothly, you may not see him or her at all. You may see some of our local contacts if they are also one of your hosts, or are doing your luggage transfers. The local contact is there if you need them, for advice or for help but if they do not hear from you during your holiday, they will assume that everything is fine. They will always be at the end of a telephone (24 hours for emergencies), and will make contact with you at the start to give you confidence.
I like the sound of one of your holidays but I don't think I could do that particular day of 8 hours walking. Can I still do it?
Normally there are options to shorten each day's walk, though for some this is not possible. We will be happy to advise you for the specific walk you are interested in.
What is the smallest number of people you will accept a booking for – and the largest?
We have many clients who have happily walked the routes alone, with the support of a GPS file. The largest group we can accept depends on the size of the hotels on the route – for example, 8 maximum on the Portugal route and up to 20 in Turkey. The route pages will indicate the maximum group size possible for the route in question.
Remember that our walks are self-guided and that we don't make up groups. You choose your own walking companions, and will walk just with your own group (though there may be others walking the route at the same time).
How can I reserve a holiday if the airline has not yet published its schedule?
Make a reservation with us in the normal way; we will check and confirm hotel availability, and take a normal deposit from you to reserve the holiday. If there is a problem with flights when they do become available, you can cancel your booking with us and receive a full refund of your deposit, or change your start date without extra charges (unless the hotels charge more for the new dates).
What's the difference between a single room supplement and a lone traveller supplement?
A 'single room supplement' is the additional charge levied by a hotel for single occupancy of a hotel room, as against the cost per person sharing a room (the basis of all our pricing). Some hotels give no discount for single occupancy, charging the full room rate, others are more generous. We do not add any further charges for single occupancy, but simply pass on the extra costs without markup.
A 'lone traveller additional supplement' is payable when one person is walking the route alone. This extra cost is due to having a dedicated luggage transfer on each stretch (instead of sharing this cost with another) and our booking admin costs, which are the same whether one person is travelling or more than one. Again we do not seek to profit out of single travellers, and positively welcome them.
See the 'Solo Walking' tab above for more about walking on your own.
How do you cater for those with dietary requirements?
An essential part of the On Foot experience is excellent food and drink throughout your holiday, giving you a taste of authentic local cuisine.
We're working hard to improve the options for our vegan travellers in Europe (and hence also for vegetarians), so you don't miss out on the best cooking that our hosts have to offer. We want you to be confident that you'll get tasty and nourishing meals, with imaginative dishes reflecting the local cuisine, plenty of variety across the week, and some wine and beer too. We can now offer several holidays where our hosts have committed to making such a provision for our vegan walkers or there are suitable restaurants nearby – see a list of these routes here. We will continue to add to this list. (Please note that we cannot yet guarantee that our hotels are suitable for ethical vegans, but do ask when booking and we can advise so that you do not stay somewhere that would make you feel uncomfortable.)
Many of our walks are already well-served with a variety of excellent vegetarian cooking. Some routes may have a smaller choice, but we will ensure that you never go hungry!
Don't forget to let us know when booking about these or any other dietary requirements, and we're happy to provide advice about what to expect on our routes. And of course we always make every effort to ensure that our hosts understand and respect your dietary requests.
Will I need a passport and/or visa for my holiday?
Always check the requirements of the particular country to which you are travelling; this will vary according to your own nationality, so you should make sure that you check the relevant embassy or consulate in your own country – these will normally have a website.
UK citizens seeking advice on changes to regulations following Brexit should read our blog 'Visiting the EU post-Brexit: advice for UK travellers'.
Are there any restrictions on travel due to Covid-19?
While few travel restrictions now remain in place, all walkers should check their own government's advice before travelling. It is the clients' responsibility to understand and comply with all regulations that are relevant to their travel.
What about health? Will I need any special vaccinations?
The best advice we have found is on fitfortravel.nhs.uk, which gives information on a country by country basis. Although aimed at UK residents, its advice should be appropriate for all nationalities.
I've heard there are security problems in the country I want to travel to. Is this an issue?
For general travel alerts try gov.uk/foreign-travel-advice. This is aimed at UK citizens – we recommend other nationalities check their own agencies.
How does Brexit affect On Foot Holidays?
UK citizens travelling to EU countries should make themselves aware of changes to regulations following Brexit – see advice and helpful links on our blog 'Visiting the EU post-Brexit: advice for UK travellers'. You'll find information here on passports, visas, travel insurance, driving in the EU, and more.
Please rest assured that all our holidays are still available to walkers resident inside or outside the EU.
Ask a Question

Sign up to our Newsletter
Witty, compelling and full of fantastic ideas for your
next walking holiday. It's the perfect travel companion!