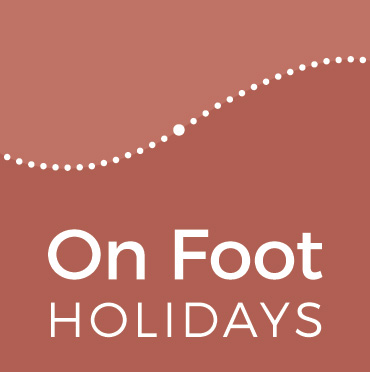 View Shortlist
Office now closed
Opening Times
Office hours: Mon - Fri 09:00 - 17:30; Sat 09:30 - 13:00
Office hours: Mon - Fri 09:00 - 17:30; Sat 09:30 - 13:00
Office hours: East Coast USA: Mon - Fri 09:00 - 17:30 (04:00 - 12:30 local time); Sat 09:30 - 13:00 (04:30 - 08:00)

West Coast USA: Mon - Fri 09:00 -17:30 (01:00 - 09:30 local time); Sat 09:30 - 13:00 (01:30 - 05:00)
Office hours: Ottawa: Mon - Fri 09:00 - 17:30 (04:00 - 12:30 local time); Sat 09:30 - 13:00 (04:30 - 08:00)

Vancouver: Mon - Fri 09:00 - 17:30 (01:00 - 09:30 local time); Sat 09:30 - 13:00 (01:30 - 05:00)
Office hours: Canberra: Mon - Fri 09:00 - 17:30 (20:00 - 04:30 local time); Sat 09:30 - 13:00 (20:30 - 24:00)
Office hours: Mon - Fri 09:00 - 17:30 (22:00 - 06:30 local time); Sat 09:30 - 13:00 (22:30 - 02:00)
Office hours: Mon - Fri 09:00 - 17:30 (check internet for local time equivalent); Sat 09:30 - 13:00
Walk Grading
To ensure that there are no nasty surprises in store, all of our walks have been personally designed and tested by our staff and graded appropriately. Please see the chart below to understand our grading process and choose a walk to suit your ability.


How Walk Grading Works
How long?
We make walks for everyone. Times for each day are shown in hours actually walked by Simon, amended to allow for relaxed holiday pace, but ignoring stops for lunch, looking at wild flowers, chatting and admiring the view. Walking distances are also provided for some routes.
How hard?
The grading of every route is clearly described. The critical "Cumulative Uphill Stretches" (CUSs) measures the amount of ascent in any one walking day. It may mean one long climb, or, more usually, a series of shorter uphills spread out over the day. Bear in mind that these are averages, so individual days may be substantially harder or easier than the average.
Path surface
This can make a lot of difference.  Unless you are used to mountain walking and/or have exceptional footwear, choose our more modest walks in the foothills.
Navigational
Ease of finding your way is also taken into account.  Some routes are well waymarked, others less so;  finding your way with a few clues is some peoples idea of fun, others of hell.  So bear in mind your own navigational abilities when choosing a route.  GPS will help where your navigation fails, so think about whether or not you would like to make the investment of time (not money – there are Apps available at next to nothing).
Easy: Well-marked paths with an even, reasonably yielding surface. Average CUSs up to 250m per day. Few steep sections, signage good.
Easy-Medium: As "Easy" but average CUSs up to 450m per day
Medium: Paths less well-surfaced and uneven in places. Average CUSs up to 600m per day. Some steep sections. Signage mainly clear but map-reading skills and aptitude with compass required.
Medium-Hard: As "medium" but average CUSs up to 800m per day.
Hard: Some open walking, scrambling over rocks and hands-and-feet work, particularly if wet. Average CUSs over 800m per day. Regular steep sections. Map reading and compass skills essential.

Sign up to our Newsletter
Witty, compelling and full of fantastic ideas for your
next walking holiday. It's the perfect travel companion!