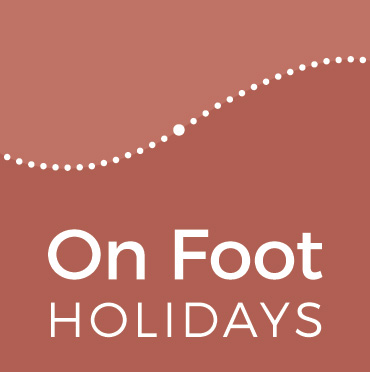 View Shortlist
Office now closed
Opening Times
Office hours: Mon - Fri 09:00 - 17:30; Sat 09:30 - 13:00
Office hours: Mon - Fri 09:00 - 17:30; Sat 09:30 - 13:00
Office hours: East Coast USA: Mon - Fri 09:00 - 17:30 (04:00 - 12:30 local time); Sat 09:30 - 13:00 (04:30 - 08:00)

West Coast USA: Mon - Fri 09:00 -17:30 (01:00 - 09:30 local time); Sat 09:30 - 13:00 (01:30 - 05:00)
Office hours: Ottawa: Mon - Fri 09:00 - 17:30 (04:00 - 12:30 local time); Sat 09:30 - 13:00 (04:30 - 08:00)

Vancouver: Mon - Fri 09:00 - 17:30 (01:00 - 09:30 local time); Sat 09:30 - 13:00 (01:30 - 05:00)
Office hours: Canberra: Mon - Fri 09:00 - 17:30 (20:00 - 04:30 local time); Sat 09:30 - 13:00 (20:30 - 24:00)
Office hours: Mon - Fri 09:00 - 17:30 (22:00 - 06:30 local time); Sat 09:30 - 13:00 (22:30 - 02:00)
Office hours: Mon - Fri 09:00 - 17:30 (check internet for local time equivalent); Sat 09:30 - 13:00
Choose a walking holiday from our many routes in mainland Europe and the UK
Self-guided walking holidays in lesser-known Europe, staying in family-run accommodation.

Each of our routes is designed by a local, and has a goal - a great place to arrive - and we have routes for all walking abilities and tastes. We love to talk to you too, so contact our office for the best and most personal service you will get from any walking holiday company.

The search facility on this page is comprehensive and will enable you to refine your search to find the best holiday for you. Each country is unique; indeed each of our walks has a unique feel, whether it is in the remoteness of Liguria (Italy), the bustling resorts of the Amalfi Coast, the wines of Italy, France and Spain, the food of Greece (or indeed everywhere!). Don't expect fish-and-chips and a mouthful of warm beer - oh, unless you choose our England walks!

Start by choosing your country, OR use the search filters for a more bespoke selection.

And if you're thinking of combining two holidays as part of a longer tour, see our recommendations for 'route pairing' and suggested rail connections here.