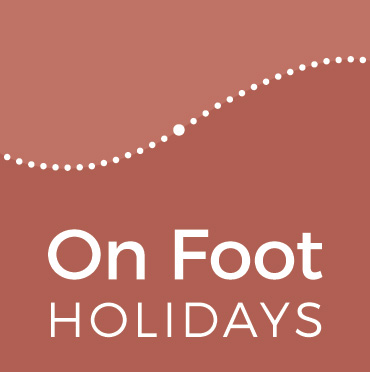 View Shortlist
Office open now
Opening Times
Office hours: Mon - Thurs 08:30 - 18:00
Fri 08:30 -17:00; Sat 09.30 to 13:00
Office hours: Mon - Thurs 08:30 - 18:00
Fri 08:30 -17:00; Sat 09.30 to 13:00
Office hours: East Coast USA: Mon - Thurs 08:30 - 18:00 (03:30 - 13:00 local time)
Fri 08:30 - 17:00 (03:30 - 12:00); Sat 09:30 to 13:00 (04:30 - 08:00)

West Coast USA: Mon - Thurs 08:30 -18:00 (00:30 - 10:00 local time)
Fri 08:30 -17:00 (00:30 - 09:00); Sat 09.30 to 13:00 (01:30 - 05:00)
Office hours: Ottawa: Mon - Thurs 08:30 - 18:00 (03:30 - 13:00 local time)
Fri 08:30 - 17:00 (03:30 - 12:00); Sat 09:30 to 13:00 (04:30 - 08:00)

Vancouver: Mon - Thurs 08:30 -18:00 (00:30 - 10:00 local time)
Fri 08:30 -17:00 (00:30 - 09:00); Sat 09.30 to 13:00 (01:30 - 05:00)
Office hours: Canberra: Mon - Thurs 08:30 - 18:00 (19:30 - 05:00 local time)
Fri 08:30 - 17:00 (19:30 - 04:00); Sat 09.30 to 13:00 (20:30 - 24:00)
Office hours: Mon - Thurs 08:30 - 18:00 (21:30 - 07:00 local time)
Fri 08:30 - 17:00 (21:30 - 06:00); Sat 09.30 to 13:00 (22:30 - 02:00)
Office hours: Mon - Thurs 08:30 - 18:00 (check internet for local time equivalent)
Fri 08:30 - 17:00; Sat 09.30 to 13:00
Introduction
Find out all you need to know about On Foot Holidays - specialists in self-guided walking in unspoilt Europe. Our mission is to help you discover Europe the best way - at walking pace. You will find few tourist hotspots on our pages, but you will find an authentic rural Europe, with its landscapes, cultures and traditions mercifully intact. You will normally stay in small, family run accommodation and will fortify the inner man as the locals do - with home grown foods and the best local wines. And we carry your luggage, so that you can concentrate on the serious job of enjoying your holiday.

Each of our routes is designed by a local, and has a goal - somewhere great to arrive at - and we have routes for all walking abilities and tastes. We love to talk to you too, so contact our office for the best and most personal service you will get from any walking holiday company.
About Us
On Foot Holidays was founded in 2004 by Simon Scutt, who continues at the helm.  From small beginnings it has grown to stake a claim to be among the foremost names in European self-guided walking, based in Salisbury, UK.  It is a member of ABTA and AITO, both of which require their members to offer 100% financial protection.
In addition it has local contacts living near each of its routes in various parts of Europe.  They are responsible for the upkeep of the route, hotel liaison, and providing telephone support for clients when they are walking. In an emergency they will coordinate all the local services necessary to assist the walker.  This direct responsibility for "their" route is key to the smooth functioning of the firm.
Last but by no means least, On Foot Holidays prides itself in its close relationship with its accommodation providers – the hosts.
We have some of the best, most personable and committed in the field, and our customer feedback confirms this.  "Walking was great – and the evenings were a joy!"
Don't just take our word for it – you can read more from happy walkers on our Testimonials page.
On Foot Limited trading as On Foot Holidays is registered in England and its registered company number is 05589960, VAT number GB 871 9451 94. The registered office address is Stradbroke Cottage, Coombe Bissett, Salisbury, Wiltshire SP5 4LY, Great Britain.

Sign up to our Newsletter
Witty, compelling and full of fantastic ideas for your
next walking holiday. It's the perfect travel companion!