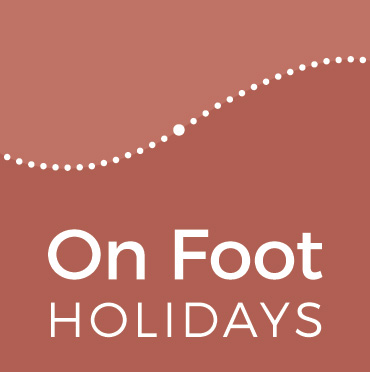 View Shortlist
Office now closed
Opening Times
Office hours: Mon - Fri 09:00 - 17:30; Sat 09:30 - 13:00
Office hours: Mon - Fri 09:00 - 17:30; Sat 09:30 - 13:00
Office hours: East Coast USA: Mon - Fri 09:00 - 17:30 (04:00 - 12:30 local time); Sat 09:30 - 13:00 (04:30 - 08:00)

West Coast USA: Mon - Fri 09:00 -17:30 (01:00 - 09:30 local time); Sat 09:30 - 13:00 (01:30 - 05:00)
Office hours: Ottawa: Mon - Fri 09:00 - 17:30 (04:00 - 12:30 local time); Sat 09:30 - 13:00 (04:30 - 08:00)

Vancouver: Mon - Fri 09:00 - 17:30 (01:00 - 09:30 local time); Sat 09:30 - 13:00 (01:30 - 05:00)
Office hours: Canberra: Mon - Fri 09:00 - 17:30 (20:00 - 04:30 local time); Sat 09:30 - 13:00 (20:30 - 24:00)
Office hours: Mon - Fri 09:00 - 17:30 (22:00 - 06:30 local time); Sat 09:30 - 13:00 (22:30 - 02:00)
Office hours: Mon - Fri 09:00 - 17:30 (check internet for local time equivalent); Sat 09:30 - 13:00
Introduction
This travellers blog is where you will find many things - latest news, the musings of our experienced staff and much more. We plan also to use it as a pictorial knowledge. Let us know if you would like "how to" instructions and we will put them here.


Beautiful Umbria – now even better!
Back to News
Thursday 09th March | Posted by On Foot Staff
Umbria is Italy's 'green heart' – a land of wooded hillsides, medieval hill towns and abbeys. And, of course, fabulous food lovingly crafted from the produce of the local farms and gardens. It's a place to slow the pace of life to a steady walk, with time to appreciate the countless pilgrims and Umbrian farmers that have walked these ways over many centuries.
While our trails through the lush Sabine Hills to the south of Spoleto are long-standing favourites here at On Foot, we've recently redesigned the holiday, providing new options for our walkers. And there are shorter versions too, for those short of time.
The eight-night version of this route meanders southwards from Spoleto, partially following the Via Francigena (Way of St Francis), to the hill town of Labro. This medieval village was rescued from decay in the 1970s, and you'll stay in one of a group of stylish, architect-designed dwellings scattered through the narrow streets.
Pass the Santuario di Greccio, where St Francis is believed to have created the concept of the Christmas nativity scene, and on to more hill towns, each more impossibly lovely than the last. Abbeys are the theme of your last day – first the thriving Benedictine community at Farfa where you can take a tour, and finally the lofty ruins of San Martino with a view all the way to Rome if you're lucky!
The alternative nine-night holiday follows much of the same route, but with your final three nights at the delightful agriturismo of Le Mole sul Farfa and the addition of a circular walk to Salisano. Le Mole is a special place, where your hosts are Stefano and Elisabeth who designed our original route.
The excellent cooking is all vegetarian, using much of their own produce, and has won over many a sceptic! You may also be able to visit the remains of a Roman villa on their farm, which is being slowly and carefully uncovered. Availability here is often limited, so do book well in advance if you'd like to stay here.
For the time-poor, there are also five-night and four-night routes, being the first and second halves respectively of the standard route.
A chance to improve your culinary skills
A particular highlight of this walking holiday is discovering the wonderful produce and cooking at your overnight stops.
As well as Le Mole, there are several other agriturismo stays on the route, where you can try out some local specialities and get a taste of the farming life too.
Take a day out at Casperia for a cookery course, or learn how to make pasta as the Umbrians do at Il Fienile di Orazio, where you can also see the goats being milked, make some cheese or go foraging.
You can find all the details of this holiday on our website or call +44 1722 322652 to speak to Debbie, who knows the route well.
Back to News

Sign up to our Newsletter
Witty, compelling and full of fantastic ideas for your
next walking holiday. It's the perfect travel companion!