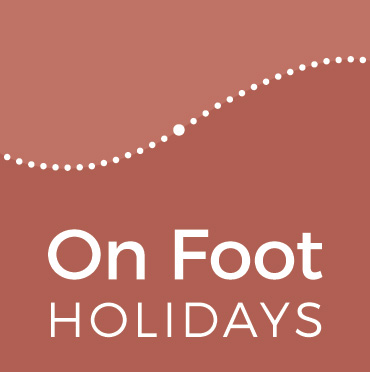 View Shortlist
Office now closed
Opening Times
Office hours: Mon - Fri 09:00 - 17:30; Sat 09:30 - 13:00
Office hours: Mon - Fri 09:00 - 17:30; Sat 09:30 - 13:00
Office hours: East Coast USA: Mon - Fri 09:00 - 17:30 (04:00 - 12:30 local time); Sat 09:30 - 13:00 (04:30 - 08:00)

West Coast USA: Mon - Fri 09:00 -17:30 (01:00 - 09:30 local time); Sat 09:30 - 13:00 (01:30 - 05:00)
Office hours: Ottawa: Mon - Fri 09:00 - 17:30 (04:00 - 12:30 local time); Sat 09:30 - 13:00 (04:30 - 08:00)

Vancouver: Mon - Fri 09:00 - 17:30 (01:00 - 09:30 local time); Sat 09:30 - 13:00 (01:30 - 05:00)
Office hours: Canberra: Mon - Fri 09:00 - 17:30 (20:00 - 04:30 local time); Sat 09:30 - 13:00 (20:30 - 24:00)
Office hours: Mon - Fri 09:00 - 17:30 (22:00 - 06:30 local time); Sat 09:30 - 13:00 (22:30 - 02:00)
Office hours: Mon - Fri 09:00 - 17:30 (check internet for local time equivalent); Sat 09:30 - 13:00
Meuble il Riccio
he Meublé IL RICCIO is run by GIORGIO and IVANA, who have been happily married for over forty years. Giorgio is a retired bank manager, and Ivana is the queen of the house and the family. Their cherished son IACOPO offers invaluable support – he is a wellspring of ideas for helping to improve our guests' sojourns. Iacopo lives with his beloved wife MONICA and their young daughters MATILDE and AMELIA. Matilde thinks of the Meublè as her grandparents' home, and she delights in greeting and entertaining guests. Amelia was born in 2013, and she and her sister are now inseparable.
Giorgio and Iacopo may have different leisure interests, but they pursue them with a similar passion.
GIORGIO is a lover of classic cars, and is the proud owner of a small collection of eight cars of historical importance, dating back to between 1935 and 1969. These wonderful vehicles are all in perfect working order, and ready for delightful drives through the Tuscan countryside.
IACOPO is an enthusiastic pilot, and takes every chance he can to fly his microlight aircraft over the beautiful Tuscan hills, lakes, valleys and mountains. As a nature lover, Iacopo relishes these opportunities to truly appreciate the Creator's benevolent gifts, so clearly apparent everywhere in this land.
Guests who share similar passions will find them eager to join in conversation and to share their experiences. Father and son enjoy spending time with others who, like them, love life, and cherish the magic moments it has to offer.
This genuine Tuscan family is always happy to welcome guests, and to share the many pleasures of Montepulciano – the RICCIO is the perfect place to enjoy a simple and uncomplicated holiday.

Sign up to our Newsletter
Witty, compelling and full of fantastic ideas for your
next walking holiday. It's the perfect travel companion!