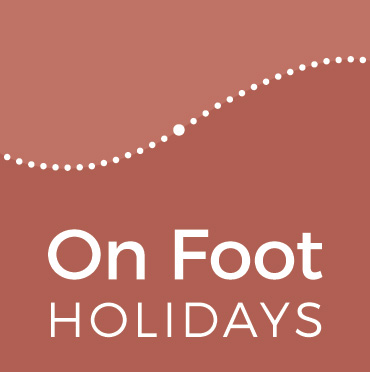 View Shortlist
Office now closed
Opening Times
Office hours: Mon - Thurs 08:30 - 18:00
Fri 08:30 -17:00; Sat 09.30 to 13:00
Office hours: Mon - Thurs 08:30 - 18:00
Fri 08:30 -17:00; Sat 09.30 to 13:00
Office hours: East Coast USA: Mon - Thurs 08:30 - 18:00 (03:30 - 13:00 local time)
Fri 08:30 - 17:00 (03:30 - 12:00); Sat 09:30 to 13:00 (04:30 - 08:00)

West Coast USA: Mon - Thurs 08:30 -18:00 (00:30 - 10:00 local time)
Fri 08:30 -17:00 (00:30 - 09:00); Sat 09.30 to 13:00 (01:30 - 05:00)
Office hours: Ottawa: Mon - Thurs 08:30 - 18:00 (03:30 - 13:00 local time)
Fri 08:30 - 17:00 (03:30 - 12:00); Sat 09:30 to 13:00 (04:30 - 08:00)

Vancouver: Mon - Thurs 08:30 -18:00 (00:30 - 10:00 local time)
Fri 08:30 -17:00 (00:30 - 09:00); Sat 09.30 to 13:00 (01:30 - 05:00)
Office hours: Canberra: Mon - Thurs 08:30 - 18:00 (19:30 - 05:00 local time)
Fri 08:30 - 17:00 (19:30 - 04:00); Sat 09.30 to 13:00 (20:30 - 24:00)
Office hours: Mon - Thurs 08:30 - 18:00 (21:30 - 07:00 local time)
Fri 08:30 - 17:00 (21:30 - 06:00); Sat 09.30 to 13:00 (22:30 - 02:00)
Office hours: Mon - Thurs 08:30 - 18:00 (check internet for local time equivalent)
Fri 08:30 - 17:00; Sat 09.30 to 13:00
Introduction
Self-guided walking offers maximum flexibility to our prospective walkers - not bound by specific departure dates, and being able to travel to the route the way they want. We try to make it as simple for you as possible, with bags of advice throughout the website and first-class telephone and Email service.
How We Work
Financial Protection as authorised by AITO and ABTA
As members of these bodies we are required to be fully insured against financial failure, so your payments are safe. See Clause 1 of our booking conditions for additional information. Furthermore we abide by AITO's strict quality charter .
Self-guided – the way you want to walk…
On your own, with your partner, your family, or your friends… self-guided walking means that you can please yourselves and walk at your own pace. For newcomers to self-guiding we can offer (on some routes) an introductory guided day (normally with our local contact) to give you confidence; on others a fully guided service (see route pages for details – supplements apply).
Walk when it suits you
Start on any day of the week. We suggest certain periods of the year as the best for each route, but if these don't suit you, choose your own date. It's worth checking when flights are available (not always daily) before choosing a start date (but please don't book flights or any other transport arrangements until we have confirmed that your holiday is available).
Easy or more demanding?
We're careful to describe the length and grade of each day's walk so you can choose easily.
We supply you with a comprehensive Walkers' Pack
The pack contains excellent route plans, descriptions, maps and background information – leaving you free to discover the region and enjoy walking at your own pace.
We move your luggage for you
All you need is a day-pack for essentials.
Our routes are designed by people who live locally
Their brief? To ensure the walking is varied, with plenty of cultural interest on the way.
We have found small hotels, farms or pensions in which to stay
Usually it is the village rooms, or the farmhouse B&B that our customers have most enjoyed. This is the kind of authentic experience and real hospitality that's hard to find on your own and almost impossible to plan.
Eating out
Much accommodation is booked on a B&B basis, allowing you plenty of choice of local restaurants and menus. In small villages this isn't always possible, but if there is just one place to eat, a table will be set aside for you.
Fly or go by train
The final leg transfer assistance we provide is second to none. Or pre-book one of our local taxis to minimize stress!

Sign up to our Newsletter
Witty, compelling and full of fantastic ideas for your
next walking holiday. It's the perfect travel companion!