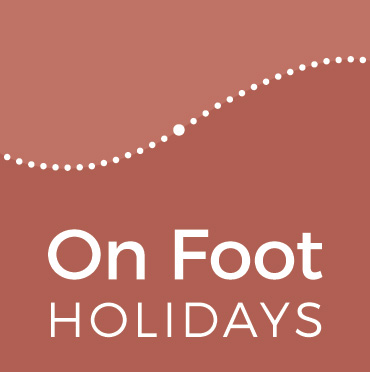 View Shortlist
Office now closed
Opening Times
Office hours: Mon - Fri 09:00 - 17:30; Sat 09:30 - 13:00
Office hours: Mon - Fri 09:00 - 17:30; Sat 09:30 - 13:00
Office hours: East Coast USA: Mon - Fri 09:00 - 17:30 (04:00 - 12:30 local time); Sat 09:30 - 13:00 (04:30 - 08:00)

West Coast USA: Mon - Fri 09:00 -17:30 (01:00 - 09:30 local time); Sat 09:30 - 13:00 (01:30 - 05:00)
Office hours: Ottawa: Mon - Fri 09:00 - 17:30 (04:00 - 12:30 local time); Sat 09:30 - 13:00 (04:30 - 08:00)

Vancouver: Mon - Fri 09:00 - 17:30 (01:00 - 09:30 local time); Sat 09:30 - 13:00 (01:30 - 05:00)
Office hours: Canberra: Mon - Fri 09:00 - 17:30 (20:00 - 04:30 local time); Sat 09:30 - 13:00 (20:30 - 24:00)
Office hours: Mon - Fri 09:00 - 17:30 (22:00 - 06:30 local time); Sat 09:30 - 13:00 (22:30 - 02:00)
Office hours: Mon - Fri 09:00 - 17:30 (check internet for local time equivalent); Sat 09:30 - 13:00
Introduction
This travellers blog is where you will find many things - latest news, the musings of our experienced staff and much more. We plan also to use it as a pictorial knowledge. Let us know if you would like "how to" instructions and we will put them here.


NEW ROUTE for 2022! England's Peak District
Back to News
Wednesday 05th January | Posted by On Foot Staff
We begin 2022 on an optimistic note, with the launch of a new walking holiday in the Peak District. Together with local expert (and experienced On Foot walker) Richard, we've created an enticing linear walk full of history and landscape, from now-silent mills deep in steep-sided valleys to the wild moors surrounding the Vale of Edale.
Our route starts in the cradle of water-powered industry, Cromford, where Thomas Arkwright set up his first factory in 1771, the earliest proper centre of mass production in Britain, perhaps the world. The buildings are now a museum, and well worth a visit to set the scene for this pilgrimage. From there the walk strikes off into open country to picturesque Bakewell, home of the famous Bakewell tarts and puddings, followed by a circuit across to the Derwent valley to visit Chatsworth House, one of the grandest country houses in Britain with a veritable cornucopia of art and glorious gardens and parkland.
Next day, set off via Eyam, a pretty village with a bleak history in that it voluntarily cut itself off from the rest of the country during an outbreak of bubonic plague in 1665 as an act of self-sacrifice. The walk over moor and dale to Hathersage brings you to the edge of the 'Dark Peak', where you'll experience the wild clifftop at Stanage Edge. You are now properly in the Peak District, and the next walk alongside the Derwent River and up Win Hill and Lose Hill brings a sense of arrival to your goal.
The pretty village of Edale is your home for the final two nights, base camp for an assault of Kinder Scout. This is an essential rite of passage for anyone who takes their walking seriously – it was here that, in 1932, ramblers from Manchester and Sheffield met in a 'mass trespass' to claim their right to leave those smoky conurbations and walk unhindered on open moorland, an act that would lead eventually to the creation of the National Parks and wider 'rights to roam'.
There's a wonderful array of cosy B&Bs and friendly pubs and hotels where you can rest your tired feet along the way, and this route is easily accessible by train too. The full holiday is seven nights, and there are several shorter versions available too – or add nights if you'd like to spend longer to try some of the many great hiking trails in the area.
Find more about this walk in the Peak District here, or talk Debbie about whether this is the right holiday for you.
Back to News

Sign up to our Newsletter
Witty, compelling and full of fantastic ideas for your
next walking holiday. It's the perfect travel companion!