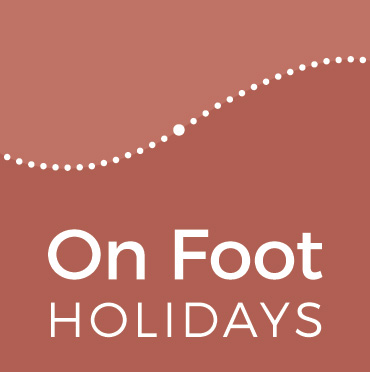 View Shortlist
Office open now
Opening Times
Office hours: Mon - Fri 09:00 - 17:30; Sat 09:30 - 13:00
Office hours: Mon - Fri 09:00 - 17:30; Sat 09:30 - 13:00
Office hours: East Coast USA: Mon - Fri 09:00 - 17:30 (04:00 - 12:30 local time); Sat 09:30 - 13:00 (04:30 - 08:00)

West Coast USA: Mon - Fri 09:00 -17:30 (01:00 - 09:30 local time); Sat 09:30 - 13:00 (01:30 - 05:00)
Office hours: Ottawa: Mon - Fri 09:00 - 17:30 (04:00 - 12:30 local time); Sat 09:30 - 13:00 (04:30 - 08:00)

Vancouver: Mon - Fri 09:00 - 17:30 (01:00 - 09:30 local time); Sat 09:30 - 13:00 (01:30 - 05:00)
Office hours: Canberra: Mon - Fri 09:00 - 17:30 (20:00 - 04:30 local time); Sat 09:30 - 13:00 (20:30 - 24:00)
Office hours: Mon - Fri 09:00 - 17:30 (22:00 - 06:30 local time); Sat 09:30 - 13:00 (22:30 - 02:00)
Office hours: Mon - Fri 09:00 - 17:30 (check internet for local time equivalent); Sat 09:30 - 13:00
Introduction
This travellers blog is where you will find many things - latest news, the musings of our experienced staff and much more. We plan also to use it as a pictorial knowledge. Let us know if you would like "how to" instructions and we will put them here.


More reasons to walk the mighty Dolomites
Back to News
Thursday 03rd January | Posted by On Foot Staff
From the dreaming meadows of the south Tyrol to the towering spires of Tre Cime, our self-guided walk in the Dolomites of northern Italy is one of our favourites. And now it's even better, with improvements to the route for 2019.
World War I has been especially in our minds in recent months, and reminders of the conflict are still very much evident in this part of Europe, particularly in the high country. We have extended our standard route to include a circular walk from Cortina, where you can discover reminders of battles between the Italian and Austro-Hungarian armies in this unforgiving terrain. Climb via a pretty path up from the Falzarego Pass, through the dramatic Col de Bos, and up to the Lagazuoi refuge. The open-air museum at Lagazuoi is well worth the climb, with huts, tunnels and trenches to explore. The views across the valley to 5 Torri are tremendous, too.
One of our goals at On Foot is to create walks that don't involve transfers mid-route, and we've now found the missing link from Misurina to Cortina, through lovely woodland and along winding mountain paths. This means the whole route can be achieved under your own steam. There are still shortening options using buses or a chairlift if you feel like taking it a bit easier.
Follow this link for more details, or give us a call to find out more from our staff who have walked the route.
Back to News

Sign up to our Newsletter
Witty, compelling and full of fantastic ideas for your
next walking holiday. It's the perfect travel companion!