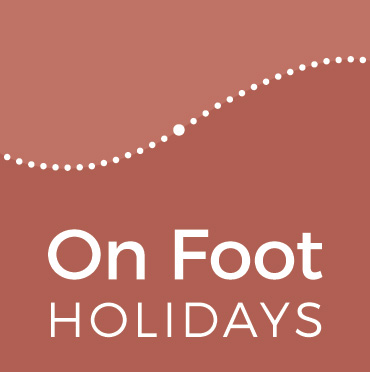 View Shortlist
Office now closed
Opening Times
Office hours: Mon - Fri 09:00 - 17:30; Sat 09:30 - 13:00
Office hours: Mon - Fri 09:00 - 17:30; Sat 09:30 - 13:00
Office hours: East Coast USA: Mon - Fri 09:00 - 17:30 (04:00 - 12:30 local time); Sat 09:30 - 13:00 (04:30 - 08:00)

West Coast USA: Mon - Fri 09:00 -17:30 (01:00 - 09:30 local time); Sat 09:30 - 13:00 (01:30 - 05:00)
Office hours: Ottawa: Mon - Fri 09:00 - 17:30 (04:00 - 12:30 local time); Sat 09:30 - 13:00 (04:30 - 08:00)

Vancouver: Mon - Fri 09:00 - 17:30 (01:00 - 09:30 local time); Sat 09:30 - 13:00 (01:30 - 05:00)
Office hours: Canberra: Mon - Fri 09:00 - 17:30 (20:00 - 04:30 local time); Sat 09:30 - 13:00 (20:30 - 24:00)
Office hours: Mon - Fri 09:00 - 17:30 (22:00 - 06:30 local time); Sat 09:30 - 13:00 (22:30 - 02:00)
Office hours: Mon - Fri 09:00 - 17:30 (check internet for local time equivalent); Sat 09:30 - 13:00
Introduction
This travellers blog is where you will find many things - latest news, the musings of our experienced staff and much more. We plan also to use it as a pictorial knowledge. Let us know if you would like "how to" instructions and we will put them here.


Reasons to walk in Portugal
Back to News
Tuesday 28th May | Posted by On Foot Staff
Portugal is the place to be! And it's not just us saying that – it was voted Best Tourist Destination in the World for two years running in 2017 and 2018 at the World Travel Awards. We heartily endorse this, and add that the warmth of the welcome here is hard to beat. In fact, there has been a special affinity between Portugal and Britain over many years, which continues to this day.
While many visitors will be looking for beaches and wall-to-wall entertainment, we know that On Foot walkers are far more adventurous, and the remote hills of the Peneda-Geres National Park in the north of the country are gorgeous, if challenging, hiking country. Here are communities living a life that has barely changed in centuries amongst stone houses and granaries, gorse-clad hills and rolling pastures. You'll share the paths with picturesque horned cattle and Garrano ponies.
Do you need more reasons? Well, there's port wine to be tasted, as well as the local Vinho Verde, which is not green as its name suggests, but a light, refreshing white with a touch of fizz. Among other delicacies to be tried is Bacalhau – dried, salted cod which is used in many different dishes, especially at Christmas. And the famous Pastel de natas, of course – deliciously light and crispy custard tarts.
Why not stay an extra night or two in the vibrant city of Porto? June is an especially fun time to visit, when the São João Festival fills the streets with music and stalls selling grilled sardines and beer, not to mention the intriguing custom of hitting your friends over the head with a plastic hammer or a fresh leek…. Try the Majestic Café, a fabulously ornate Belle Époque building said to be one of the most beautiful in Europe, with lots of gleaming brass, crisp white table linen, and a tinkling piano.
And with more international flights into Porto, it's an excellent gateway to the walk – or a place to treat yourselves after you've finished!
Back to News

Sign up to our Newsletter
Witty, compelling and full of fantastic ideas for your
next walking holiday. It's the perfect travel companion!