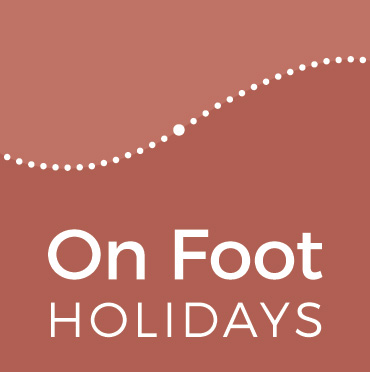 View Shortlist
Office now closed
Opening Times
Office hours: Mon - Fri 09:00 - 17:30; Sat 09:30 - 13:00
Office hours: Mon - Fri 09:00 - 17:30; Sat 09:30 - 13:00
Office hours: East Coast USA: Mon - Fri 09:00 - 17:30 (04:00 - 12:30 local time); Sat 09:30 - 13:00 (04:30 - 08:00)

West Coast USA: Mon - Fri 09:00 -17:30 (01:00 - 09:30 local time); Sat 09:30 - 13:00 (01:30 - 05:00)
Office hours: Ottawa: Mon - Fri 09:00 - 17:30 (04:00 - 12:30 local time); Sat 09:30 - 13:00 (04:30 - 08:00)

Vancouver: Mon - Fri 09:00 - 17:30 (01:00 - 09:30 local time); Sat 09:30 - 13:00 (01:30 - 05:00)
Office hours: Canberra: Mon - Fri 09:00 - 17:30 (20:00 - 04:30 local time); Sat 09:30 - 13:00 (20:30 - 24:00)
Office hours: Mon - Fri 09:00 - 17:30 (22:00 - 06:30 local time); Sat 09:30 - 13:00 (22:30 - 02:00)
Office hours: Mon - Fri 09:00 - 17:30 (check internet for local time equivalent); Sat 09:30 - 13:00
Introduction
This travellers blog is where you will find many things - latest news, the musings of our experienced staff and much more. We plan also to use it as a pictorial knowledge. Let us know if you would like "how to" instructions and we will put them here.


Remembering the Kinder Scout Mass Trespass
Back to News
Monday 25th April | Posted by On Foot Staff
This week sees the 90th anniversary of a landmark event in the campaign for public access to walk on private land in Britain – the Kinder Scout Mass Trespass of 1932. On 24th April three groups of walkers, mostly young men from Manchester and Sheffield and numbering probably around 400, converged on the moorland plateau of Kinder Scout in England's Peak District. Their aim was to bring attention to the fact that huge upland areas were only accessible to a privileged few for game shooting, while many thousands longed to get out of the smoky cities for a walk in open countryside.
Scuffles with gamekeepers and the police who were attempting to prevent the ramblers accessing the moor resulted in five men being given short jail sentences, but the day's events gained national publicity and sympathy for the growing campaign. It wasn't long before volunteers and conservation bodies came together to lobby for National Parks that would both enable access and protect the countryside, and eventually the Peak District became the first National Park in the UK in 1951. The influx of visitors also led to the nearby village of Edale becoming home to the first officially organised mountain rescue team in the country.
The anniversary of the trespass on 24th April 1965 was an auspicious day for the opening of the Pennine Way – the first National Trail in the country – which begins its 435 km (286 mile) route north from Edale, finishing at the Scottish border. And at long last, new legislation in 2000 allowed open access to registered areas of upland and uncultivated land in England and Wales. Scotland soon followed with legal formalisation of its long tradition of unhindered access to open countryside.
Kinder Scout forms the triumphant finale to On Foot's self-guided walking route through the Peak District. From the pretty village of Edale, start the day by walking the first stretch of the Pennine Way, climbing Jacob's Ladder to the edge of the moor, and then trace the edge of the plateau past fantastical rock formations and waterfalls, with wide views across the Edale valley. From the craggy promontory of Ringing Roger, drop back down to Edale for your final night, and maybe pop into the Hikers Bar of the Old Nags Head pub to raise a celebratory pint to those whose efforts many years earlier made your walk possible.
Back to News

Sign up to our Newsletter
Witty, compelling and full of fantastic ideas for your
next walking holiday. It's the perfect travel companion!