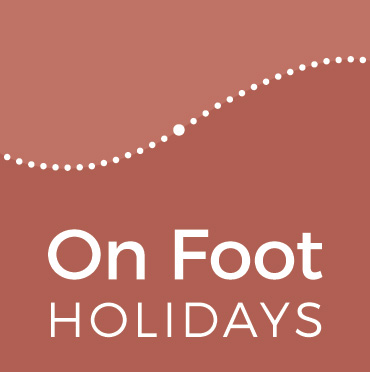 View Shortlist
Office open now
Opening Times
Office hours: Mon - Fri 09:00 - 17:30; Sat 09:30 - 13:00
Office hours: Mon - Fri 09:00 - 17:30; Sat 09:30 - 13:00
Office hours: East Coast USA: Mon - Fri 09:00 - 17:30 (04:00 - 12:30 local time); Sat 09:30 - 13:00 (04:30 - 08:00)

West Coast USA: Mon - Fri 09:00 -17:30 (01:00 - 09:30 local time); Sat 09:30 - 13:00 (01:30 - 05:00)
Office hours: Ottawa: Mon - Fri 09:00 - 17:30 (04:00 - 12:30 local time); Sat 09:30 - 13:00 (04:30 - 08:00)

Vancouver: Mon - Fri 09:00 - 17:30 (01:00 - 09:30 local time); Sat 09:30 - 13:00 (01:30 - 05:00)
Office hours: Canberra: Mon - Fri 09:00 - 17:30 (20:00 - 04:30 local time); Sat 09:30 - 13:00 (20:30 - 24:00)
Office hours: Mon - Fri 09:00 - 17:30 (22:00 - 06:30 local time); Sat 09:30 - 13:00 (22:30 - 02:00)
Office hours: Mon - Fri 09:00 - 17:30 (check internet for local time equivalent); Sat 09:30 - 13:00
Paul Lizioli / Greta Coperchini
Route: Ligurian Hills
Paul Lizioli created On Foot's route in the Ligurian Hills. He was born in Bombay to an Italian father and Hungarian mother. He initiated and completed his studies in English, firstly in India, at Aiglon College in Switzerland and at Ratcliffe College in the UK, graduating from Middlesex University London in Business Studies.
His career followed a path in the life sciences industry working for a pharmaceutical company in the top five rankings, for which he worked and lived in five countries. He later founded a full service advertising and communications firm focused strategically in the life science sector. He then founded a software and services company, again focused on the same business area, later acquired by a US multinational.
He is a seasoned voyager and has travelled extensively for both business and pleasure (bleasure!?) to over 50 countries and over 500 places on all continents. Paul speaks five languages.
Greta Coperchini has succeeded Paul in the role of Local Contact for this route, looking after On Foot walkers, liaising with hosts, and checking any problems on the paths.
Greta was born in Varzi, a small medieval village in the upper Oltrepò Pavese area and grew up in Milan. Here she studied, graduated in languages and at the age of 27 returned to Varzi where since 2017 she has managed Le Cicale with her brother Filippo and cousin Giorgio. Le Cicale is a restaurant on the main square, where you can taste the typical dishes of the area. It also offers bed and breakfast. Greta says she loves living in this area!

Sign up to our Newsletter
Witty, compelling and full of fantastic ideas for your
next walking holiday. It's the perfect travel companion!